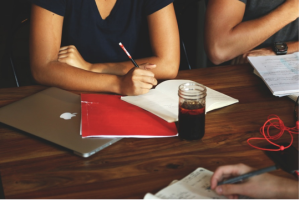 You've heard a lot from CMI on the importance of documenting your content marketing strategy and the CMI/MarketingProfs research bears that out each year. We all understand it's important, but how do you create yours?
Of course, there's no magic way to create any strategy. The key is to make it work for you.
There are definitely templates out there you can easily find, and most are fairly similar — they may include a business case for content marketing, details on your audience, perhaps channel and measurement plans — but the reality is, the most important part of your strategy is already in your head.
Because, regardless of what format you choose to use, even if you choose to create your own, there will be some key decisions you'll have to make along the way…and that's the nature of any strategy. You have to make choices.
One of the most important choices you'll have to make in creating a content marketing strategy is your key point of differentiation. You don't have to call it that, of course. It can be your difference, your one thing, your unique selling proposition. You need to find that one thing that you can do better than anyone in the minds of your chosen audience.
Once you've selected your 'one thing', you'll notice it becomes much easier to put your own unique spin on the content you create to support it. This is what Joe Pulizzi calls the 'content tilt' in his latest book, Content Inc.
Before you can create that great content, though, you have to make some decisions about the audience you'll serve and how you'll do it differently than everyone else. For example, Nike and Adidas both successfully sell athletic shoes, but they go about it quite differently.
"Wait a minute," you may be thinking, "that sounds a lot like a marketing strategy."
You're right, it does. Because content marketing has two parts — content and marketing; and an effective content marketing strategy needs to have elements of both.
If you already have an overall marketing strategy, as many larger organizations do, your content marketing strategy needs to be an element of that larger plan. If you don't have a marketing strategy today (maybe you're just starting out), your content marketing strategy can help determine your overall marketing strategy. There's no one way to do it.
If you're ready to learn more about creating a content marketing strategy that's right for your organization, we hope you'll decide to join us in September. We'll have many great sessions that can help you, including a workshop designed to help you create a content marketing strategy with leading strategist Michael Brenner.
Strategies are all about making decisions and some decisions aren't easy. But deciding to attend Content Marketing World 2016 may be the easiest one you'll make.
And hey, since you're already thinking strategically, let's head on over to the Content Marketing World 2016 registration page and plan your trip to CMWorld 2016 right now! Don't forget…BLOG100 saves $100!
Posted March 2, 2016 in: News by Mike Myers
---