Content Marketing World is part of the Informa Connect Division of Informa PLC
This site is operated by a business or businesses owned by Informa PLC and all copyright resides with them. Informa PLC's registered office is 5 Howick Place, London SW1P 1WG. Registered in England and Wales. Number 3099067.
Digital Asset Management (DAM): A #CMWorld Chat with Theresa Regli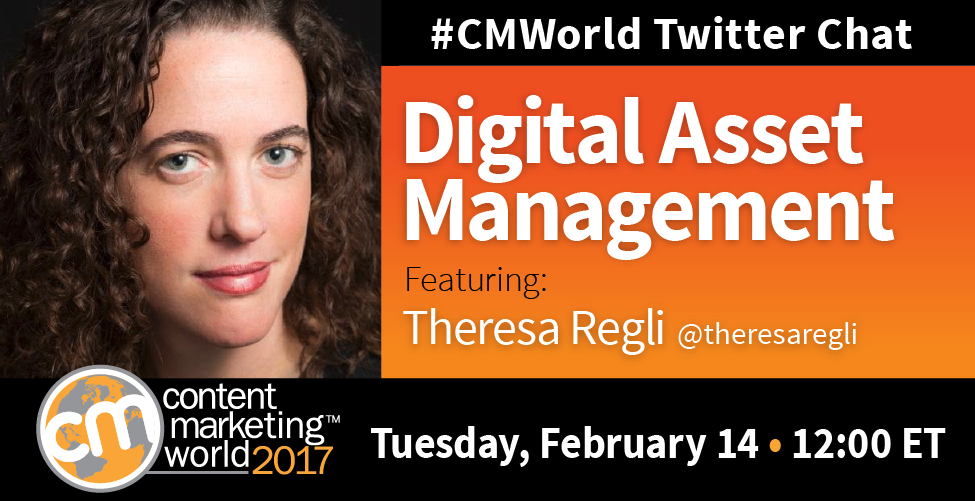 Digital Asset Management (DAM) may be intimidating to many but it's now being introduced as a necessity to marketers. There is great power of a centralized system that organizes an organization's digital assets.
To help us understand the fundaments of DAM, Theresa Regli, Principal Analyst at Real Story Group, joined us for a recent #CMWorld Twitter chat. More of our conversation can be found in our Storify recap.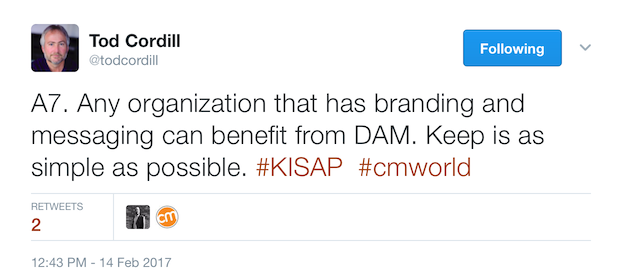 DAM is more than a storage solution
DAM software offers much needed consistency among organizations. DAMs offer more than Dropbox or Google Drive in that it gives marketers a strategic way of managing assets.
Many benefits of a DAM
For organizations with libraries of content, DAM solutions can provide many advantages.
Great resources were also uncovered during our chat
What's your experience with DAM systems? Let us know in the comments below.
Theresa Regli is "Mixing the Right Digital Marketing Cocktail" in Las Vegas. Check out her session at Intelligent Content Conference. Sign up now with code SM100 to save $100 on registration.
Posted February 16, 2017 in: Event by Monina Wagner
---
UP