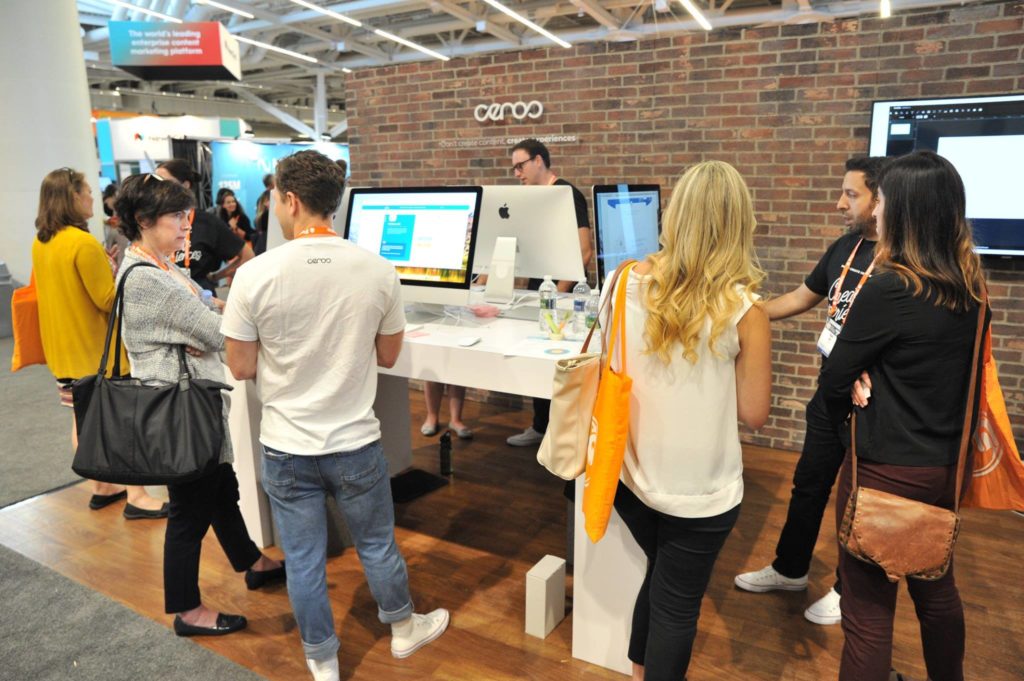 Every so often it strikes me as odd to hear the phrase "digital marketing" used to describe a function within our industry. Not because it's not relevant—more the opposite: because so much of what we do these days is reliant on (and augmented by) technology, it's almost curious to hear it called out as though it were not the norm.
To be clear: I'm not discounting or disparaging non-digital efforts. Traditional and experiential approaches have unique benefits and require a lot of talent to pull off successfully, for sure. But can you imagine working in marketing today without leveraging search engines, social platforms, or any other method of digital content distribution? I THINK NOT. That's a worst-case, post-zombie apocalypse marketing scenario right there (hey—merchants in a dystopian future will still need good marketers to build brand loyalty amongst survivors, amirite?).
Marketing technology is what makes it all possible. Far from a static discipline, the martech landscape continues to evolve and expand in front of our eyes—and with it, the demands on you martech professionals' knowledge and skills. How often have you found yourself gaining confidence in one area (think SEO or social) only to be tapped on the shoulder by the next big thing (I'm looking at you, voice search) that requires your mastery?
A deep understanding of the intersection of technology, brand, messaging and customer need is your competitive edge. So if the focus of your job is to support and expand martech for your organization, we're so glad you're coming to Content Marketing World this year!
If you read my last post about CMWorld, you probably picked up on the fact that I'm a bit of an evangelist—I believe everyone in the industry can benefit from attending. But if you, as a technology professional, are skeptical that a content conference is the right place for you, hold my beer. I'm going to break down why you shouldn't miss it.
Putting the marketing (technology) in Content Marketing World
Although content creation is certainly the biggest focus of CMWorld, the event would be, shall we say, imbalanced without discussions about how to leverage and distribute that content. Whether martech is your job, your jam, or something you just want to learn more about, here are five sessions you won't want to miss.
Wednesday
You Will Fail at Voice Search
Time slot: 10:15 AM – 11:00 AM
Approximately one-third of the 3.5 billion Google searches that happen every day are voice searches—meaning it's impossible to ignore the importance of getting voice search right. Courtney Cox, Manager of Digital Marketing at Children's Health and co-author of Voice Search: The New Search Engine, will help her audience move past "gut feeling"-based decisions about voice search to create strategies that make sense for their customers.
Advanced Content Marketing With the Google Marketing Platform
Time slot: 2:00 PM – 2:45 PM
Theoretically, there are at least some extremely well-funded martech organizations out there—orgs who earmark limitless budgets for their managers to invest in strategies and technology (that may or may not prove useful over time). If that sounds like the oppositeof your situation—if time, cost, and effectiveness are important to you—join Charles Farina (Director of Analytics at Analytics Pros) for a deep dive into the Google Marketing Platform (GMP) and examine advanced use cases around personalization, segmentation, analytics, testing, pathing, qualitative insights, and more.
Thursday
Building A Business Case For Marketing Technology
Time slot: 11:20 AM – 12:05 PM
It isn't easy to create a business case that will sway senior leadership in favor of martech spending—sometimes due to the cost, but more often due to a lack of understanding about the benefits it will bring. If you're looking to build a clear and convincing business case to secure martech funding, Eaton's Director of Corporate Marketing Communications, Zari Venhaus, can show you the way. Attendees will begin with process mapping to better understand their technology needs, and wrap with the quantifiable value their proposed investment will bring.
Supercharge Your SEO Efforts With a Growth Mindset
Time slot: 1:45 PM – 2:30 PM
You could play your SEO strategy by the books, following Google best practices and peer-to-peer advice… or you can choose to embrace a growth mindset and set out to discover what works best for your organization's specific needs and audience. Eli Schwartz is the Director of Growth at SurveyMonkey and will be leading a group of free-thinking SEO experts through exercises designed to uncover untapped (existing) opportunities while expanding their skill sets and growing their careers. Get in touch with your inner adventurer and join the fun.
Technology, Your Company, and the Future of Meaningful Human Experiences
Time slot: 2:50PM – 3:35PM
Take a step back from the nitty-gritty of martech execution and join a session that will help you think more holistically about the field. In this keynote/big ideas session, Kate O'Neill (Founder and CEO of KO Insights and author of Tech Humanist)will be asking exploring some big questions about the ways technology is impacting humanity—and discussing how data and technology can form the foundation of customer interactions that are both meaningful and profitable.
Join us in Cleveland
Marketing technology has become inseparable from content. One drives the other: there is no use for martech if it has no content to serve up, and there is no audience for content without the technology to deliver it. If a tree falls in the woods… You get my point. For those of you in the martech world: whether you're choosing to attend CMWorld to gain a more nuanced understanding of the end-to-end content process—or because your leadership thinks it's a good idea (for reasons as-yet unknown to you)—know that you have a seat at the table and we can't wait to see you there.
Intrigued? Great! Register for Content Marketing World today to secure your place in Cleveland. (Pro tip: use my discount code, JANN19, to get $100 off your registration fee.)
If September feels like an eternity away, follow #CMWorld on Twitter to start getting to know your fellow attendees before the show.
About Maureen Jann
Maureen Jann is a veteran B2B marketer whose career in digital media has grown up with the Internet. A self-described jill-of-all-trades, she enjoys the daily challenges of driving business results in unexpected ways. She is currently the Founder and Managing Director of SuperDeluxe Marketing, a marketing and content agency focused on B2B technology, marketing industry, learning and development as well as startups. Maureen has a Bachelor of Art from San Jose State University and her side hustles have earned her an MBA from the School of Failed Startups. A frequent guest on podcasts and panels, she is passionate about unusual shoes, crafts, and delicious cocktails. In her carefully-guarded free time, Maureen loves exploring the beautiful Pacific Northwest with her daughter and husband.
Posted July 9, 2019 in: Event by Cathy McPhillips
---