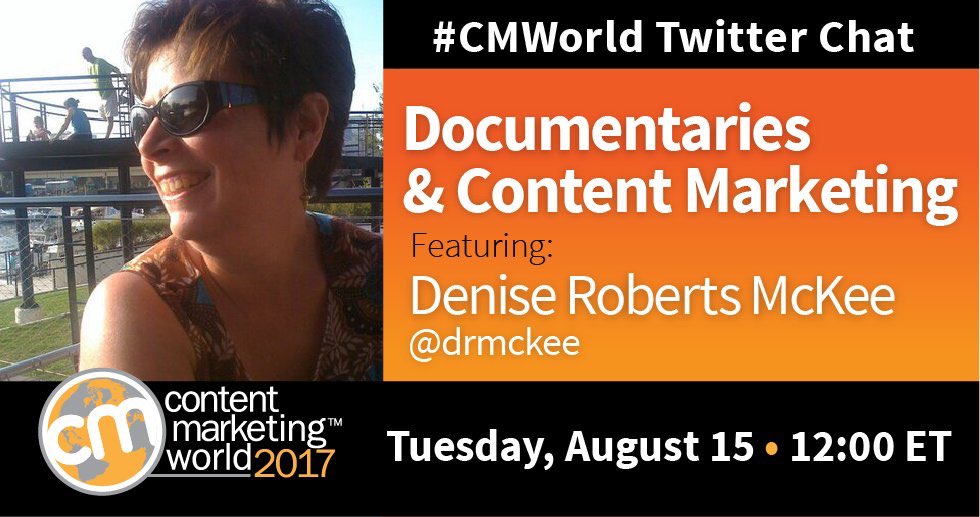 Content marketing isn't just blog posts, social media, white papers and ebooks. There's a whole world of long-form opportunities out there, and customers are yearning for substance and differentiation. Documentary production is at an all-time high, in part due to the ease of entry and distribution options (albeit not for the ease of creating one). Denise Roberts McKee, COO of About Face Media, joined us on a recent #CMWorld Twitter chat and the conversation was enlightening and inspiring.
The following is a recap of our discussion. Want to learn more from our community on the topic? Check out our Storify page.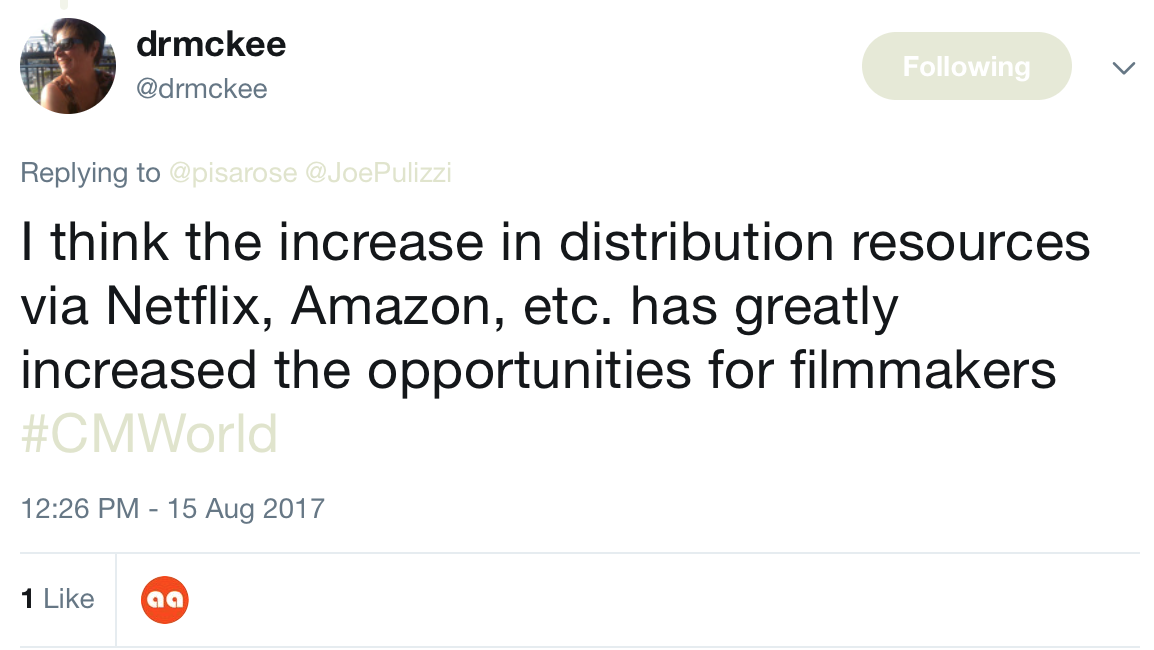 What's your story?
"It's your story, tell it well," is the way Robert Rose, CMI's chief strategy advisor, closes each and every PNR: This Old Marketing podcast. And we couldn't agree more. Part of this "telling it well" includes knowing how long to make your content, and in this case your documentary. Thankfully our chat attendees and special guest all believe that the right length was simply "as long as it needs to be to be effective."
Spread the word!
So you've created this amazing documentary, but then what? If you've waited until now to decide how to distribute and promote it, it's probably too late. Starting early and having a plan will set you up for success.
Thanks, Denise, for a great chat! It made the wheels start spinning for many of us.
Have you been thinking about creating a documentary for your company? Or after the chat, are you intrigued and wondering if it is something possible for your brand? You're in luck! Denise is speaking at Content Marketing World on just this topic – explaining how documentaries can help brands tell powerful and influential stories. Register now with code SM100 to save $100 at checkout.
Posted August 17, 2017 in: Event by Cathy McPhillips
---