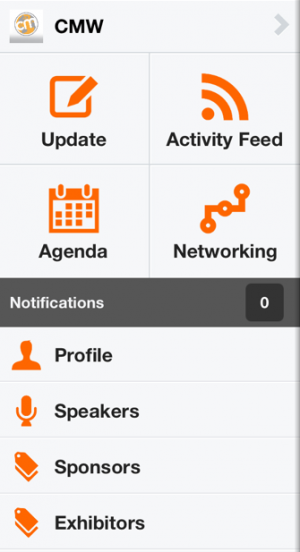 Content Marketing World is less than six weeks away. That means that between now and #CMWorld, you could go to 31 baseball games, attend four or five music festivals, host a block party and before you know it, we'll see you in Columbus on September 9th!
In the meantime, participate in the pre-event app contest that we launched TODAY. Open your CMWorld 2013 event app and respond to this prompt in the Event Feed:
If you could ask one question of your CMWorld peers, what would it be?
Twenty random participants will be selected to win a $10 iTunes gift card on August 20 sure to re-visit the Event Feed in the next few weeks to answer the questions posed by your peers. The Agenda in the app also has a Pre-Event Check In where you can share what you're most excited about and how you're preparing for the conference.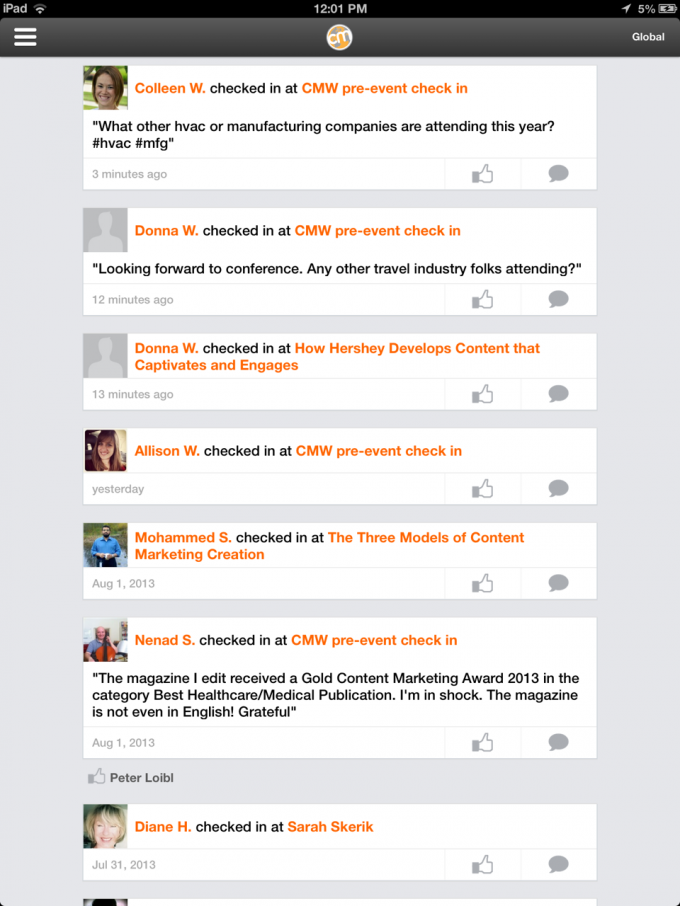 Haven't downloaded the app yet? Do so today!
Start by filling out your profile – it's the best way to network and connect with fellow attendees right way. If you used the app at CMWorld 2012, be sure to update it in your iTunes or Google Play stores or re-download it to experience all the new features. You will also need to sign up and create a new profile to gain access to this year's content.
Have a question about your app? Email us at: contact [at] cmwmobileapp.com. Replace [at] with @.
The CMWorld 2013 event app is brought to you by FLIRT Communications and sponsored by Wright's Media.
FLIRT Communications is a Chicago-based strategic communications and corporate events agency that specializes in the development and orchestration of transformational events, campaigns and experiences that enhance communications between our clients and their co-workers, strategic partners and customers. FLIRT's robust and user-friendly digital event app was selected by CMW to ignite an unprecedented level of attendee connectivity, relevant conversation and utility. Additional information about FLIRT can be found by visiting www.flirtcommunications.com, LinkedIn, Twitter and Facebook.
Posted August 7, 2013 in: Event by Cathy McPhillips
---