Content Marketing World is part of the Informa Connect Division of Informa PLC
This site is operated by a business or businesses owned by Informa PLC and all copyright resides with them. Informa PLC's registered office is 5 Howick Place, London SW1P 1WG. Registered in England and Wales. Number 3099067.
Have you downloaded the #CMWorld event app yet?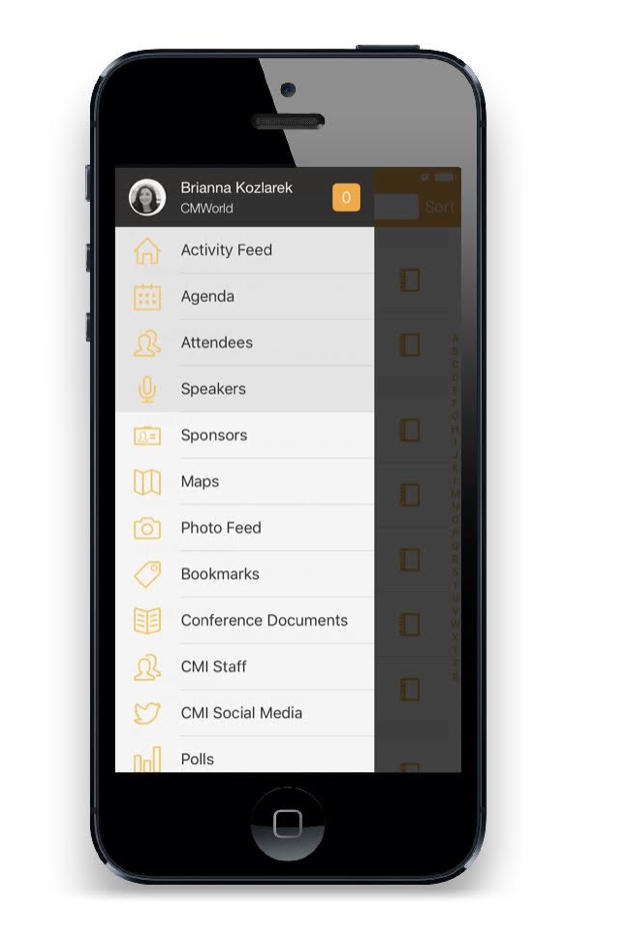 In the cab on the way to the airport, waiting for take off, when you've got a great wifi signal at Starbucks – there are tons of opportunities to download the CMWorld app, sponsored by Wright's Media. Or, you could just download it right now!
FLIRT Communications is thrilled to be back at CMWorld producing the 2016 event app. Here are a few tips from their app team to get you started:
Complete your profile: Add a picture so others can recognize you. You can start connecting with your fellow attendees right away by adding friends in the attendee section.
Check out the Feed and choose your side: The theme for this year's CMWorld is "Content Strikes Back." To get us in the intergalactic spirit, post in the app activity feed whether you're teaming up on the Dark side or the Light side. May the force be with you!
Get a lay of the land: Check out the interactive map and bookmark the sponsors you want to be sure not to miss.
Check out this year's agenda and speakers. Don't forget to share your feedback during the conference using surveys and the rate & review functionality so we can continue to make each CMWorld better than the last!
Link the app to your Facebook, Twitter and LinkedIn accounts so you can push app status updates out to all of your profiles (don't forget the #CMWorld hashtag!)
Troubleshooting tip: if you've used the app in the past with old Twitter accounts, you may need to disconnect/reconnect your Twitter account to your phone.  To do this, open your settings and scroll down to the Twitter option on the main Settings page. Tap on your Twitter handle and then tap "Delete Account". Once it's deleted, re-add it.  This should update the Twitter authentication token tied to your device.
Log in info:
Log in with the email address you registered with. Your password is the last 6 characters of your registration confirmation number (case sensitive).
Stay tuned for more details about our on-site contests featuring the CMWorld app!
Questions? Contact us at contact@cmworldapp.com
About FLIRT Communications
FLIRT is a Chicago-based strategic communications and corporate events agency that specializes in the development and orchestration of transformational events, campaigns and experiences that enhance communications between our clients and their co-workers, strategic partners and customers.
Posted August 16, 2016 in: Event by Cathy McPhillips
---
UP