Content Marketing World is part of the Informa Connect Division of Informa PLC
This site is operated by a business or businesses owned by Informa PLC and all copyright resides with them. Informa PLC's registered office is 5 Howick Place, London SW1P 1WG. Registered in England and Wales. Number 3099067.
Extending the Value of Your Content: A #CMWorld Chat with Jodi Harris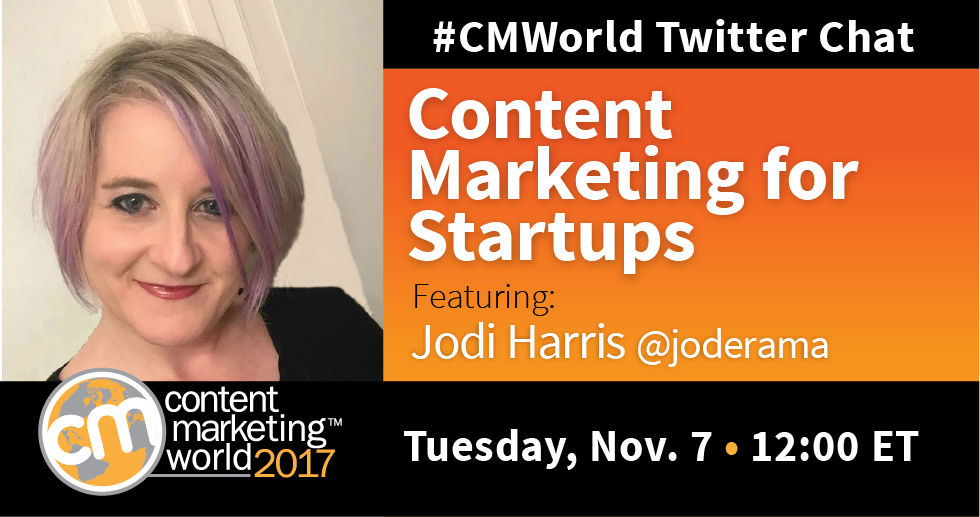 Creating content requires a great deal of effort. It takes a lot of time, resources, and people to develop new materials. Fortunately, our content can be repurposed, extending our investment.
On a recent #CMWorld Twitter chat, we discussed how to get the most of your content with Content Marketing Institute's Jodi Harris. Check out the highlights of the chat below. And make sure to check out our Storify recap for more insights.

What are the benefits of repurposing content?
How do you keep repurposed pieces from feeling stale or rehashed?
How have you been successful with content repurposing? Share your experience with us in the comments below.
Need help planning your content marketing strategy for 2018? Gain access to hundreds of presentations from Content Marketing World with our Post-Show Video on Demand.
Posted November 9, 2017 in: Event by Monina Wagner
---
UP