If you are visiting Washington, D.C. for the first time, or you haven't been in a while, we've got plenty of great tips for things to do on our Hotel & Travel page.
But why stop there? We also reached out to our local-area speakers and team members for their personal recommendations on how to make the most of your time in the capital city like a true local.
For a bit of serenity…
Andrew Hanelly (Chief Creative Officer, Revmade) recommends:
One of my favorite not-so-hidden gems in DC has to be the sculpture garden. You can wander around and see world-class art – some of it inspires awe and some of it makes you feel like you're Alice in Wonderland. But all of it is worth checking out. If the weather is nice, it's one of the best places in the city to take a break and take it all in. Part art gallery, part nature preserve it's really a special and unexpected place to find tranquility, serenity and of course, sculptures!
Andrew's session at CMWorld will be Behind-the-Scenes with The Well: How Content Marketing World's 2x Best Strategy winner is integrating AI, leveraging TikTok and driving revenue.
For some great eats…
Karen Hopper (Senior Director, Performance Marketing, Bully Pulpit Interactive) recommends:
The Dabney for a fancy dinner
Tucked into an alley near the convention center, the Dabney is one of DC's best restaurants and has been the proud winner of a Michelin star for the past few years. They're known for mid-Atlantic cuisine and feature local produce and seafood whenever possible. Beware – they book quickly and the only option for the dining room is the prix fixe menu, but the best kept secret is that the bar area is first-come, first-serve and you can select from their menu a la carte. The house-made bread and butter is a must! 
A Baked Joint  for a coffee, breakfast, and mid-afternoon pick-me-up
Located a few blocks east of the Convention Center, A Baked Joint is the second location of one of DC's storied bakeries, Baked and Wired (the OG is located in Georgetown). Unlike the original, which is known for massive and delicious cupcakes, A Baked Joint is known for their pastries and extensive breakfast/lunch menu, especially their biscuits, cookies, and daily rotating specials. Get the biscuit sammie (if it isn't yet sold out!) and an espresso based drink, or peruse their pastry case for a sweet afternoon treat. They feature local sustainable coffee companies, and even roast some of their own beans in-house. I used to live next door to this place and… let's just say they took a lot of my money. 
Busboys and Poets  for a local institution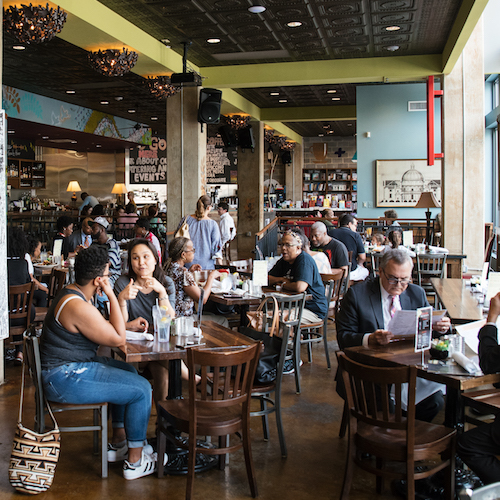 If you're dining with picky eaters, vegetarians, vegans, gluten free, dairy free, or really anyone else, you can find something delicious at Busboys & Poets – and their menu is clearly labeled! This restaurant group (now with several locations around the DMV) is committed to doing social good and lifting up marginalized voices through their series of events. They also have a small bookstore in each of their locations! Conveniently, there's one located near the convention center. 
Bonus! If you want to take in some powerful music and see Karen on a bigger stage with 100 of her closest friends, she'll be performing with the Choral Arts Society and the National Symphony Orchestra at the renowned John F. Kennedy Center for the Performing Arts.  Details and tickets are here – https://www.kennedy-center.org/nso/home/2023-2024/noseda-rachmaninoff/.
Karen's session at CMWorld will be How to Use Testing to Create a Constant Competitive Advantage.
For a stroll…
Ahava Leibtag (Aha Media Group) recommends: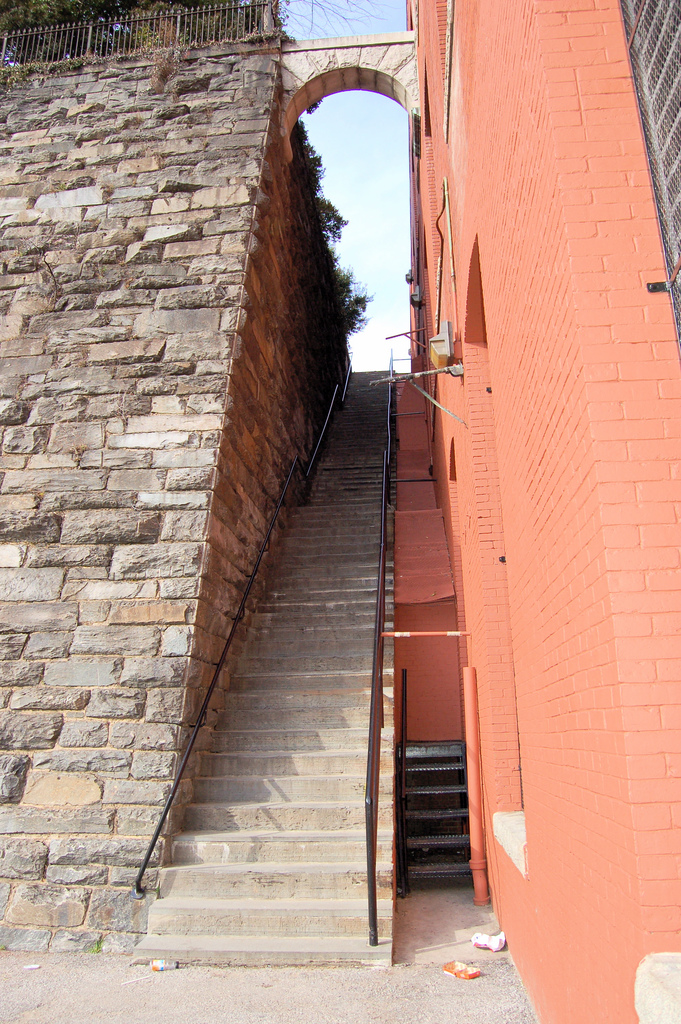 If you aren't afraid of horror movies, you've probably seen The Exorcist. There's a famous scene filmed on a staircase in Georgetown you might like to visit. And while we all know the monuments in D.C. are stunning, they are especially gorgeous at night. September evenings in D.C. are a lovely time for an evening stroll!
Ahava always brings fun, pop culture references to CMWorld. This year, she'll be sharing some tips from Rihanna in her session Shine Bright Like a Diamond: 7.5 Content Marketing Lessons from Rihanna.
Stephanie Stahl (CMI's general manager) recommends: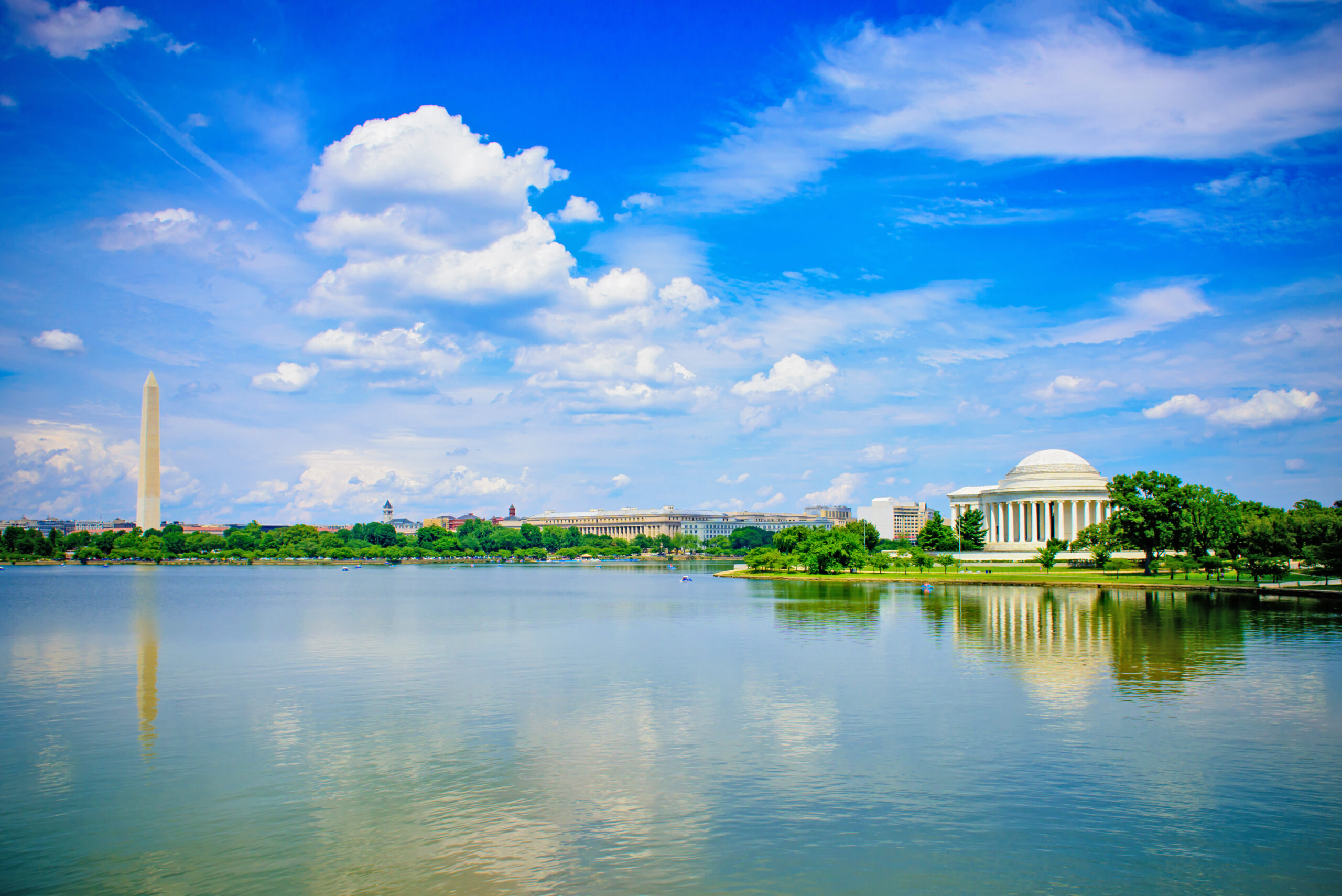 I love to walk the 2-mile loop around the Tidal Basin with its beautiful trees and views of iconic memorials and monuments, including the Jefferson Memorial and the Martin Luther King, Jr. Memorial.
For work and networking…
Morgan Norris (Trew Marketing) recommends:
Besides offering a comfortable spot to sit and work, I recommend that everyone try the Black and Tan Oat Milk Draft Latte!
A perfect location for grabbing a cup of coffee, enjoying a delightful lunch, or even having an early dinner! Tatte provides reliable Wi-Fi and welcomes guests to sit for as long as they need. 
A spacious and recently renovated library! There's plenty of quiet nooks where you can comfortably work. In addition to its peaceful environment, the library also offers coffee and snacks at Marianne's on the first floor.
Morgan's session at CMWorld will be a Manufacturing Masterclass: 5 Steps to Becoming a Leading Technical Brand.
For cultural exploration and learning…
Amie Cangelosi (CMI's marketing director) loves that all 21 museums of the Smithsonian are free to attend! She recommends:
National Museum of American History
This is my favorite museum in D.C. My first stop is always the FOOD: Transforming the American Table exhibit for a look at Julia Child's kitchen. Explore the new Entertainment Nation area for a look at Dorothy's ruby slippers, Star Wars' C-3PO and R2-D2, and Prince's guitar. And don't leave without a walk through the Star Spangled Banner exhibit – it gives me chills every time!
With the Declaration of Independence, U.S. Constitution, and Bill of Rights all on display, visiting this museum is like taking a walk through history. Plus, as a sports fan, it's on my list this fall to see their temporary exhibit, All American: The Power of Sports.
A must-attend for those with a passion for language and communication (read: all CMWorld attendees)! Experience the museum's interactive exhibits and activities, from copywriting to karaoke, and be inspired by the power, fun, and beauty of words.
Whether you're enjoying a Michelin-level meal at The Dabney, exploring the spooky Exorcist Steps, or learning all about the history of language at Planet Word, we can't wait for you to enjoy all that DC has to offer during this year's CMWorld!