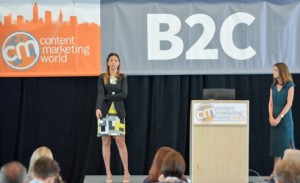 What are some great examples of B2C content marketing? We get this question a lot.
One of our go-to examples continues to be Four Seasons Hotels and Resorts – they have seemingly been a staple in any of our collections of visual storytelling or great content marketing examples.
At Content Marketing World 2015, we were lucky enough to have Four Seasons – and their agency Pace Communications – on our agenda to help our attendees understand how Four Seasons creates incredible content, curates content and experiences from their guests, and how they grow relationships with their customers.
Felicia Yukich, Director, Marketing Communications and Content for Four Seasons, and Sarah Nabors joined us to help us understand some of their bigger initiatives.
What can you do to get your content in front of the right audience? Yukich and Nabors offer their tips:
Cut through the clutter
Know what differentiates your brand, and focus your efforts there, and don't get into a place where you're trying to be all things for all people. And I love how they say don't stick with checklists, as you need to make sure you continue to wow your customers and potential customers and don't become so heads down that you lose innovation.
Real Weddings
Four Seasons and Pace saw that no one was really owning the luxury wedding space, and saw an awesome opportunity. Their Food and Beverage and Catering teams wanted to push Real Weddings, a very profitable section of the business, and make it accessible to people that may not have access to Four Seasons brand. Together, they put together a Four Seasons Weddings content program, anchored in a content hub on fourseasonsmagazine.com weddings blog, and built Four Seasons as the expert in luxury weddings. With a large social component, plus partnerships with Tiffany and Oscar de la Renta (two of their great partners, because they are all interested in reaching the same audience), the distribution was extended and buzz was elevated.
Because this program has been a success for a couple years, Four Seasons has been able to fine tune their niche even more, focusing letting on brides tell their story. Editors work with brides, interview them, help them tease out the details of how Four Seasons made their wedding so memorable by bringing their visions to life, through the use of the couples' photos and assets.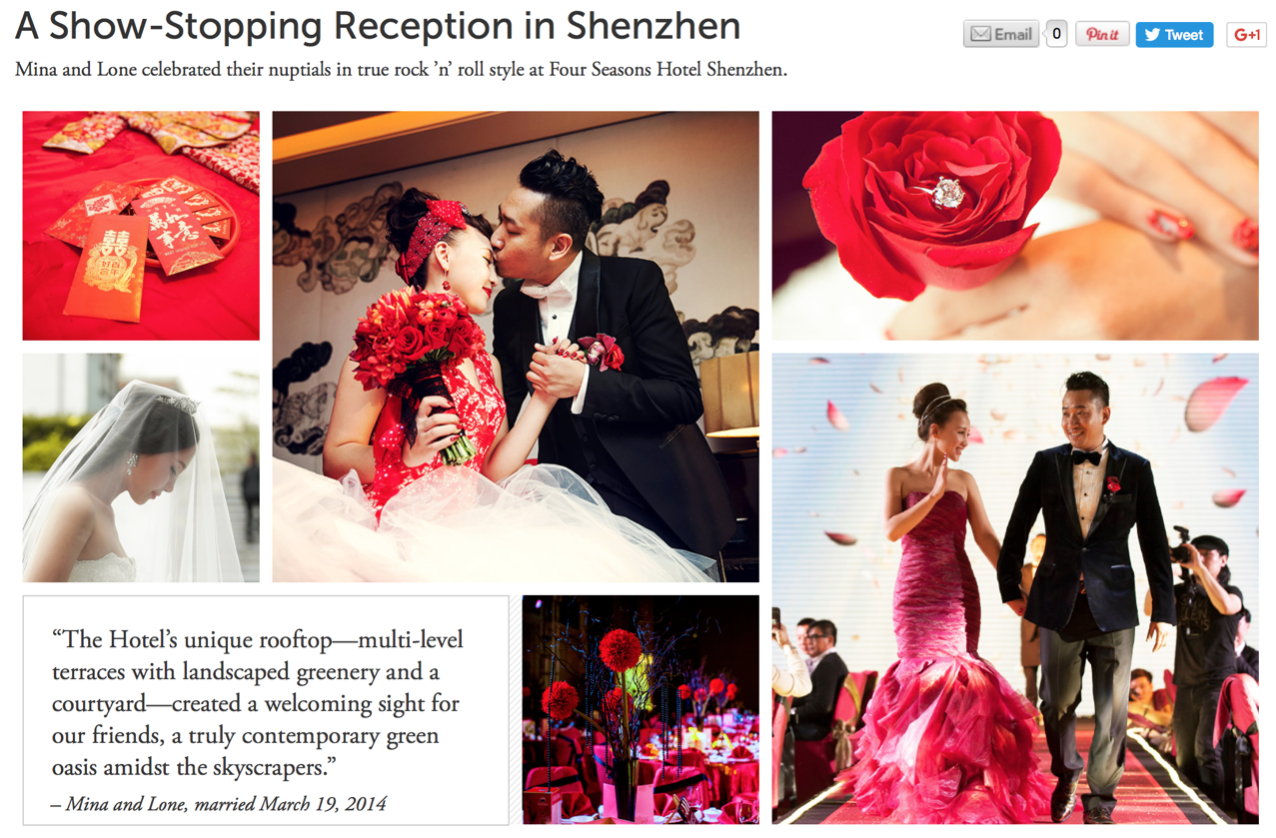 Extraordinary Experiences Program
"Experiences are the new social currency." Four Seasons isn't just creating content around what they're doing, they've really excelled at operationalizing their content program. They offer some of the most fantastic exclusive experiences in the world such as dining on the Ponte Vecchio bridge in Florence, teeing off an ice glacier in Whistler, British Columbia, experiencing a sunrise elephant trek in Thailand…things that can only be brought to their customers by their exclusive partners and the relationships they've built. Four Seasons has worked to create experiences like this all over the world that guests may not have been able to create on their own. From this, they have been able to create rich content from images to video that you can sort by location, interest (shopping, dining, art). Trust me…I spent some time on their website and got a little lost in it myself!
Customers were spending an average of 50 minutes on their experiences web pages. And, not only are they staying longer, they're spending more money. That's quite a formula that they've built.
Check out more on Four Seasons on their website, Facebook page, and YouTube channel.
To hear more stories from leading brands on their content marketing efforts, join us at Content Marketing World 2016, taking place September 6-9, 2016 in Cleveland, Ohio, the content marketing capital of the world! Code BLOG100 saves $100 – please join us today and register!
Posted January 25, 2016 in: Event by Cathy McPhillips
---