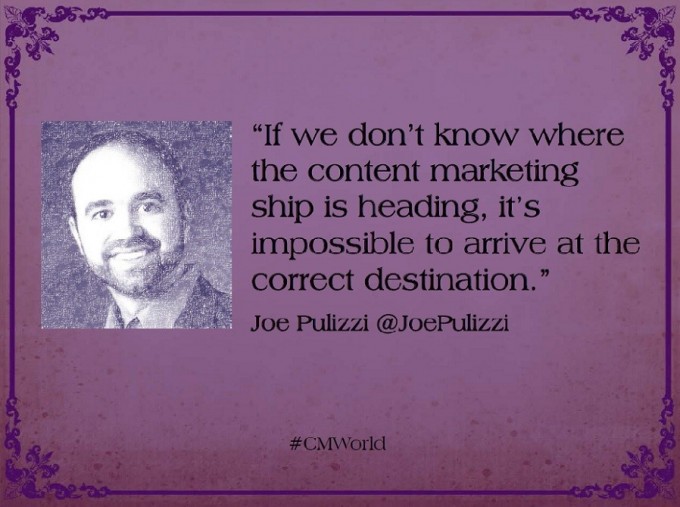 If we don't know where the content marketing ship is heading, it's impossible to arrive at the correct destination." @joepulizzi
As Lee Odden says so eloquently, "The most elusive of white rabbits in the content marketing world seems to be the question of how to best measure ROI." As we all watch the numbers increase in documented content marketing strategies and larger content marketing budgets, a content marketing ROI is still a challenge – and opportunity – for many.
If you would like to shine some light down the rabbit hole of content marketing ROI, download our fourth and final #CMWorld eBook: Showing Real ROI for Your Content Marketing.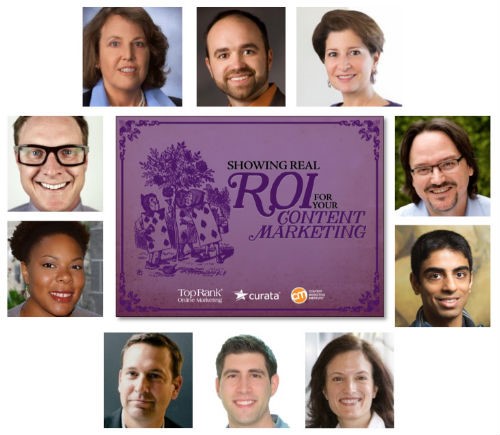 Here are the 10 content marketing experts who offered their advice for our latest #CMWorld eBook:
Nicole Smith @NicoleSatDell, Managing Editor, Tech Page One at Dell
Joe Pulizzi @joepulizzi, CEO at Content Marketing Institute
Jay Acunzo @jay_zo, Director of Platform & Community at NextView Ventures
JoAnn Sciarrino @JoSciarrino, Knight Chair, Digital Advertising & Marketing at UNC Chapel Hill
Michael Brenner @BrennerMichael, Head of Strategy at NewsCred
Andrew Davis @TPLDrew, Author at Brandscaping
Julie Fleischer @jfly, Director, Data + Content + Media at Kraft Foods
Robert Rose @Robert_Rose, Chief Strategist at Content Marketing Institute
Pawan Deshpande @tweetsfrompawan, CEO at Curata
Ardath Albee @ardath421, CEO & B2B Marketing Strategist at Marketing Interactions
Showing Real ROI For Your Content Marketing is the fourth and final eBook in our series that features a selection of speakers from 2014 Content Marketing World.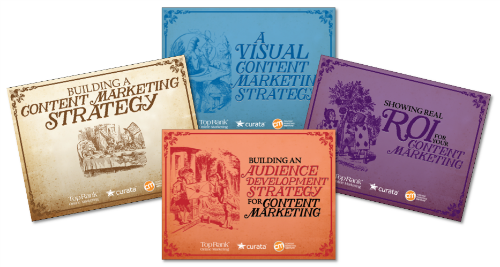 Our four ebooks are available for download:
Seeing is Believing. This series of eBooks is a result of TopRank Online Marketing partnering with us at the Content Marketing Institute, along with our sponsor Curata. This eBook series serves as a great example of how we create, collaborate and curate content to promote the largest conference on content marketing in the world.
Many thanks to 42 Content Marketing World speakers that participated in this eBook series. What a journey it has been!
Even more from TopRank: 
Lee Odden will be giving a presentation at Content Marketing World September 9th at 3:30pm (Content + Influencer Marketing = A Powerful Way to Grow Your Business) on how to connect with industry influencers to co-create amazing content to grow your business. 
Susan Misukanis and Lee Odden are also giving an industry lab workshop: Content Marketing for Technology and Software companies on September 11 with guest speakers from Dell (Connie Bensen), LinkedIn (Koka Sexton and Jason Miller) and Pam Didner, previously with Intel and author of the new book, Global Content Marketing. 
We'll see you at Content Marketing World in Cleveland, September 8-11. Not registered? Use code "TopRank" for $100 off your registration.
Posted August 27, 2014 in: Event by Cathy McPhillips
---