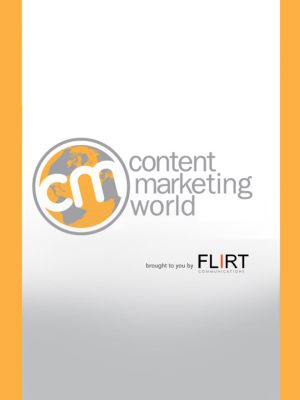 Let the countdown begin – CMWorld is only 4 days away! While you're packing your bags, take a moment to download the CMWorld app (what are you waiting for?!) and take advantage of all its great benefits: personalized agendas, networking with fellow attendees and the chance to WIN BIG! Here's what we'll have going on next week:
Rock to the Top Contest
Earn points on the app leaderboard by connecting with attendees, commenting on sessions, uploading photos, completing surveys and more.  At the end of CMWorld, the top three attendees with the most points will win:
1st place:  A free ticket to CMWorld 2014
2nd place: An iPad mini
3rd place: $100 to the charity of your choice
Winners will be announced during Wednesday's closing session. To see a complete list of how to earn points, check out the General Info section of the app.
Name that Rock Star Contest
Using clues released on the CMWorld app, and some rockin' posters on display in the App Connections Lounge, see if you can identify some of the all-time greatest rock stars. The first three attendees to stop by the app lounge and name that rock star will win a book published by one of our CMWorld speakers.  We've got five rock stars to unveil and lots of books to give away, so there are multiple chances to win!
App Connections Lounge
If you have any questions about the app or need help troubleshooting your device at the event, come visit the App Experts at the Connections Lounge, located by registration. We'll also have chargers and candy – to keep you and your device energized all week. Until then, email us at contact@CMWorldmobileapp.com. We can't wait to meet you in Cleveland – save travels!
The CMWorld event app is brought to you by FLIRT Communications and sponsored by Wright's Media.
FLIRT Communications is a Chicago-based strategic communications and corporate events agency that specializes in the development and orchestration of transformational events, campaigns and experiences that enhance communications between our clients and their co-workers, strategic partners and customers. FLIRT's robust and user-friendly digital event app was selected by CMWorld to ignite an unprecedented level of attendee connectivity, relevant conversation and utility.  Additional information about FLIRT can be found by visiting www.flirtcommunications.com, LinkedIn, Twitter and Facebook.
Posted September 5, 2013 in: Event by Cathy McPhillips
---