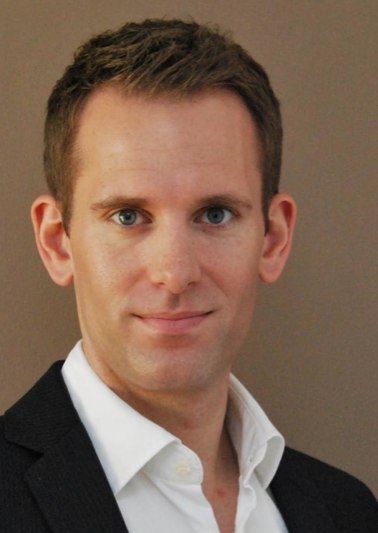 Do you miss us? We certainly miss you. It's only been a couple days since Content Marketing World 2016 wrapped up, but we already miss our attendees. We compared it to a wedding…we plan and plan and plan down to the detail, and in a couple days it's all over.
In an effort to keep our community going aside from our online connections, Twitter chats and so much more, we're still going to post our attendee interviews each week! We hope you enjoy them.
Dominik has been a key member of our Content Marketing World international community, spearheading many discussions and also bringing a large contingent to Content Marketing World. We're so grateful for his passion, insights, and energy at our events!
Please be sure to find Dominik online – you will be happy you did!
Name: Dominik Grau
Title: Chief Innovation Officer
Company: Ebner Media Group
What brought you to CMWorld 2016? How many years does this make for you?
This was my 4th year and I stumbled upon CMW together with our CEO through a recommendation.
How did your career lead you to content marketing? 
I've first been into custom publishing 10+ years ago (we coordinated hundreds of case studies for Microsoft and other IT/techs in Europe) and ever since have had a strong interest in that industry.
If you switched careers today, what would you be doing?
I'd write two books (followed by keynote speeches): A) Tales of Transformation – How The World's Leading Publishers Cope With The Great Disruption; B) The Hidden Power of Evergreen Content – How to Unlock Longterm Content Marketing Hypergrowth
What is your biggest content marketing challenge?
Making customers believe the stories companies tell. At the very core content is about the quintessence of information. It is thus the challenge to transport information at the right moment on the right platform in the right format to the customer, right? It's a great challenge and I'm very passionate about succeeding every day.
Where is one place in the world you'd like to visit? Why?
Iceland. It's so far away from everything, including content marketing. Yet it's as close to earth's history as you can get. Maybe this is the best place to reflect on what's next in content marketing.
Who was one person you met this year at CMWorld 2016 that impacted you – be it a speaker or attendee or CMWorld staff member? 
Aaron Orendorff. Always read his posts and suddenly he showed up at our CMW morning run! Great guy, truly a pleasure to meet him.
What is one orange item in your life you can't live without?
My orange pants that I bought when we lived in New York for several years. Little did I know at that time that someday in the not so distant future I would end up wearing the very same orange pants at CMW in Cleveland.
Who is someone you'd encourage to come to CMWorld 2017?
Publishers! Media Companies! Think Hearst, Meredith, Conde Nast etc. How come they never came to CMW yet their advertising clients sit right there learning the latest secrets of content creation? Don't they understand, or do they potentially underestimate, the challenge that's ahead of them once the majority of their clients suddenly are masters of their own content? Wake up and join the show, it's not too late.
Anything else you'd like to add?
I'm looking forward to submitting my CMW speaker proposal for 2017 and to speaking again at this amazing event. After I gave my evergreen content speech in 2015 wearing green pants most of the questions that I got via Linkedin or e-mail were: where did you get the pants? No one really asked about the content of my presentation, they wanted to buy the pants! So content marketing seemingly is also about you wear…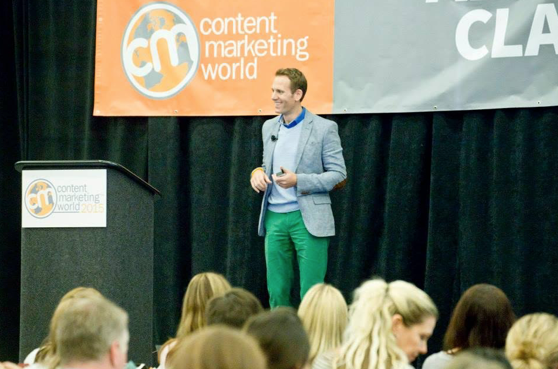 Stay tuned to the Content Marketing World blog each Monday to meet even more of our attendees. In the meantime, find us on Twitter on Tuesdays at 12pm Eastern for our Twitter chats, or check out the awesome discussions in our LinkedIn group, and watch the Content Marketing World website around November 1 when we open our call for speakers for CMWorld 2017!
Posted September 12, 2016 in: Event by Cathy McPhillips
---