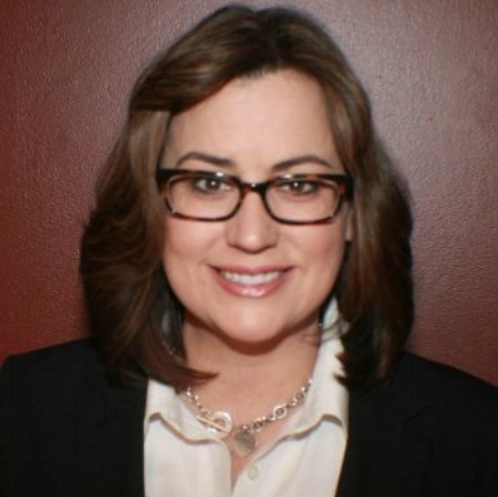 Let's just start with the excellent name albeit spelled a little differently than mine. But I think you'll also really enjoy this recent interview I had with Kathie Kinde Clark. Kathie, with a colorful past in marketing, has touched virtually every aspect of marketing over the course of her career. But her go-get-em attitude started well before her career. You can see that right in her LinkedIn bio summary: "In high school, I wanted to play competitive golf. When I found out there was no women's team, I simply tried out for and made the men's team." How cool is that! Sounds like someone we'd all want on our team, doesn't it?
A huge advocate for content marketing, we're so thrilled that Kathie was at Content Marketing World 2016 and is now a full-fledged member of our #CMWorld community.
You can find Kathie online via LinkedIn or Twitter. Without further ado, read more about her below:
Kathie Kinde Clark
Director, Content Marketing and Social Media
USI Affinity
What brought you to CMWorld 2016? How many years does this make for you?
2016 was my first CMWorld, even though it's held in my hometown of Cleveland, Ohio. Although I've been in marketing for over 20 years and have produced content for many of those years, my latest role has me focused solely on it. I am a one-person content wrecking ball…doing everything from strategy to copywriting and graphics to analytics. The field is changing on a daily basis. I knew I absolutely needed to be at CMWorld to hear the best and brightest in each of those disciplines to be effective at my job. While other conferences touch on the topic, CMWorld, in my opinion, is THE authority on all things content.
How did your career lead you to content marketing? 
One of my strengths is being able to see patterns emerge. I was an early adopter of the internet (dial up on an 80286 machine!) and many social platforms. Outside of my day job, I also helped moderate the biggest NFL fan site on the internet from about 2000-2010. It became clear to me early on that content was the currency with which we'd all be transacting. As each new strategy went from shiny new object to no longer effective, content was the one thing that kept floating to the top. By providing relevant and valuable information to our prospects and customers, we are building a relationship that will be stronger than competing on price. Because I had a passion for content and previous experience with it, my company put me in front of starting up this area of our marketing department.
If you switched careers today, what would you be doing? 
Ever since I was about 10 years old, I wanted to be a marketer. I always seemed to intuitively understand it. I love that it is equal parts science and creativity. It's constantly changing and it's impossible to be bored by it. I honestly wouldn't want to do anything else for a living.
What is your biggest content marketing challenge? 
When I was on the traditional marketing side, change happened, but at a much slower pace. There were advances in printing techniques, data segmentation strategies, etc., but they didn't happen overnight. The heavy hitters with big budgets would adopt first, so you could just keep an eye on what they were doing. The web really levels the playing field, so you have to be up on the latest strategies and tools at all times, no matter the size of your organization. It's crucial to set aside part of your time to keep up on the latest tools and techniques. When you're a one-person shop like I am, it's a challenge to keep up on all aspects of the business. When I was at CMWorld, I wished I could clone myself to be in all of the sessions at one time.
Where is one place in the world you'd like to visit? Why? 
I travel a fair amount for my job, so I've been to most major domestic cities. A couple of years ago, I got to go on my dream trip to Paris and then a side trip to Switzerland to see CERN (nerd alert!). But I think one place I'd really love to go to is New Orleans. I have an unhealthy obsession with beignets and coffee – so I absolutely have to make my way to Café du Monde at some point. I'm a bit of a foodie and I hear that the food in New Orleans is amazing.
Who was one person you met this year at CMWorld 2016 that impacted you – be it a speaker or attendee or CMWorld staff member? 
Mathew Sweezey, hands down. I attended his session on "How to Improve the Value of your Email through Marketing Automation." I didn't expect to come away with insights into psychology and behavioral science as well. He is clearly passionate about content and an amazing speaker. My hands couldn't keep up with writing notes in that session. My favorite tip he gave was to send stage three, stage two and then stage one content – and then to repeat it three times. You'll learn what stage the prospect is in based upon which content they engage with. Pure gold!
What is one orange item in your life you can't live without?
Anyone who knows me will tell you that I consider Cleveland to be one of the greatest places on Earth. Although it is a beautiful, walkable town with amazing cuisine and culture – being a native also comes with this horrible illness of being a Cleveland Browns fan. I've been to 16 years of their public training camp sessions. One year, they were selling game-worn gear and I picked up a pair of the orange pants they actually play in. It's such a unique item that I don't think I could part with, despite their very limited usefulness.
Who is someone you'd encourage to come to CMWorld 2017? 
Obviously, I'd encourage any person who has any responsibility for content, in any fashion, to attend. What I'd most love to see though are more executives attending. While some organizations have fully bought in and understand that it's a strategy that doesn't have a straight and direct revenue tail like traditional marketing, there are many who are just dipping their toes in the water. I think it's important for a company's leadership to really understand how content works, what goes into producing it and how the revenue stream works.
Anything else you'd like to add?
There was another aspect of CMWorld that I really enjoyed and I'd be remiss to not mention it. When I was focused on traditional marketing, everyone kept their knowledge close to the vest. Even though there were very few companies who truly had some unique, special sauce, everyone acted like they did. I found the environment at CMWorld to be completely collaborative. Between sessions, attendees were discussing what they learned, what they were doing today in great detail and connecting up on social media so they could continue the conversation. I found that so utterly refreshing and welcome.
If you'd like to connect, please reach out via LinkedIn or Twitter. In a shoemaker and the shoes moment, I have about 15 Twitter handles for various brands I manage, but was always too busy with those to have a personal account. I have finally taken the plunge for this interview!
We're so happy you were at CMWorld 2016, Kathie, and I'm personally thrilled that our small world connections have brought us together a couple times over the past few months. Here's to great times and great content marketing brain power in Cleveland!
Stay tuned to the Content Marketing World blog each Monday to meet even more of our attendees. In the meantime, find us on Twitter on Tuesdays at 12pm Eastern for our Twitter chats, or check out the awesome discussions in our LinkedIn group, and be one of the first to register for Content Marketing World 2017! Our best rates are available until December 31, 2016!
Posted December 5, 2016 in: Event by Cathy McPhillips
---