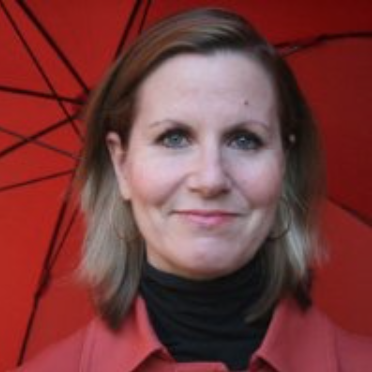 Simply put, we're thrilled when someone attends our event for the first time. Even more than that, we're ecstatic when it's someone who has been a member of our community virtually since its inception. Lorraine Thompson has been part of our network for years, and we love the chance to learn more about her through our interview with her.
You can find Lorraine online via LinkedIn – and through her Twitter handle below (linked in her name).
Name: Lorraine Thompson
Title: Copy Director
Company: Camuto Group
What brought you to CMWorld 2016? How many years does this make for you?
I've been a fan and follower of CMI since Junta42 days. I wanted to attend Content Marketing World from year one—this is my first year.  I was keen to meet and mingle with content marketing's most visionary minds, catch up on the latest CM trends, techniques and tips, and network with like-minded content marketers from around the world.
How did your career lead you to content marketing? 
My first career was in theatre and TV as an actor, playwright and soap opera writer. I moved into copywriting next. Word wrangling evolved into content marketing.
If you switched careers today, what would you be doing? 
I can't see myself ever "switching" from content marketing. I'll always rely on content to educate, entertain, persuade and sell, whether in the fashion industry—I currently direct content for a NYC-based fashion brand—or in tech, food, animal advocacy, the non-profit world or the arts.
What is your biggest content marketing challenge?
Explaining tangible benefits of content marketing to corporate decision makers—and getting buy-in.
Where is one place in the world you'd like to visit? Why? 
Udaipur, India. Again and again. A magical mix of Rajasthan art, spirituality and craftsmanship from another century lives on in this beautiful city built on Lake Pichola.
Who was one person you met this year at CMWorld 2016 that impacted you – be it a speaker or attendee or CMWorld staff member? 
Ann Handley. I've followed, been a fan of and "internet friendly" with her for 10 years. She's as brilliant, generous, wise, funny, self-deprecating and charming IRL as she is online.
What is one orange item in your life you can't live without?
"The Gates" by Christo and Jean-Claude!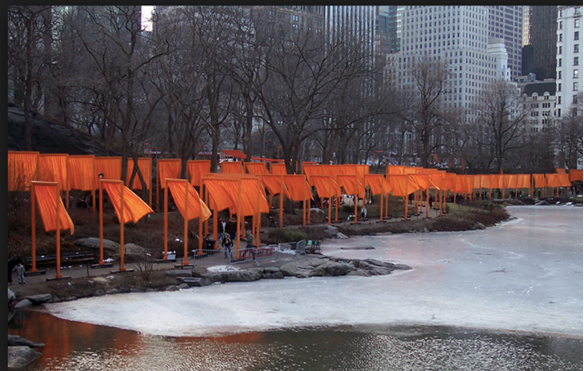 Who is someone you'd encourage to come to CMWorld 2017?
Our company's social media manager/blogger, our copy editor, ecommerce manager and VP of ecommerce. SEO & performance marketers. And many freelance writing friends.
Anything else you'd like to add?
Standing ovation for Joe Pulizzi for his vision, persistence and generosity.
Thank you so much, Lorraine! We're just thrilled you were at Content Marketing World this year after following CMI (and Junta42!) for so many years. We hope this is the beginning of many years seeing you at CMWorld!
Stay tuned to the Content Marketing World blog each Monday to meet even more of our attendees. In the meantime, find us on Twitter on Tuesdays at 12pm Eastern for our Twitter chats, or check out the awesome discussions in our LinkedIn group, and watch the Content Marketing World website around November 1 when we open our call for speakers for CMWorld 2017!
Posted November 7, 2016 in: Event by Cathy McPhillips
---