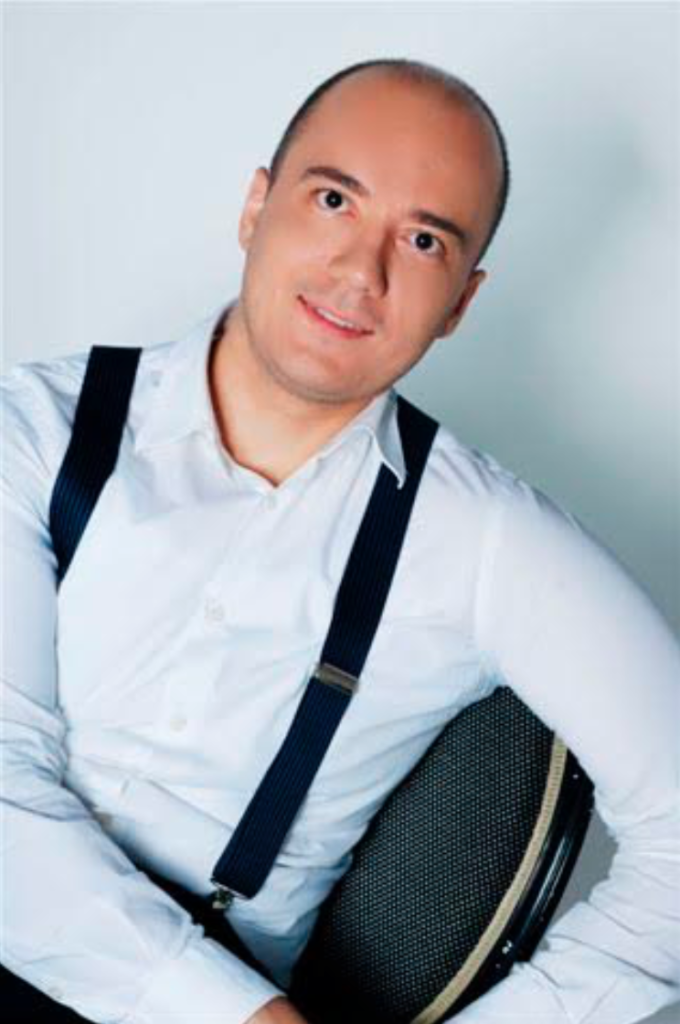 There are few – if any – people in our international community that our team has run across that is more passionate about the the CMI team and our work, and the mission we have to advance the practice of content marketing. Nenad, a fixture at CMI events, has worked hard in his home country of Slovenia to push content marketing education and advancement, continually encouraging his colleagues and peers to attend our events. Well-known for his passion for print content marketing, Nenad has spoken at CMWorld in the past on this topic, and constantly shares with his friends his love of magazine design (and content!). When we found out that Nenad was returning to Content Marketing World 2016, we couldn't have been more thrilled. If you haven't met Nenad in person yet, please take time to do so! You won't be disappointed. Also, with the news of his company's recent alliance, Nenad will have some great insights to share.
Name: Nenad Senic
Title: Group Editor
Company: PM, poslovni mediji
Connect with Nenad on LinkedIn or Twitter, too!
What is bringing you back to CMWorld in 2016? 
This is going to be my fifth time, I think, including once in Sydney (I really miss the Australian CMWorld). Simply, it's just worth the trip. It really is. There's no jetlag, it's just tons of networking and learning opportunities. The advantage of CMWorld is that all speakers are carefully selected by the man himself, Joe Pulizzi. So, you won't get across a bad speaker. Presentations are motivational and above all useful, no matter how advanced or experienced you are in content marketing. In addition, the entire CMI team and their volunteers always have the time to give you personal attention, although you're only one of 4,000 seeking their attention. There is no hiding from you, there is no watching at the clock trying to get rid of you. It really is magical.
How did your career lead you to content marketing? 
Pure coincidence. I quit my job as an advertorial supplement editor, three days later I got a call from a content marketing agency PM, poslovni mediji as they urgently needed a new editor for a magazine published by the chamber of commerce and industry. I had no idea, I joined content marketing. Had never heard of it before. I didn't even know I was doing it. I just thought I was an editor. ☺
If you switched careers today, what would you be doing? 
Definitely a teacher. Being a mentor is a big part of my day-to-day work in content marketing already.
What is your biggest content marketing challenge? 
Persuading clients there is a process and to take it step by step, rather than starting with too many channels (and not to think channel first), with too much content, so just to spend the budget they were finally assigned to do content marketing. And to be heard as there are more and more so-called content marketers giving harmful advice to brands.
Where is one place in the world you'd like to visit? Why? 
Oh, I still have a few must-go places on my bucket list. The older I get, more I am drawn to nature: Iceland, New Zealand, Alaska, Mongolia, Botswana, Greenland, and Bora Bora. ☺ This year I'm going back to Hawaii to do a lot more hiking (my first time on Kauai) than the first time.
If you could sit down with one person in our industry, who would it be? What would you want to ask?
I haven't had a chance yet to speak to Michael Brenner. I'd really like to have a long content marketing conversation with him as he also seems to me the biggest advocate of content marketing in the world.
What is one orange item in your life you can't live without?
Right now my Fitbit Charge HR watch. I needed a credible source to show me I really do not sleep enough!
Why do you think it's important for someone from your industry to attend CMWorld?
Sincerely, you will learn so much, you will get so many ideas for your content marketing projects. It is USEFUL, FUN, and above all SO WORTH IT.
Anything else you'd like to add?
I can't wait to meet y'all again. Just a few more summer weeks ☺
Thanks for the interview, Nenad! The feeling is mutual, we can't wait to see you again!
To meet Nenad and other members of our #CMWorld community in person, register now for Content Marketing World 2016! September will be here before we know it, so take advantage of great prices now! In fact, BLOG100 saves $100 off of current pricing! Questions? Please leave a comment here, or email cathy [at] contentinstitute.com. 
Posted July 11, 2016 in: Event by Cathy McPhillips
---