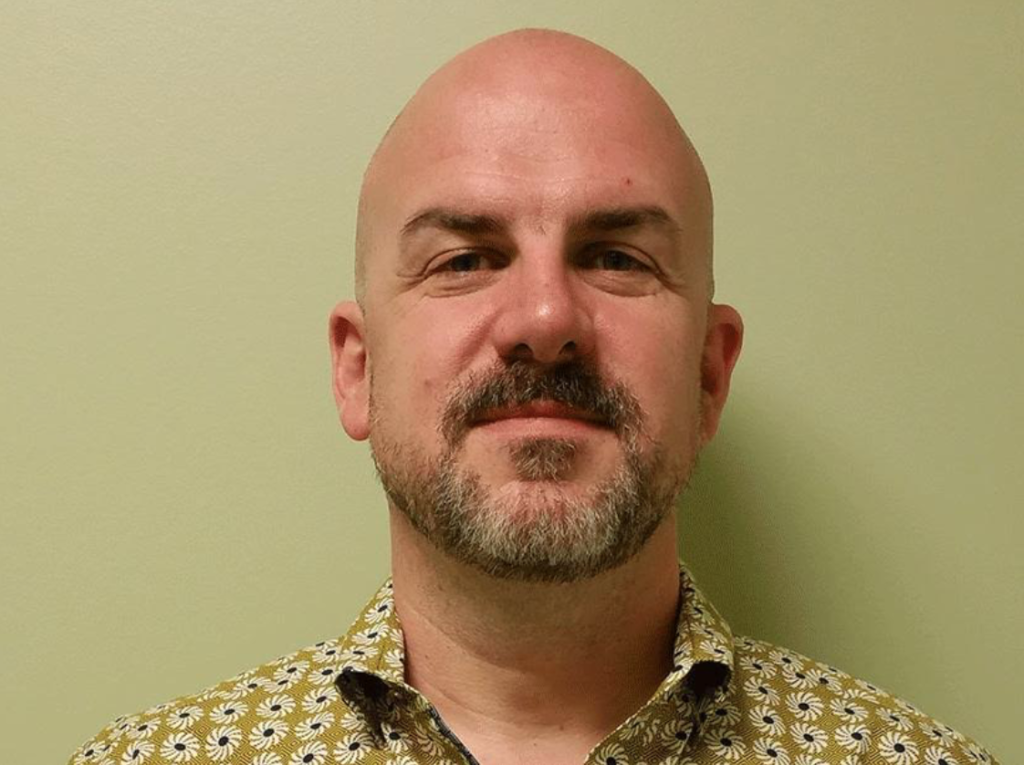 Getting content marketing buy-in at a large company is a feat. Being part of that first content team is exciting. But with the excitement and accomplishment comes a lot of questions, especially on where to start. Can you relate? We're excited that Steven Carlisle from UBM will be with us at Content Marketing World 2016 this September (just a few weeks away!), not only to help him and his team advance their practice of content marketing, but also to meet from fellow UBM team members, after our June 2016 acquisition.
Please be sure to find Steven online now, and say hello when you see him in Cleveland!
Name: Steven Carlisle
Title: Senior Manager, Content Marketing
Company: UBM
Is this your first CMWorld?
Yes, this is my first CMWorld event.
What is bringing you to CMWorld in 2016?
Content marketing is new to the company I work for. In fact, my content team was the first team in the business (at least that is what I am told). I am attending because there is a lot of B2B information available and I hope to bring lots of nuggets back to my team.
How did your career lead you to content marketing? 
I have always loved writing and marketing so eventually the two merged and came into a unified content marketing role. I have long seen that traditional marketing was declining to the point of not working to move buyers along the path. Content marketing allows us to reach buyers no matter where they are in the journey allowing us to solve their problems.
If you switched careers today, what would you be doing? 
Definitely content marketing and marketing strategy or a photographer.
What is your biggest content marketing challenge? 
Currently, resources from personnel challenges to clearly defining the strategy. With content marketing being new to the business there are a lot of opportunities to explore. It sometimes gets overwhelming to pick a place to start.
Where is one place in the world you'd like to visit? Why? 
There is no one place I want to visit. There are multiple places I want to visit; there are all kinds of things to learn and experience. Being an amateur photographer, I love capturing various parts of cities around the world; especially ones with a lot of history. One of my favorite shots is a close-up of the Opera House in Sydney. Not many people realize it is built using 4×4 inch tiles on the outside.
If you could sit down with one person in our industry, who would it be? What would you want to ask?
Hmm, this is a difficult question as there are a lot of people I want to pick apart. I am going to say Gerry Moran so I can get his help setting up a solid content marketing team focused on B2B marketing.
What is one orange item in your life you can't live without?
My water bottle. I go to the gym four to six times a week and have an orange water bottle that I carry with me. If I forget it I feel lost.
Why do you think it's important for someone from your industry to attend CMWorld?
I think it is important for people in any industry to attend trade events and conferences to learn about new and exciting things. You never know when or where you will find that one concept that will push you to the next level. So yes, it is important for people in my industry to attend CMWorld.
Thank you, Steven! We are so glad you'll be with us this September, and our CMI and CMWorld teams are looking forward to meeting you and the others from UBM!
To meet Steven and other members of our #CMWorld community in person, register now for Content Marketing World 2016! September is just a few weeks away, so take advantage of great prices now! In fact, BLOG100 saves $100 off of current pricing! Questions? Please leave a comment here, or email cathy [at] contentinstitute.com. 
Posted August 15, 2016 in: Event by Cathy McPhillips
---