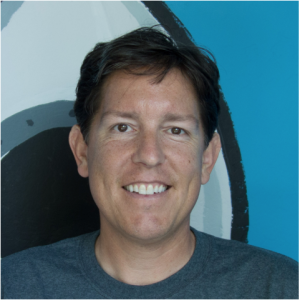 Each year at CMWorld it's invigorating to see new faces and heartwarming to see old friends. But, why should we have to wait until September to get to know some of our attendees? Each week we'll invite you to meet one of our Content Marketing World 2016 attendees. Next up, Bill Cushard – who we first met on our #CMWorld Twitter Chats:
Name: Bill Cushard
Title: Director of Marketing
Company: ServiceRocket
Is 2016 your first trip to Content Marketing World?
No
What is bringing you back to CMWorld in 2016?
The 2016 Content Marketing World Conference will be my second. I am returning because I am new to content marketing, and I found the sessions at the 2015 conference so educational that I felt like a dry sponge in a Louisiana downpour. Not only were the sessions designed to be educational, but the classroom-style room set ups, with tables, were extremely conducive to learning. Sitting comfortably at a table in most sessions made it easy to listen, take notes, tweet, and otherwise absorb the content. Tables in sessions seem like a small thing, but I thought they were a huge tool that aided my learning at a conference where I could not learn enough.
"Wait, you are returning for the tables?"
I am returning because in 2015:
I learned about the hype cycle, insane honesty, panicking early, and I just scratched the surface learning the differences between participation marketing, influencer marketing, and advocacy marketing.
One session about podcasting inspired me to start a podcast with a colleague. Our very own show. Whoa!
I did not network enough with all these cool people, and I want to squash that regret in 2016.
I found Cleveland to be an excellent location for a conference, and I had a great time going on runs along Lake Erie, the football stadium, the baseball park, the basketball area, and through a few restaurant-lined downtown neighborhoods.
After the conference in 2015, I wrote a blog post to summarize my key takeaways that provides more detail on these reasons.
I learned so much in 2015, that this year, I am arriving early and staying later to take advantage of the pre-conference workshops and the Friday Industry Labs.
How did your career lead you to content marketing?
I am new to content marketing. I am new to marketing, for that matter. My career background is in instructional design and employee and customer education. In my career pivot to content marketing, I have found that instructional design and education provides a great background for content marketing. This is especially true when it comes to "youtility" and creating useful content for buyers.
I sometimes think to myself, "You mean all I have to do is educate people with content to help make their lives better in some way? No problem." An over simplification, to be sure. But I have a passion for helping people learn something new and achieve a desired outcome, so content marketing is a perfect fit for me.
Where has content marketing been all my life?
If you switched careers today, what would you be doing?
If I switched careers today, I would do one of four things. First, I would be a writer. Too cliche for this audience? Second, I would be a college professor at a small western college near ski mountains. Third, I would be an independent commodities trader. Fourth, I would work to eradicate Type 2 diabetes from the planet by helping people eat well and exercise.
What is your biggest content marketing challenge?
My biggest content marketing challenge is related to mapping the right content for the right buyer stage with the right calls-to-action. It is a tough challenge. One of my themes for 2016 is to get much better at nurturing our audience at ServiceRocket with the right content at the right stage in their journey to help them make a decision or achieve a desired outcome….then, of course, measure the conversion rates.
Where is one place in the world you'd like to visit? Why?
If I could visit one place in the world it would be Chamonix, France. Search Google images of Chamonix, and you will understand. (Editor's note: We did…and included here for your viewing pleasure) I love the mountains, so I would take my kids skiing in the winter or hiking and running on the trails in the summer. It would be especially cool to visit in August to watch the Ultra-Trail Du Mont Blanc (UTMB). Maybe I'd even run the race. Plus, I could brush up on my French.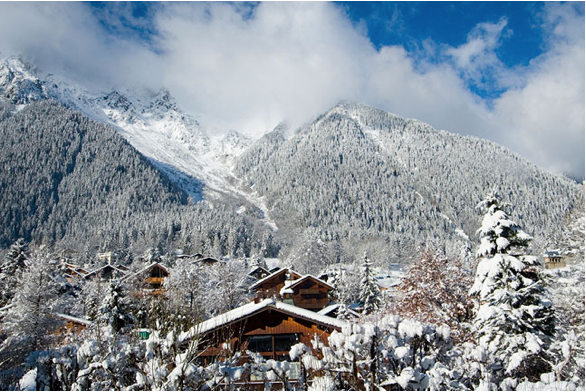 If you could sit down with one person in our industry, who would it be? What would you want to ask?
If I could sit down with one person in our industry, it would be Jason Miller. I would love to discuss why "Get Yer Ya-Ya's Out!" is the best rock and roll album of all time, and why it's impossible to pick the best rock and roll album of all time. I would also like to talk about his process for creating big rock content and using "turkey slices" at various buyer journey stages to nurture buyers along (Remember my biggest content marketing challenge above?).
What is one orange item in your life you can't live without?
My Salomon XWave 10.0 ski boots. I have a rather old version, but they seem to have been custom-made for my feet. I cannot seem to move on. And, yes. They are very orange. (Editor's note: Pictures, please?) 
To meet Bill and even more of our #CMWorld community in person, register now for Content Marketing World 2016! September will be here before we know it, and take advantage of great prices now! In fact, BLOG100 saves $100 off of current pricing! Questions? Please leave a comment here, or email cathy [at] contentinstitute.com. 
Posted January 19, 2016 in: Event by Cathy McPhillips
---