Last month marked the 20thanniversary of my first day in the working world.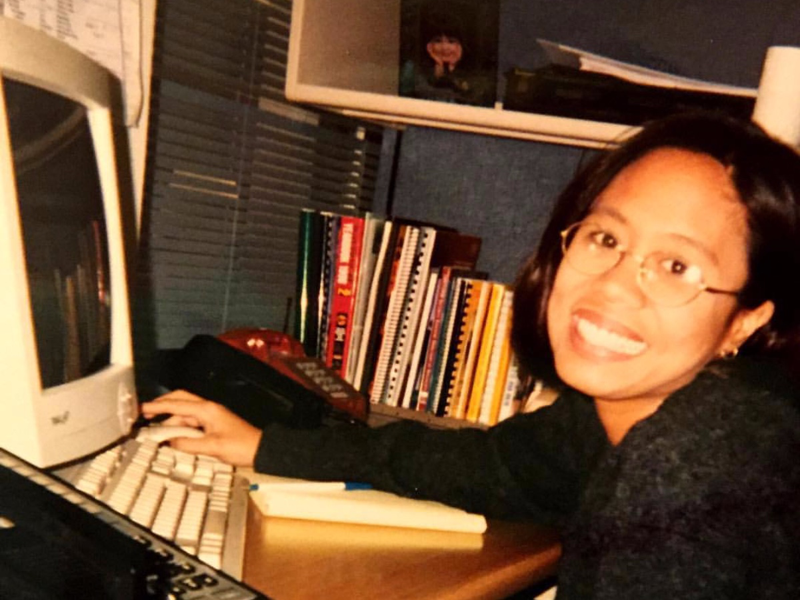 I started on the news assignment desk at a local TV station. I helped producers develop story ideas then assigned them to reporters and photographers. I didn't have a specific career goal in mind. I wasn't sure which way TV would take me. But I was willing to take all the knowledge and advice those around me would share.
Fast forward to 2019. I'm lucky to have an awesome career that combines my love of communications with my curiosity about people. I learned a lesson or two over the years. This is because of mentors who pushed me to succeed, celebrated my accomplishments, and accepted my failures.
Earlier this year, I interviewed five Content Marketing World presenters. They gave a snapshot of their experiences in content. Adjusting to a new job can be difficult for anyone. If you're just starting out in content marketing, heed the advice of these speakers to better your career and thrive in the workplace.
Take on new challenges
The more you challenge yourself at work, the more you learn and grow.

Michele Linn:  While education is absolutely critical for anyone entering the marketing space, it's even more important "to do." There is no better way to learn than by trying something out yourself to see how it works, figure out what you would improve, etc. Sure, you're going to make mistakes, and you'll look back and sigh at your early efforts, but always be experimenting. And, consider taking that a step further: share your experiences with others through writing, one-on-one phone calls, webinars, interviews, etc. The act of teaching others how to something helps solidify the process.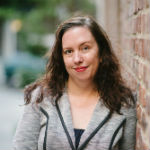 Erika Heald: Try on a few different jobs within the content marketing realm until you find your right fit — and same goes for identifying the industry niche that really speaks to you. It's so much easier to create and distribute content when you are interested in all the aspects of your work.
Keep exploring
Good storytelling and outstanding content marketing can start with wonder, delight, and surprise.

Tameka Vasquez:  Never let child-like curiosity fade away. Constantly exploring things with fresh eyes and an open mind brings a sense of fulfillment that cannot be explained. Marketers have such a unique skill set. In a world where human talent is often taken for granted, especially in our attempts to automate as many tasks and functions as we can, uniquely human attributes like curiosity and creativity will stand the test of technological time. I encourage budding marketers to consider that closely in how it will enable them to lead – through knowledge, empathy, inventiveness – it always begins with child-like curiosity that rids us of this sense of limitation.
Project confidence
The greater your confidence in your abilities, the higher the chance for success.

Julia McCoy:  Go bold, go strong, and don't hold back! There is nothing quite like the force of a talented woman who fearlessly adds her own value and spark to the world, whatever her position or placement might be. And, don't worry — you're not alone if you have fears! I myself do many things despite my own fears that try to get in the way almost every day. As Nelson Mandela himself said: "I learned that courage was not the absence of fear, but the triumph over it." The world needs all of you. Don't hold back!
Build your network
Networking is just as important after you land the job.

Kathy Klotz-Guest:  If they're entering now, that's awesome. I kind of wish I could enter now…plus, I'd have younger knees (thanks soccer and running!)!! I'd say step up, get involved. Join associations and meetups.  Meet people, write for blogs as I did. Start your own blog. Develop your voice. Meet people from all over – and especially from outside of content marketing. Have a perspective informed by other things that will make your writing and work better, differentiated, and meaningful Bring all of who you are to your work, whether it's comedy, photography, gardening, surfing, building homes – whatever. Having other deep interests and hanging out with other creatives will make your work better. Always put yourself in a position to have a collision of ideas from many places. You'll grow because of it. It will deepen your perspective.
Erika:  Make time to connect with potential mentors, and invest in yourself by attending Twitter chats, conferences, and local meetups. You may not feel like you have time for prioritizing your professional development, but it really does pay off over time.
Michele:  If you aren't talking to others in your space, start that now. (I'm talking to everyone, even those introverts like me.) At a minimum, commit to one phone conversation with someone new each month — or ask someone you know for advice on something new to you. I have had countless conversations like this, and it's amazing what I learn the relationships that have formed. (Every call isn't always helpful, but the vast majority are!)
Every day is an opportunity to learn something new – at 20, 30, 40, and 50. Follow these tips sooner rather than later. These lessons will work well for you in the long run.
In this ever-changing world of content marketing, there is always an opportunity to learn something new. Join these speakers and other industry leaders at Content Marketing World, as they share their knowledge and experience. Attend our personal skills track. Check out our breakout sessions tailored to those just starting their career. Register with code SM100 for $100 off at checkout. It'll be the best decision you make today.
After you've heeded the advice of the pros and signed up for the event, learn more about what you can get from Content Marketing World. Check out this post by CMWorld attendee Maureen Jann.
Posted July 12, 2019 in: Event by Monina Wagner
---