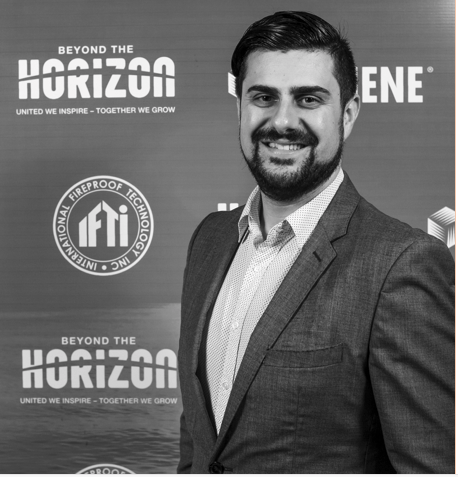 Many industries struggle with how to make their product, service, brand or name exciting. Conversely, there are many brands in industries such as manufacturing that are creating epic content and building strong relationships with their customers through content marketing. When first-time attendees from these industries come to Content Marketing World, we hope that they get so much out of it by attending sessions by others in their industry. What they may not know is the value they may give someone else at one of our cocktail receptions, networking breaks or lunches. We're so grateful for all that attend, network and share. It's how we all improve! With that said, we feel that Anthony Naimo's expertise with Icynene, Inc. will help someone during his visit to Cleveland.
Enjoy this week's attendee spotlight!
Name: Anthony Naimo
Title: Marketing Communications and Public Relations Manager
Company: Icynene, Inc.
Find Anthony on LinkedIn and learn more about him below. 
What is your main reason for attending, and how many years will this make for you?
As a first-timer to CMWorld, I am excited to have the opportunity to engage with peers and discover how to best leverage the content that we produce. I'm also looking forward to discovering new approaches in how to develop and plan for fresh, engaging content as well as understanding the best practices that others have been able to develop for their businesses so I can apply these into my content strategy.
How has your career path led you to content marketing?
Content marketing has happened almost organically. Through strategy development and working on various projects throughout my career, developing content has always played a role. It's only within the last five years or so – as the concept of content marketing has become identified as an important strategy for marketers to consider – that you recognize that you've been doing it, to some degree, all along.
If you had the opportunity for a do–over, what career would you be in today?
Given my enthusiasm for unlimited creativity and design, being a Creative Director has always been an area of interest.
What is your biggest content marketing challenge? 
Finding new and unique ways to talk about your product.
What is your favorite book and why?   
The Underground Railroad by Colson Whitehead. It's a fantastically written piece of African American literature.
If you could meet one person at CMWorld 2017, who would it be?
Having seen her speak previously, it'd be great to be able to have some one-on-one time with Ann Handley.
Who is someone you'd encourage to come to CMWorld 2017?
Anyone looking to broaden their understanding on how content plays a role in our everyday lives. Content has always been around in some form, it's how we consume it that is different. We have such an insatiable appetite for content, that someone trying to wrap their head around what content marketing is would benefit from this conference.
Are you working on any fun projects you'd like to share with our community? 
As the leading manufacturer of spray foam insulation globally, we are always looking to push the envelope and drive the evolution of the category further. I'd encourage anyone interested to watch this space!
Thank you for taking the time, Anthony! We're thrilled you'll be here, and hope that you find many new and unique ways to talk about your product. There will be many like-minded manufacturing content marketers in attendance!
Meet Anthony and 4,000 other marketers at Content Marketing World 2017, happening September 5-8, 2017 in Cleveland. If you haven't registered, there is still time. Even better, early bird rates are in effect until June 2, 2017. And as an added bonus, code BLOG100 saves $100 off of main event and all–access pricing, so register today! See you in September!
Posted May 16, 2017 in: News by Cathy McPhillips
---