Content marketers can apply their efforts to a wide variety of business-building initiatives, like educating customers, promoting their thought leadership, or increasing sales leads. But, increasingly, organizations of all kinds are creating a different kind of content conversation, shifting their focus away from profitability and toward philanthropy.
As anyone who attends the Non-Profit Lab at Content Marketing World (presented by Focal Point Social Media's Shon Christy and Mark Krohn) will learn, telling emotionally resonant stories is more than just a great way to raise awareness of important social issues. With the right strategy and best practices in hand, your content can enable you to build passionate, like-minded communities – and then spur those patrons to volunteer, donate, or lend their support for your cause in other helpful ways.
Let's take a look at a few examples of organizations that are furthering their philanthropic goals through content marketing:
Example 1: Project 7 chews its way to a better world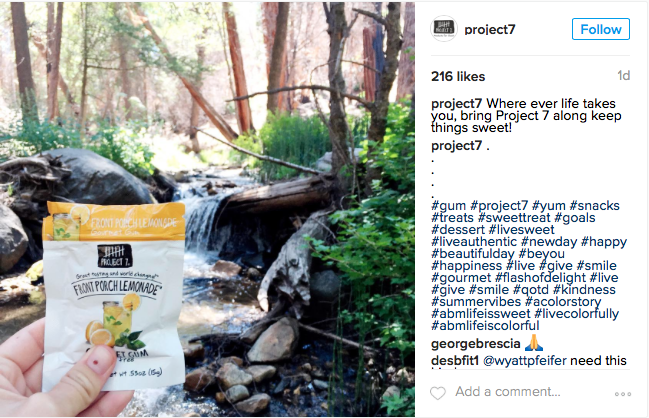 When you tear open a package of Project 7 gum, you might notice a little extra information on the nutrition label: instructions on how satisfying your sweet tooth is making the world a little sweeter, too.
Project 7 partners with non-profit organizations to help spread awareness and drive support of worthy causes in seven critical areas of need – including feeding the hungry, housing the homeless, and fighting bullying. Not only is a portion of the company's sales proceeds donated to these causes, consumers who text one of seven keywords to 41411 will receive SMS messages about one of the brand's current giving campaigns, as well as tips and suggestions on how to get more involved. Each gum flavor is associated with a different NPO's mission, so Project 7 is truly making cause-based content a matter of personal taste.
Example 2: PETA uses its position to fight animal abuse

Say what you want about the organization's militant stance and controversial tactics, but it's clear that People for the Ethical Treatment of Animals (PETA) knows a little something when it comes to putting its content where its audience's heart is.
By establishing its own coordinated newsroom and media center, PETA has been able to position itself as a leading authority on animal welfare worldwide – and to leverage its passion to make a real-world impact on animal rights policies and practices. For example, PETA was one of the first outlets to report on the death of Harambe the gorilla after a child fell into his zoo habitat. PETA's Facebook post about Harambe received 42,000 likes in a matter of hours, and sparked a meaningful dialogue on the treatment of animals in captivity. Furthermore, those who clicked on the Facebook post were directed back to the organization's site, where they could make a donation to PETAs efforts, or pledge their support in other ways.
Example 3: Tohoku Taberu delivers on its mission of support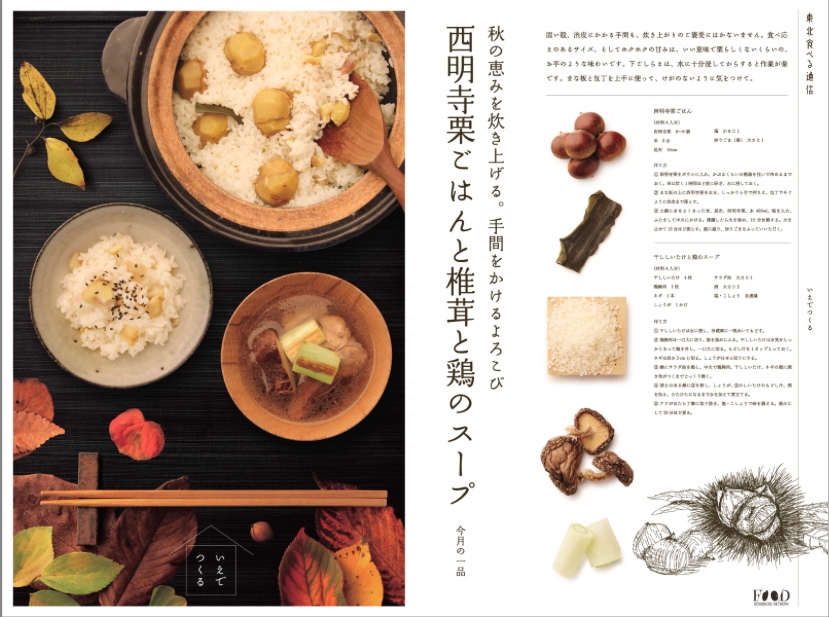 Tôhoku Kaikon is a nonprofit organization that supports local food producers in Tôhoku region of Japan, whose business was hit hard by the devastating earthquake and tsunami in 2011. Upon discovering that a disconnect existed between food producers and the urban consumers their products were sold to, the company devised an innovative content subscription program to help bridge the gap, as well as to increase confidence in the quality of locally-sourced food.
Tohoku Taberu Magazine was conceived to share the personal life stories of the hard-working harvesters, while also delivering the actual products of their labor directly to subscribers – along with recipes for cooking with the delivered food and sumptuous foodie images to motivate their culinary efforts.
As the magazine's popularity grew, Tokoku recognized an opportunity to take these burgeoning consumer relationships full circle by establishing a members-only Facebook page. There, subscribers could post about the dishes they cooked with the delivered food, and the producers themselves could get a first-hand view of how their products were used and enjoyed across the country.
Example 4: The Humane Society of Silicon Valley shifts the conversation on shelter pets
If you consider yourself to be a "pet person," chances are you are aware of the cause taken up by hundreds of rescue organizations across the country, which strive to clear the animal shelters by promoting the practices of spaying, neutering, and pet adoption.
The Humane Society of Silicon Valley takes this mission seriously, creating content that isn't afraid to play on the audience's sympathies if it means more animals will find a "furever" home. For example, HSSV's Eddie the Terrible blog post appealed to potential adopters by asking them to overlook this naughty dog's imperfections and discover the hidden gem of a pet he might be for the right family.
As a follow-up, HSSV focused on changing the larger conversation around animal shelters. The organization issued a worldwide call for user-generated content in the form of Mutual Rescue Stories – inspiring accounts of people who rescued shelter animals that, in turn, ended up saving their lives, too. The first film to result from this effort – Eric and Peety – is a heart-tugging tale that has been shared over 500,000 times and has received over 50,000 comments.
Attend the Non-profit Industry Lab at Content Marketing World to learn the secrets of driving necessary change through cause-based content – no matter what kind of organization you work for. Register today! Don't forget, BLOG100 saves $100 off main event and all-access registrations!
Posted August 23, 2016 in: Event by Jodi Harris
---