A question we frequently hear is, "Can I write for the Content Marketing Institute?"
CMI Vice President of Content Kim Moutsos sees every submission. On this episode of Ask the CMI Team, Kim explains why some articles are accepted and why others miss the mark.
Key takeaways from the interview
In order to write, you need to read. (Spoiler alert: do your research and take a look at the CMI blog guidelines.)
Don't tell content marketers how to do content marketing.
There's no target article length, but you need to make each word count.
Amanda Subler: Today we are going to be talking about guest blogging. I don't think it's any secret that guest blogging or writing for another site can be a great way for you to improve your industry profile or your online profile. Guest bloggers for CMI tell us how much it boosts their business. How many clients they get from it. There are many reasons why you might want to consider guest blogging. If you've ever thought about writing for the Content Marketing Institute, today we have some advice on how to make that happen.
I think that what we're going to talk about won't just apply to CMI. We'll have a lot of good tips that will also apply if you're going if you want to guest blog for other sites, besides ours.
I'm super excited to have Content Marketing Institute's VP of Editorial Kim Moutsos joining us today. She is all the way it's early for her she's all the way on the west coast. I'm here close to the east coast in Cleveland.
It's her first time on Ask the CMI Team, but we sure don't think it's going to be her last. Hi Kim! Thanks for joining us today.
Kim Moutsos: Thanks for having me. Excited to see everybody and chat with you today.
AS: All right, so let's get started. Kim you are always looking for new writers, new perspectives for our blog. What do you think makes a really great blog post?
KM: For me, when I'm just a reader – and this is just a blog in general – what I think really works as a blog post is something that teaches me something that I care about. It's relevant to me in a way that is something I haven't seen before. So, it could be getting me to challenge a preconceived notion that I have. It could be teaching me how to do something better or differently from a way that I've done it before.
But I find that the best blog posts are always specific, and give examples to really illustrate what's being talked about, and have a clear point of view. Then, of course, all the usual things. Tell a great story. Hook me in at the beginning. But I think a great blog post really gets me thinking either about something I don't know a lot about but I'm interested in or gives me a fresh perspective on something that I think I know about but the blog post challenges me to think about it in a different way.
AS: So, you've reviewed countless blog submissions over the years at CMI.  What types of submissions really get you excited?
KM: I'm going to give you a really pedestrian answer first. I'm going to give a little shout out to our Blog and Community Manager Lisa Dougherty who asked me specifically to mention this. The blog posts that really stand out are the ones where we can tell people read our blogging guidelines and our FAQs and read our site in general so they know what we've covered recently, where we might have gaps in our coverage, and they understand our audience.
And by the way, if you feel like you don't completely understand our audience, do read those blogging guidelines because it lays out everything you'll need to know right there.
But in terms of what stands out when we get a submission, I'd say all the things that have been mentioned so far: A clear point of view, a fresh way to tackle a problem that is relevant to all or most or a very specific subset – not too specific subset – of content marketers. Something that's relatable to content marketers um but isn't just a rehash of the same advice that you hear everywhere else.
A few examples I sat down to think about what were the submitted articles that really stood out to me, and a few come to mind. One from earlier this year was written by a woman named Daisy Quaker, and it was about a content campaign that she worked on that had to do with motor oil warranties.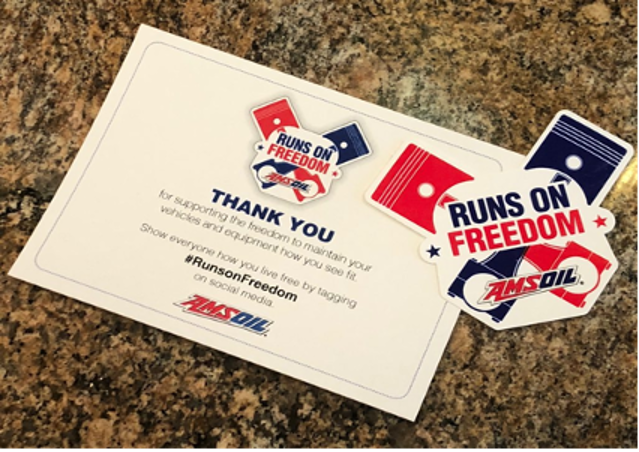 Now we get this question a lot from people: "How do you make a so-called boring industry or boring topic exciting?" My gut reaction is always to say they're not boring topics to the people in that industry. It's important to them.
But Daisy's article talked about motor oil warranties and honestly, I couldn't think, "is anybody actually excited about motor oil warranties?" It feels like something maybe you have to pay attention to. But I love Daisy's story because she took that common problem. She really broke down how they did the research that gave them the insight into their audience to show them what to focus on for the that particular set of people that would get them really excited. And they hit on something, this sort of idea that you have that people care about the freedom to choose what products they use and got people so excited that someone ended up tattooing the slogan of this campaign on their arm.
So that definitely stood out to us because I'd really never heard of a content campaign that led to someone tattooing something from that campaign on their arm before.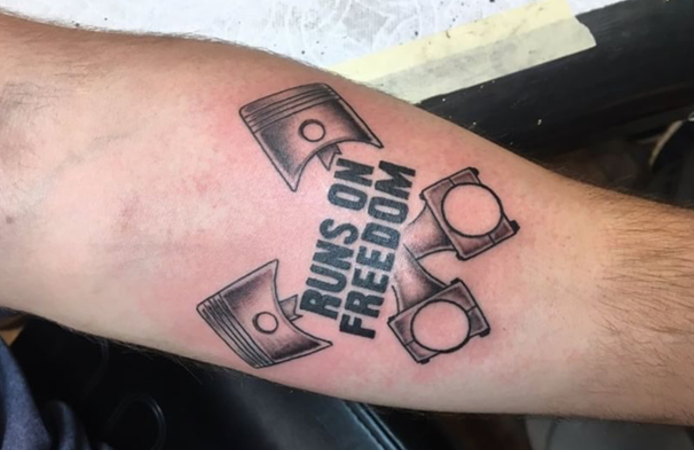 But other things that stood out to me too was another article was uh by a man named Klaus-M. Schremser who submitted a story about how they had taken a look at their blog and said, "okay, we're getting results but they're not the results that would really get our executive team excited. We want to get more out of this blog." So he broke down for us what their goals were, where they felt they were falling short, and the steps they took to fix their blog.
How many of us have heard from our executive teams, "can't we get more out of this blog? Show me what the blog is really doing for us." And Klaus really broke down right from the start, very specifically, we had a problem here we tried these different things, and at the end, showed us real numbers the difference that their approach made. So I just really loved that. It was a great story, well told with examples and specific data.
There's another one that stands out to me too that was about this trend called broetry. I didn't know this had a name, but if you go and read this post by Karina Rampelt on our site, you'll immediately know what she's talking about. It's a specific trend in writing I see it off in an email. I think she mentioned that you see it a lot on LinkedIn. Short, short sentences. Karina does a much better job example giving an example of what this is. You'll recognize it immediately.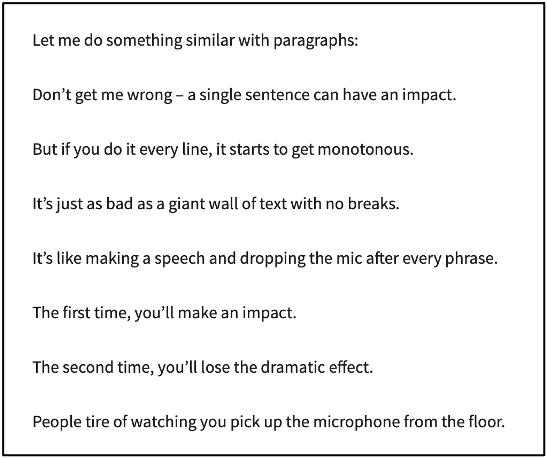 But what we liked about this, it took a point of view. It said, "look, you're seeing this kind of writing all over the place. Is this really the best approach to resonating with your audience? She examined it. She gave examples. She gave another way.
So I think some things to take away from that are tackling problems that are common to content marketers but in a fresh way. Also being very specific, giving examples about what was tried, what you did to improve, etc. And another thing is to not boil the ocean, right? We have plenty of blog posts on almost any topic. So you don't need to write for us to tell content marketers how to do content marketing in general. The whole bulk of our website tells you how to do that. You can get an overview if you just need the beginning to end picture. You can dive deep into each of the steps. But have something different to say and something specific to say about those things. And if you can do that and if you first read our blog guidelines and FAQs, you've got a great chance of being published on the site. You'll definitely stand out to us.
AS: Yes, specific and different.
KM: Exactly, have a unique approach. It doesn't have to be a topic that no one has tackled before. But I would recommend going to our website, checking out the little widget – if you're reading the blog, on the right side of the screen, there's always a widget there that shows you what's trending right now. The last three months of things we've published. What were the most popular articles during that time period?
If you see the topic you're thinking of writing about in that widget, you might want to either wait to submit it to us or make sure that you're talking about it in a way that is substantially different, takes a different point of view, gives different examples, stands out from what we've written.
Because if you think about it, when you submit to our site, it's been around a long time. Much longer than I've worked at Content Marketing Institute. We've had hundreds of people write for us. So you're really competing against not the other people who have submitted, that week or that month or even this year. I don't know if "competing" is the right word, but you're being compared to the body of work that is already on our site. So you know have something new to say.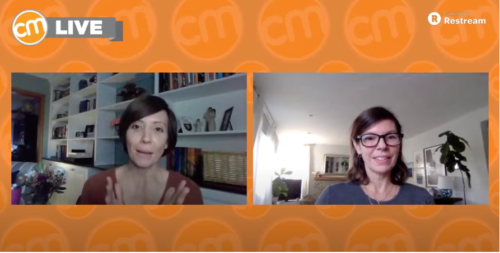 AS: You touched on this, but I don't know if there's anything else you want to add. So conversely, what causes you to immediately reject a submission?
KM: Well, we get a lot of submissions. You'd be surprised how many that are about things that aren't just…there's often a debate in our industry about: Is that really content marketing? Even with Daisy's article, there was discussion on LinkedIn about is a content campaign really content marketing. We could talk about that another time. But we get submissions from people who will send us articles like "The Top 10 Travel Destination" or "Why You Need This in Your Home Gym".
The number one reason that you'll get rejected is if what you're talking about has nothing to do with content marketing. Now, I know we're talking to our own community, so I don't really need to make that point. But if you're curious what gets you automatically rejected, obviously it's that you've sent us a submission that doesn't have anything to do with our audience.
Another problem is given the volume of submissions that we do get, we can't give you a "yes" or "no" based on a pitch. So if you send us an outline, we might be able to give you some feedback on the idea, but even then, we're reluctant to do that because I'd hate to give someone a "it could work" answer and have them go do a lot of work thinking that means they're definitely going to get published. It's almost impossible for us to tell from an outline, unless it's a really good outline, whether the article is really going to do what the sketchy outline says. I don't mean sketchy in terms of disreputable but or questionably reputable – not fleshed out enough.
For that reason, we have a policy that we'll only look at your article if you've given us the full text of it. And I know that means there's a big investment of time on the writers to write a full draft to send to. But we just can't give enough individual attention to people to be able to review a pitch or an outline. So please make sure you do follow the steps in the blogging guidelines and submit a full draft to us.
After that, I think it's the kinds of things we already talked about. If you are writing about something that we've written about very recently, we probably won't be able to accept your article unless it's a dramatically different approach. If you are writing about something, if you're taking on you know a topic that is way too big for a single blog post, if it's a thought essay that doesn't have any prescriptive takeaways, we're probably not going to take your posts.
Again if you read the blogging guidelines, you'll see the kinds of posts that we're after generally help people understand concepts in a new way and feel like they can walk away from the article and apply that to their everyday work. If you're writing about something that might be kind of interesting but:
there's not really a takeaway for content marketers
it doesn't generally fit with our style for our blog
you don't have good sources
you use outdated research
you don't source the statistics that you do cite
you don't give us enough examples for people to be able to take your suggestions and put them into practice to really understand what you mean
those are reasons that you will probably be overlooked. Those are kind of the cardinal errors.
Oh there's one more that's very important. If you work for a software company or even an agency or any kind of vendor, and you've written a blog that's very clearly written to promote a tool that you're doing or an event that you have coming up and that doesn't otherwise have takeaways or real value to the community, that's not in line with our blogging guidelines. So again that probably won't be accepted.
It's fine to mention a project that you've worked on, even if you're working for a vendor company. It's fine to give one example from your own experience, but do give examples from other sources as well.
AS: One question from the audience: how long does a post review take? So someone does submit, how long does it take for you to get back to them?
KM: We should get back to you within two to three weeks. There are probably times in the year – maybe during Content Marketing World or we were recently closed between Christmas and New Year's – where events will make it take a little bit longer. But if you haven't heard from us in three weeks, it's fine to just you know give us a shout and say, "have you had a chance to look?" But do please give us two to three weeks to get back.
AS: I think one thing you've some great tips and advice for writing for our blog. But I think a lot of what you talked about really will apply to just about any place you try to blog. They may have a little bit different standards, but in general, I think a lot of what you've talked about.
I think it's interesting, as I handle the PR for the Content Marketing Institute, and I review people who have written about us or cite our research. One of the biggest pet peeves I see is people writing about us and they use research from like 2013. They start research from 2013. It drives me insane. We do research every year, and I can't fathom that the research from 2013 would be applied to 2021. But people will still use so much outdated research. It drives me nuts.
KM: I was just going to add, that in general, I think the rule of thumb is if your research is older than 18 months, really work hard to see if there's something newer than that. In social media, in SEO, you're probably going to want it to be even newer than that. Any place where things change quickly in 2020, make sure you know anything that happened in 2020, research that was conducted in 2019, asking about 2020, even our in our own research you know we realized the questions we asked in 2019, they're still valid and interesting but 2020 was such a strange year. So yeah I'm just endorsing what you said, Amanda.
Please, if you're going to use statistics in a blog submission, for any site not just ours, take a moment to Google that survey, title, or the group and see how they put out new research. It's not hard to find. It takes five minutes. Just take the report title, substitute the next year, see if you can find it. It really will make your submission stand out. I mean, you'd still need all the other good things but you won't get an automatic reject. Whereas if you send someone a story about SEO that cites something from 2013, they're not going to view you as a credible expert on that topic.
AS: A couple more questions here. Marisa says, "as you look to the year ahead, are there certain topics that you're hoping to build out?"
KM: That's a great question and I'll probably come back to you on that. I really think that any topic is…well anything that is specific to a new way of doing something or an example that you've worked on will be, I think, interesting to us, especially if you can show the lessons that you learned from it are relevant to other content marketers. I think obviously the ones that are always popular – obviously video is going to continue to be popular and anything virtual event-related will be popular. Now of course, we have a fair amount of writing already on many of those topics. So you know, I think you can take a look at what we've published and find a spot for almost any topic. It's a great question. I'm going to do some more thinking about that and come back to you.
AS: Someone going back to the topic of research and data on LinkedIn says, "Timely information is key. Anything older than five months in my space is useless. VC Operations Research and Fixing start-ups that have leveled off."
It's a huge pet peeve of mine, but people really will cite research from 2013 and we do research every year.
Let's see here. Donald was asking what about a length. Are you seeing longer versus shorter articles? Is there a certain length that you expect or look for?
KM:  We don't have a specific length that we're looking for. However, again, if you read our guidelines, you'll see that we like our blog post to be very prescriptive. So we want you to go in depth on the topic. That means if you send us a 600-word blog post, just by the nature of what can you say in 600 words, that's probably not going to be in-depth or prescriptive enough for us.
So we don't have an official length, but I would say if it's shorter than a thousand words, make sure those words count right. That within those thousand words you're giving us a lot of specifics and examples and really supporting. But we're not looking for any specific sort of number where if you write to a thousand words you have a better chance than if you write to
two thousand or three thousand words or vice versa.
Cover the topic in depth according to what we lay out in the blogging guidelines. But I wouldn't worry too much about the actual length of it, but I would say under a thousand words… really question if you're going into an enough detail for someone to really get something out of the post that they can apply to their own work.
AS: Kim walked through a lot of our guidelines, but we do lay it out on our website,
ContentMarketingInstitute.com. Kim and her team do a great job of showing you examples explaining exactly what they look for. So it's all very clear if you are interested in writing for us.
Thank you so much, Kim, for joining us today.
Posted January 12, 2021 in: Event by Monina Wagner
---