The best stories cannot be told without diverse voices and perspectives.
But this isn't an article about why content marketers should care about diversity and inclusion. (If that's what you're looking for, we have one published on the Content Marketing Institute blog.) This is a post on how we can stand united with fellow marketers.
The recent surge of hate crimes against Asians in America has many on the CMI team wondering what we can do to better support our AAPI (Asian American Pacific Islander) colleagues, neighbors, and friends. The answer isn't simple. But here are a few ideas on how we can assist and take action.
Be aware of those around you
This may be the easiest step you can take. Who are you surrounding yourself with? Special thanks to Content Marketing World speaker Christopher Penn for this tip.
Deliver more than words
This is more than about standing in solidarity. As AAPIs continue to fight systemic racism, we can amplify their voices. We can become powerful allies when we produce content addressing hate, racism, and xenophobia rhetoric.
Journalist Sarah Belle Lin has curated a list of ways to support the AAPI community in a time of hate and violence. It includes articles written about the latest wave of anti-Asian violence. You'll also find the names of Asian journalists and activists to follow. (Hat tip to my Informa Connect colleague Susanna Ling.)
Speak up and condemn racism
Hollaback! – in partnership with Asian Americans Advancing Justice – is offering free bystander intervention training so if you see racism and/or harassment, you can feel equipped to intervene safely.
Empower AAPI organizations with your donations
New York Magazine has a list of over 60 organizations you can support. You can also consider connecting with leaders in your local Asian neighborhoods to ask where your money can be of most assistance.
Check in on your AAPI peers
Many Asian Americans are under a lot of distress because of the recent attacks. Send a text or email. Offer to listen. You can also provide them resources from the NAMI website.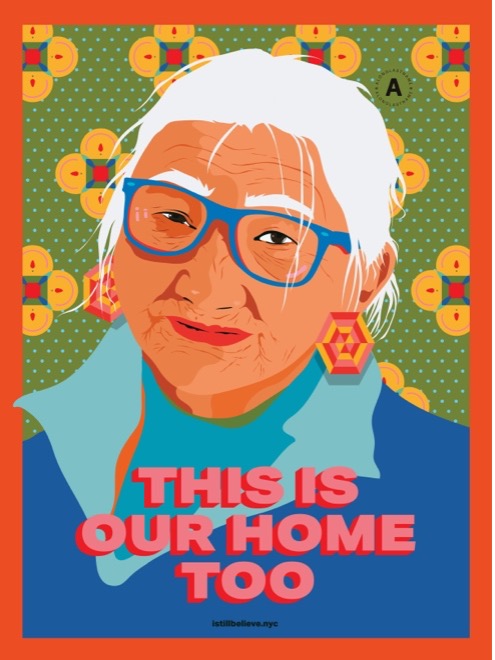 In what other ways can we show up for our Asian community members? Leave us a comment. Let's stand together against racism. Let's look with hope to a more inclusive future.
Posted March 19, 2021 in: Event by Monina Wagner
---