Content Marketing World is part of the Informa Connect Division of Informa PLC
This site is operated by a business or businesses owned by Informa PLC and all copyright resides with them. Informa PLC's registered office is 5 Howick Place, London SW1P 1WG. Registered in England and Wales. Number 3099067.
The Human Economy and Content Marketing: A #CMWorld Chat with Bryan Kramer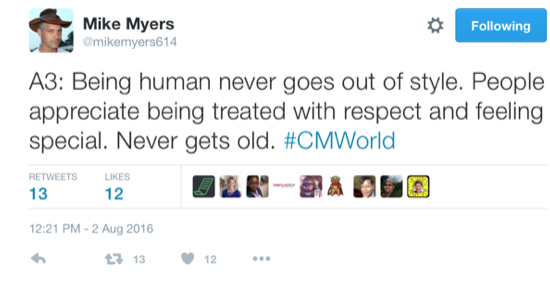 In his book Shareology, Bryan Kramer talks about the importance of human-to-human interactions, sharing, and what motivates us to do so. This applies to marketing and content marketing because these actions can make or break an influencer marketing program. Bryan joined us for our weekly #CMWorld Twitter chat to help us bridge the gap between these concepts. And per usual, our community jumped right in and added their experiences.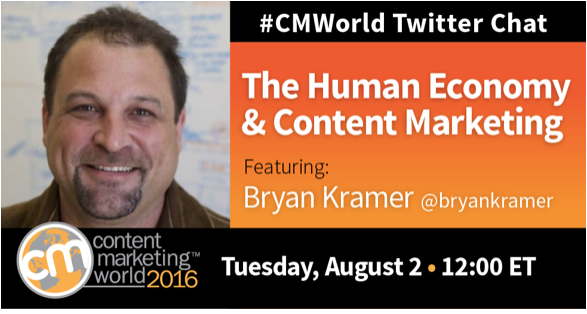 A few highlights of the chat are below. Visit this week's Storify for even more great conversations on this topic.
Our chat participants agree: we share because we want – and need – a connection. Sharing provides this.
Sharing and influencer marketing go hand-in-hand, and brands CAN do this well. But it takes time.
Thank you all for a great chat! We'd love to share even more with you and connect with all of you at Content Marketing World! Only a few weeks away!
See Brian speak more about the art and science of sharing during his session on influencer marketing at Content Marketing World this September, and then stick around for Friday's industry lab on higher education. Use code BLOG100 when you register to save an extra $100.
Posted August 3, 2016 in: Event by Cathy McPhillips
---
UP