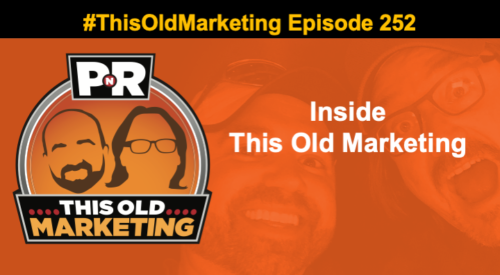 This Old Marketing will never be the same. This episode is taken over by Jay Acunzo. Because why not? It's 2020 after all.
Jay goes inside how PNR is made, including the early days of Joe Pulizzi and Robert Rose's podcast. Learn what made Robert worried about his job (not really) and why Joe is the Tony Romo of podcasting. No, they don't go on a football rant. Promise. And it wouldn't be This Old Marketing without your empirically proven favorite part of the show, Rants and Raves. It's a bit different this episode. Jay calls it a remix.
Joe and Robert give their special thanks to Jay for spending one agonizing hour with This Old Marketing. You can find Jay at 3 Clips with Jay Acunzo, where podcasters take you inside their best work, and Growable Shows, Jay's on-demand course for making better podcasts.
Enjoy the show!
Recorded live December 16, 2020; Length: 1:14:08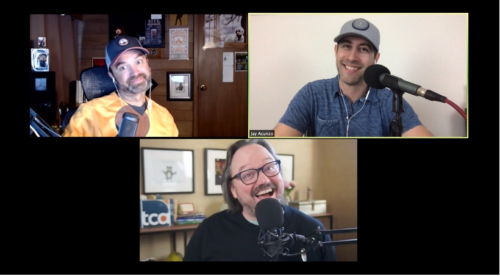 (Photo credit: Jay Acunzo / Twitter)
We wish you a peace-filled and joyful holiday season. Until next time, be safe and healthy!
Subscribe to PNR: This Old Marketing at Apple Podcasts, Google Podcasts, Stitcher, iHeartRadio, Spotify,or wherever you listen to your favorite shows.
Sign up for Joe's Random Newsletter at JoePulizzi.com. His new book, Corona Marketing, is now available. Follow him on Twitter @JoePulizzi.
Look for Robert's newsletter at The Content Advisory. Follow him on Twitter @Robert_Rose.
Posted December 17, 2020 in: Event by Monina Wagner
---