Earlier this year, I asked our community how CMI could do better. No surprise, you told us you wanted more opportunities to learn and grow as a content marketer. We also learned many of you are voracious readers. (In fact, community member Emilie Moreland hosted a book exchange at Content Marketing World last year.)
Based on your notes, tweets, and conversations, I am excited to announce the newly formed #CMWorld Book Club.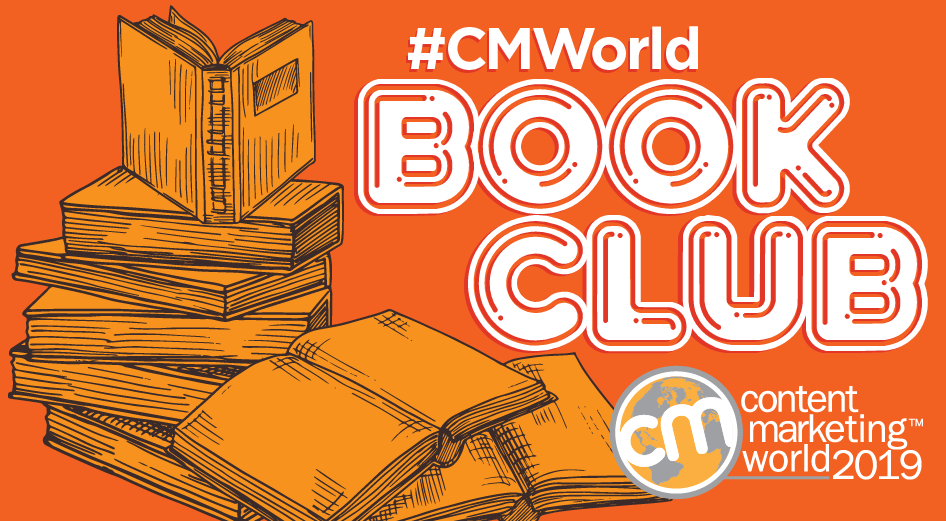 Don't be fooled. It's not just a marketing book club. Yes, we'll seek out books on strategy, writing, and entrepreneurship. But it's also a book club for individuals looking for insightful and inspiring exchanges. Think NYT Best Sellers and classics, works of fiction that can help us discover new and innovative ideas for our content.
Every quarter, we'll share a selection in our Slack group. We have community members located around the world. Slack allows us to connect at a time convenient for you. This gives us a chance to talk about the book, give a global perspective, and hopefully, make friends. We'll invite authors to the discussion too.
Between book club "meetings," tune in for a special video check-in with CMI and a guest host. This quarter, we'll dive deeper into our current read with Ben Rome, Marketing and Communications Manager at AIHA. He'll set us up for our first big discussion.
About our inaugural book selection
The book we'll be reading this summer Marketing to Gen Z: The Rules for Reaching This Vast – and Very Different – Generation of Influencers by Jeff Fromm and Angie Read. Jeff is president of FutureCast and past Content Marketing World speaker. He believes we should put time in learning about Gen Z.
Why Ben chose this book
Ben says:
And we thought pivoting to market to Millennials was difficult? Even as we, as content marketers, stumble through that paradigm shift, there's yet another generation right behind them. And Gen Z (or "Pivotals," as the book defines them) looks to be one of the most driven, self-aware generations we've ever encountered. Even if your market doesn't encompass the next generation, this book is invaluable just for the research, insights, and ideas presented. There's a lot to consider here, if only to see what our world may look like in the next 20 years.
How we'll pick future selections
We won't. This is about you, our community, and what topics you'd like to explore.
If you come across a book you'd like to check out or if you know of a good read, let us know in the comments below. Remember, it doesn't have to be work-related. It can be a work of fiction that will inspire fellow marketers.
How to get started
Follow these steps to join our new book club.
Make sure you are a part of our Slack group.
Subscribe to our #book_club channel. We'll organize here to discuss questions and chat with authors.
Get the book. Order your copy online or pick it up at your local bookstore or library.
Read!
Introduce yourself to Ben, our host. Find him in our Slack group (he's a moderator) and on Twitter.
We'll meet in our Slack channel after Content Marketing World. There's no enrollment. There are no membership fees. We're just looking for enthusiastic marketers who like to read.
If you have questions about the book club, let us know. Now get cracking!
Two things our book club can't offer are a cup of coffee or a glass of wine at our discussions. So, let me buy you a drink of your choice. Let's meet in real life; join us at Content Marketing World. There's still time to register. Use code SM100 to save $100 at sign-up.
Posted June 28, 2019 in: Event by Monina Wagner
---