Statler and Waldorf. Han Solo and Chewie. SpongeBob and Patrick. Kanye and Kanye.
We all have our match. You tackle life together. Their advice is invaluable. Your energy lifts them.
Allow me to introduce you to one of my favorite duos: JK and Buddy.
They are the hosts of The Creative Show, a new livestream about the complex, messy, innovative, and fun world of creativity. The friends met several years ago at Content Marketing World. JK as the event's creative director. Buddy as a speaker. JK spotted Buddy's Batman t-shirt from across the room, and the connection was instantaneous.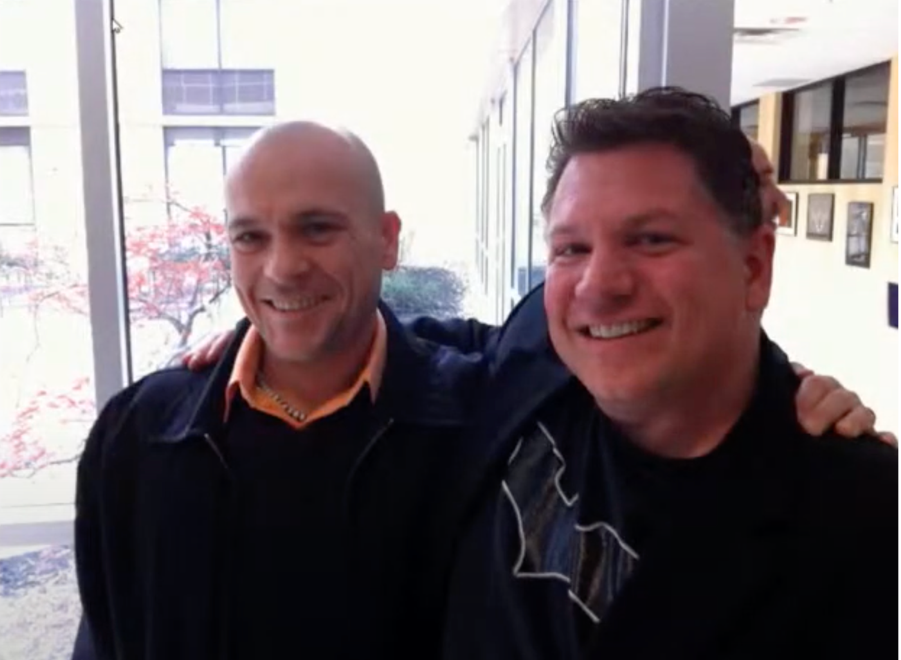 Since then, JK and Buddy have bonded over KISS, superheroes, Star Wars, and more. They have regular conversations, sometimes stretching over two hours long. They bounce ideas off of each other. They collaborate on projects. They write articles together. (A few are listed below.) Now, they're starring in their first live show!
The guys are dishing out real talk about all things creativity and design. They invite you to join the conversation. Literally, JK and Buddy want you to chat with them throughout the show! But they are also here to challenge us and our definitions of creativity.
Buddy asks, "What is creativity? When we think about what creativity is, then we can determine how we use it."
We expect them to answer questions like: Can creativity be trained? Where can you find inspiration? How are creativity and innovation related? What should we know about overcoming creative blocks? How can content marketers and creative teams better work together?
The Creative Show will not only inspire you, but it will entertain you. (I spent time with JK and Buddy and couldn't stop laughing!) You may learn something new too.
Are you ready for it? JK and Buddy will hit the internet the last Friday of every month at 2pm ET. The livestream will be available on CMI's Facebook, LinkedIn and YouTube channels.
Get a feel for what they'll discuss when you read these blog posts.
Have a question for the guys? Want to make a suggestion? Visit our live show page to find out how!
Posted January 29, 2021 in: Event by Monina Wagner
---