Hunger is sometimes hard to see, but it's everywhere. More than 1.2 million people in the Washington D.C. region are food insecure – nearly 1/3 of them are children.
That's why we've selected Capital Area Food Bank (CAFB) as our official nonprofit partner for Content Marketing World 2023.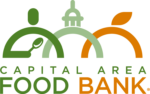 Founded in 1979, CAFB has dedicated itself to a mission of creating more equitable access to food and opportunity through community partnerships. With a commitment to values such as compassion, honesty, and respect, CAFB works with 400+ nonprofit partners across the region to provide more than 50 million meals every year.
We chose to partner with CAFB to not only provide food to those in need, but also to raise awareness that long term solutions to hunger requires more than just immediate meals. By fighting the root causes of hunger – such as poverty, inequality, and lack of access to education – through opportunities like job training programs and healthcare, CAFB addresses the big picture and brings us one step closer to ending the cycle of hunger.
How can you help?
There are a number of ways you can join us in supporting Capital Area Food Bank:
Donate: Make a monetary contribution to CMWorld's donation page here.
Give Feedback: Complete a speaker evaluation at the end of each session you attend. CMI will donate $1 for every evaluation submitted, up to $2,500.
Volunteer: If you live in the DMV, CAFB welcomes volunteer help at their warehouses across the region.