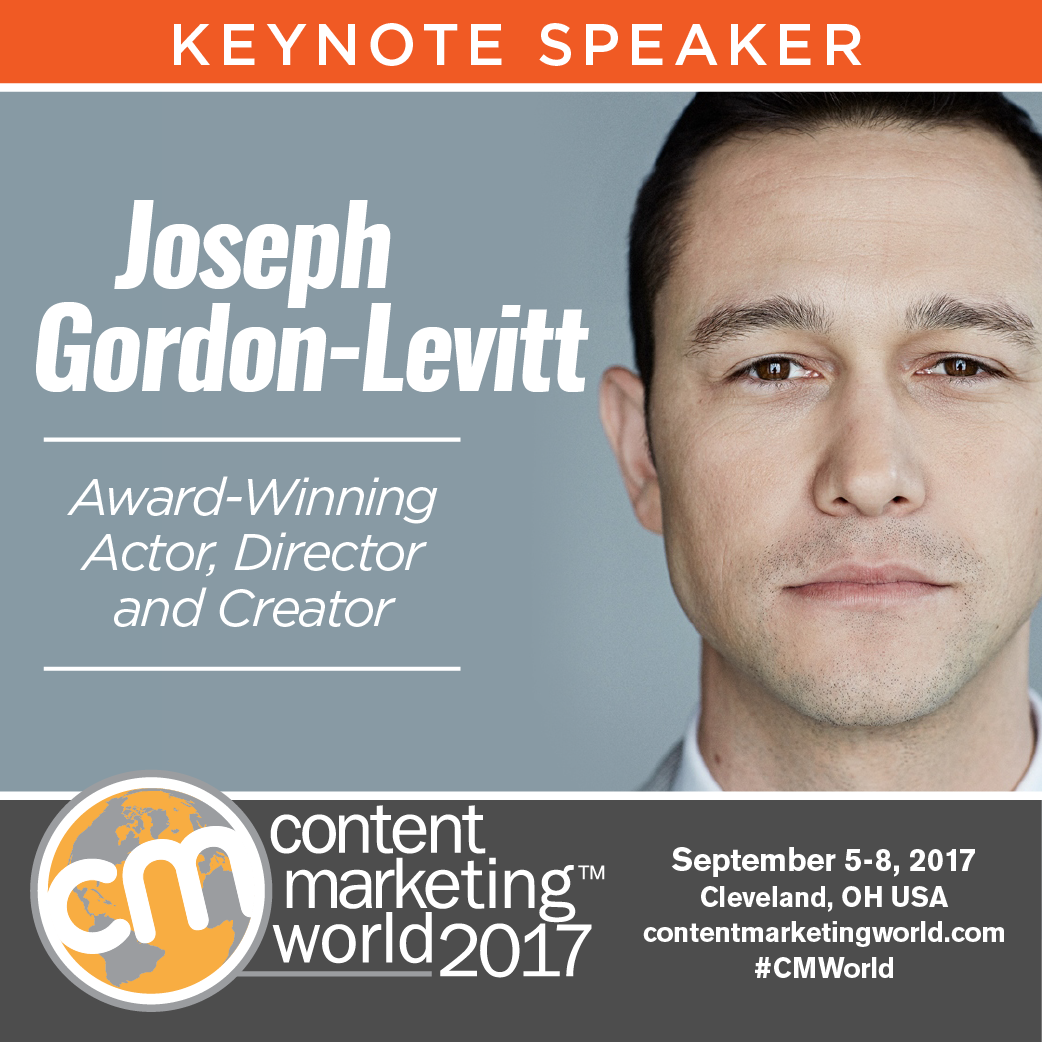 Each year when the Content Marketing World team considers our closing keynote speaker, it's a fun meeting where we'll talk about newsworthy stars, our personal favorites, someone who may be unknown but extremely relevant to our industry, or a pop culture icon.
We are so happy to announce that our closing keynote for Content Marketing World 2017 is Joseph Gordon-Levitt, who is not only newsworthy and a personal favorite, but also someone whose relevance in the content marketing space is beyond compare.
For some of us, we remember Gordon-Levitt's breakout performance as Tommy Solomon in the award-winning television series, 3rd Rock from the Sun, after a couple years in TV commercials and film.
But this was just the beginning of a stellar career that has spanned over two decades and continues: A prolific actor of both film and television, Gordon-Levitt's acting credits include the films, Snowden, The Dark Knight Rises, Lincoln, Looper, Inception and many more.
In 2013, Gordon-Levitt made his screenwriting and directorial debut when he wrote, directed and starred in the film Don Jon. Gordon-Levitt has been nominated for several awards including The Golden Globes and Screen Actors Guild.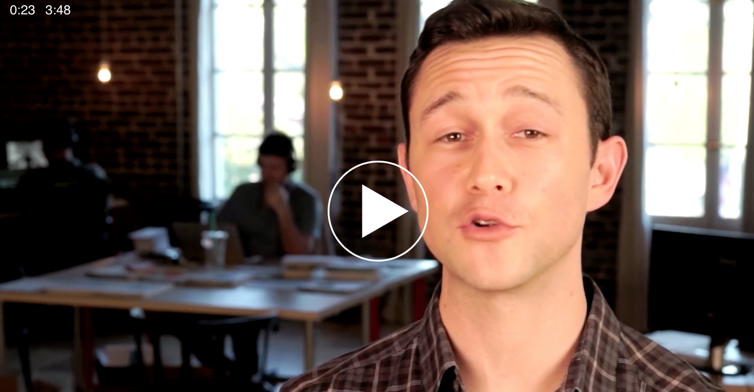 Additionally, Gordon-Levitt founded an online collaborative production company called hitRECord. The collaborative of over 350,000 artists creates and develops art and media collectively. hitRECord has produced music, books, DVDs and short films, and even produces an Emmy-Award winning series, hitRECord on TV which is hosted by Gordon-Levitt.
If you visit the hitRECord ("record" as in converting into permanent form, not "record" as in an album) website, we recommend you watch the opening video from Joe where he discusses the mission. What you'll hear will resonate with our content marketing industry.
"The point here isn't to keep in touch with your friends or follow celebrities or even to showcase something you made on your own. The point here is to make things together," explains Gordon-Levitt.
hitRECord is a production company with a twist: they produce art, media and short films, publish books and put out records, and host an award-winning TV show. But, anyone can come join the community and contribute to those productions. hitRECord is looking for artists and storytellers to create productions.
Aside from the productions, hitRECord also provides a platform for artists to get feedback on their work, for users to curate content, or just to visit and digest the content and meet some cool people.
Gordon-Levitt explains to hitRECord viewers how he monetizes the site, a critical question for content marketers. You'll just have to watch the video above (click on the image to go to his intro video) to see how it all happens.
So how does a child actor-turned-screenwriter-turned-director make the leap to producer via an internet community? We look forward to hearing Gordon-Levitt explain how his passion for creativity and collaboration, how a need for support from artists with other talents aside from his own, led him on his current journey.
Says Joe Pulizzi, ""Besides his depth of talent as an actor, writer and director, it's impressive to see how Joseph Gordon-Levitt has built and grown an incredible community of content creators. He truly believes in the importance of storytelling and collaboration – and has been able to monetize it for this community."
To prep you for his CMWorld keynote, check out Gordon-Levitt's website and YouTube channel, and follow him on Facebook and Twitter.
So what do you say? We can't wait to see you at Content Marketing World 2017. If you haven't registered yet, there's still time to sign up. See you in Cleveland!
Posted August 7, 2017 in: Event by Cathy McPhillips
---