Content Marketing World is part of the Informa Connect Division of Informa PLC
This site is operated by a business or businesses owned by Informa PLC and all copyright resides with them. Informa PLC's registered office is 5 Howick Place, London SW1P 1WG. Registered in England and Wales. Number 3099067.
Latest Research in Content Marketing; A #CMWorld Twitter Chat with Lisa Murton Beets
It's that time of year. We all seem to be planning for 2019. And that usually means taking a look at our content marketing strategies, making adjustments, and maybe even trying something new. Here at CMI, we kick off our strategy meeting by diving into our annual research.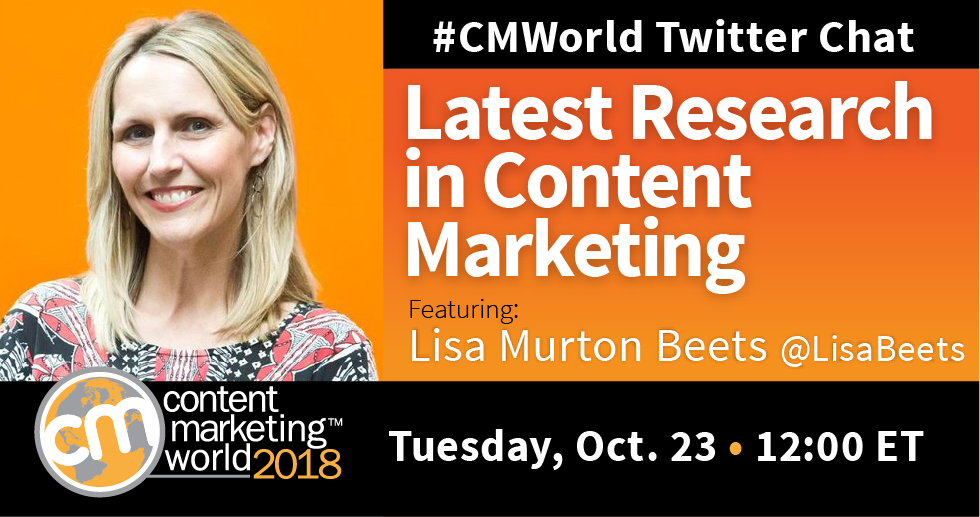 No one knows the data and the findings from our report better than Lisa Murton Beets, CMI's Research Director. That's why we invited her to be a special guest on a recent #CMWorld Twitter chat. Lisa puts together our annual research reports. She does custom reports too. Lisa is definitely deep in the trenches.
We covered a lot of ground in an hour, more than we can put in this blog post. So be sure to check out: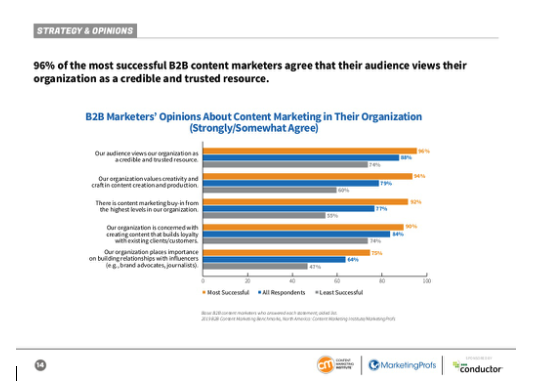 96% of the most successful content marketers agree that their organization have earned their audience's trust. In what ways can we continue to build that credibility?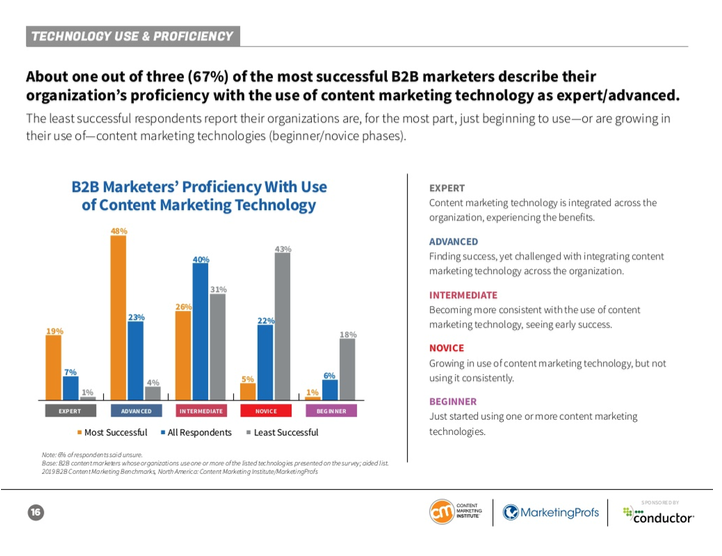 Two-thirds of the most successful marketers describe their organization's proficiency level with using content marketing technologies as expert or advanced. How are you using technology to create better customer experiences?
Thanks to all of our participants for tweeting with us. We can't wait for our next chat!
Be ahead of the trends. Attend ContentTECH Summit in San Diego, April 8-10, 2019. Registration is now open!
Posted October 24, 2018 in: Event by Monina Wagner
---
UP