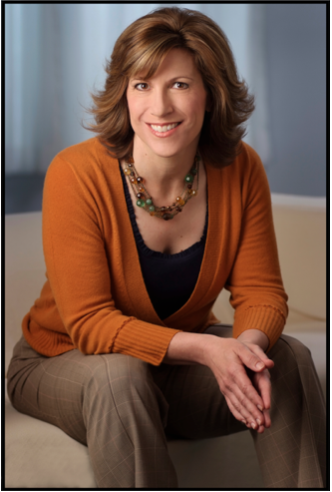 One of the most exciting moments for me at each Content Marketing World is standing by the registration booths and visiting with attendees on the first day of the conference. It's just thrilling seeing thousands of people from our industry pouring into the Cleveland Convention Center for the first time, the sixth time, or anywhere in between. It's invigorating to see new faces and heartwarming to see old friends. But, why should we have to wait until September to get to know some of our attendees? Each week we'll invite you to meet one of our Content Marketing World 2016 attendees.
First up, we have Leah Ingram who many of you know as @suddenlyfrugal on Twitter, where I first met Leah during one of our #CMWorld Twitter chats. We were all quickly drawn to Leah because of her frequent chat visits and great and smart contributions. Leah was also the first person to register for CMWorld 2016, so how fitting she is our first attendee interview! Thanks, Leah, for being so willing to jump in with us!
Leah Ingram
Freelance writer, author and Founder of Suddenly Frugal
Connect with Leah: Facebook, Twitter or LinkedIn
Is 2016 your first trip to Content Marketing World? 
Yes!
What are you hoping to get from CMWorld 2016?
I am hoping to further educate myself on the future of content marketing and make connections with people who might need a writer or editor with my background in money-saving and philanthropic topics and experience with CMS, blogging and editing. I feel like I've gotten so much out of participating in the weekly #CMWorld Twitter chats (I'm @suddenlyfrugal), and I'm looking forward to meeting so many of these folks in person.
How did your career lead you to content marketing? 
I have been a self-employed writer and editor for two decades. Ironically, some of my first assignments were for (what was then known as) custom publishers. I just seemed to have a knack for coming up with the kinds of stories these brands wanted to share with their readers. These brands included airlines, real estate companies and retail establishments.
If you switched careers today, what would you be doing? 
Something related to dogs.
What is your biggest content marketing challenge? 
The biggest challenge with content marketing is when I'm working with the agency that is producing the content, and then the agency loses the contract, the client doesn't renew or the client just kills the project. I have had great luck maintaining years-long relationships with editors at agencies. Thankfully, when one client bails, another always seems to sign up, allowing me to continue working for these awesome editors. I just wish that kind of continuity could happen on the agency side with writers as well. For example, a few years ago, the agency that had the a large insurance account was responsible for managing their major blog. I contributed nearly a dozen stories of people contributing to good causes or doing good things in business. (Many of these good things involved dogs, by the way.) But then the agency lost the account, and I was never able to figure out the new agency or whom I should contact at the new agency to find out about continuing to contribute to the blog.
Where is one place in the world you'd like to visit? Why? 
I have more than one place on my bucket list. The ones that come to mind are Vancouver, Canada, Iceland and Australia. Why? Because they all are supposed to have amazing coastlines, and I love the water. In fact, my husband and I just relocated to the Jersey Shore and live one mile from the beach.
What is one orange item in your life you can't live without?
My orange Lands' End vest. I have had it for more than a dozen years. I first purchased it (and a bright orange harness for my dog) because I used to live in a place where hunting season was big. My house was quasi in the woods, and I never wanted someone to mistake my dog or me for something worth shooting. I also have awesome retro orange Saucony sneakers. Orange is one of my favorite colors, and I'm not just saying that to suck up to the #CMWorld folks. Check out my blog Suddenly Frugal. You'll see that one of the featured colors in my logo is orange. Heck, I'm even wearing an orange sweater in my headshot in the blog's header!
We can't wait to see you in person, Leah! And not only because you love dogs and orange. You'll love Cleveland's coastline, too!
To meet even more of our #CMWorld community in person, register now for Content Marketing World 2016! September will be here before we know it, and take advantage of great prices now! In fact, BLOG100 saves $100 off of current pricing! Questions? Please leave a comment here, or email cathy [at] contentinstitute.com. 
Posted January 12, 2016 in: Event by Cathy McPhillips
---