Content Marketing World is part of the Informa Connect Division of Informa PLC
This site is operated by a business or businesses owned by Informa PLC and all copyright resides with them. Informa PLC's registered office is 5 Howick Place, London SW1P 1WG. Registered in England and Wales. Number 3099067.
LinkedIn Content Strategy: A #CMWorld Twitter Chat with Viveka von Rosen
According to CMI's 2018 research, 97% of B2B marketers use LinkedIn for their content marketing efforts.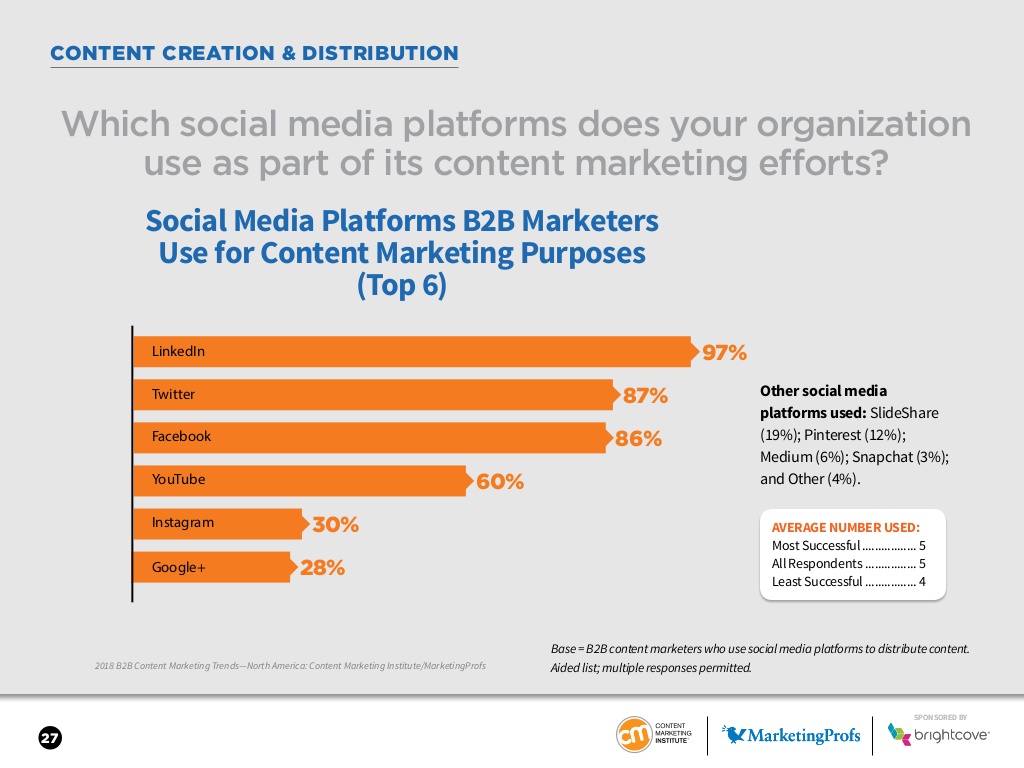 That comes as no surprise to Viveka von Rosen, Chief Visibility Officer and co-founder of Vengreso. Known internationally as the "LinkedIn Expert," Viveka has seen firsthand the power of the social media platform and knows what it takes to build a presence and drive engagement. She joined us on a recent #CMWorld Twitter chat to share her insights and tips.
What follows is a brief look at our discussion. To see more tweets from the chat, check out our Twitter Moment.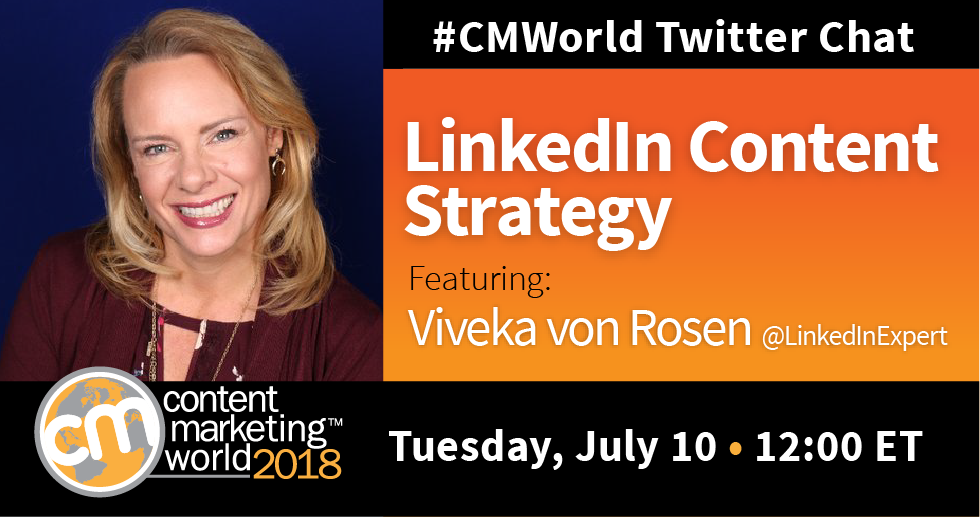 What type of content best connects with audiences on LinkedIn?
Marketing and editorial can produce an abundance of content, not all usable by the sales team. How can LinkedIn provide a platform for increased sales alignment?
Have you made LinkedIn a part of your content marketing strategy? Are you finding success? Let us know in the comments below.
You'll have plenty of content to post on LinkedIn after attending Viveka's session at Content Marketing World. Take $100 off at checkout when you sign up now with discount code SM100.
Posted July 11, 2018 in: Event by Monina Wagner
---
UP