Content Marketing World is part of the Informa Connect Division of Informa PLC
This site is operated by a business or businesses owned by Informa PLC and all copyright resides with them. Informa PLC's registered office is 5 Howick Place, London SW1P 1WG. Registered in England and Wales. Number 3099067.
Avoid These LinkedIn Pet Peeves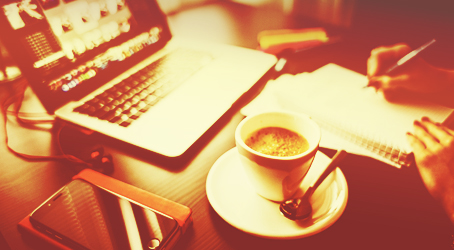 When you return home from a conference, you feel invigorated –  not only by the sessions but the conversations you had with other attendees.
But if you're like me, you can never quite place a name to a face. That's why, rather than collecting business cards, I look to make a connection on LinkedIn. The professional network has become my virtual rolodex.
When I'm on social media, I want to put my best foot forward. And that means engaging in practices that are pleasing to other users. There is no "right" way to participate on LinkedIn. But there are ways that may irritate people so much they regret the connection.
So, I asked members of the Content Marketing Institute LinkedIn Group and the CMWorld Slack channel a straightforward question: What are your biggest pet peeves on LinkedIn?
Not personalizing invitations
"…Using the "canned" invite. You have to personalize the invitation to connect. Most of us don't accept a request from someone we don't know without knowing WHY they want to connect." – Michelle Garrett
"When people try to connect with me, no message, and I can tell that they're just trying to collect contacts to do B2B marketing!" – Sara Witiuk
Or getting too personal
"When someone propositions you for a date via LinkedIn message. Just no." – Emily Sandler
"People treating [LinkedIn] like a dating site." – Shaun Thomas
Awkward photos
"The 'head shots' are sometimes completely inappropriate. Cleavage. Pets. Kids. Significant others. It's not Facebook, it's LinkedIn. Or they have no head shot at all… or a very low quality one." – Michelle Garrett
"Posts where the person puts a glamorous picture of themselves with a business post." – Maureen Jann
"If someone is moderating an IT professionals LinkedIn Group, they should not be wearing a strapless cocktail dress in their profile pic." – Carmen Hill
Being sales-y
"Too many sales pitches." – Alison Diana
"Adding my name to a sales database list without consent." – Brandi Dreiling
"My biggest [pet peeve] is when I receive a connection request from someone I don't know, who I'll accept if we have connections in common, only to be sent a pitch within minutes." – Cathy McPhillips
"I've become very selective in accepting connections [because I've been sent a pitch minutes later], but it still happens all too often." – Susan O'Neill
"People just promoting themselves to get people to send them a connection request…only then to send an auto DM to check out their product or service." – Jason Schemmel
Being overly social
"Emotional- or personal-based posts that should be saved for Facebook." – Jim MacLeod
"Please don't show me your kids/pets/house/vacation pics here. No politics or fundraisers. Let's stay in our social lanes please – plenty of other outlets in place for all that." – Tobias Schremmer
Political conversations
"Vituperative political posts that aren't related to their work." – Melissa Hebert
Odd post formats
"When people rehash stories into double spaced, single lines posts. Hard to read and they're just looking to game the algorithm with bad content." – Jonathan Pogact
Double-spaced 1 sentence paragraph-stories (I know, I know, they apparently work but it bugs me!). – Michael Pratt
"Weird use of all-capitalized keywords in sentences (e.g. HIRED) when posting. I wish people would just tell their stories like humans sometimes." – Lukas Treu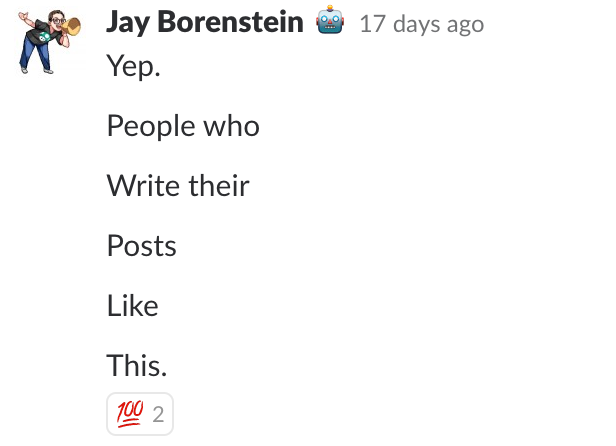 Are you guilty of any of these pet peeves? Or do you have a pet peeve you would add? Let us know in the comments below.
And if our paths crossed at a previous Content Marketing World and you aren't in my rolodex, let's make it happen.
Network with 4,000 peers and fill your virtual rolodex at Content Marketing World. Register by February 28 to secure Super Early Bird pricing. Use code SM100 at checkout for an additional $100 off.
Posted February 27, 2018 in: Event by Monina Wagner
---
UP