Content Marketing World is part of the Informa Connect Division of Informa PLC
This site is operated by a business or businesses owned by Informa PLC and all copyright resides with them. Informa PLC's registered office is 5 Howick Place, London SW1P 1WG. Registered in England and Wales. Number 3099067.
Making Email Work for You: A #CMWorld Chat with Jessica Best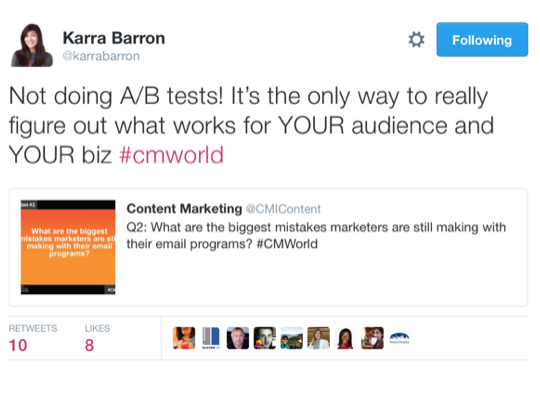 No matter which social channels emerge, email continues to be one of the best ways to build and maintain your audience. Jessica Best, Barkley's director of data-driven marketing, joined our recent #CMWorld Twitter chat to talk all things email.
A few highlights of the chat are below, with some common themes surfacing. Visit this week's Storify for even more great conversations on this topic.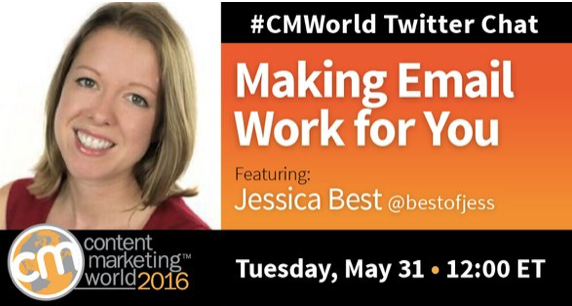 Like any good marketing (especially content marketing), know your audience and have a relationship with them. 
…and like any good email marketing…remember the laws and be compliant!

It was a great chat with many great learnings and reminders. Read the transcript for more tips from Jessica and our community.
See Jessica her speak at Content Marketing World this September when she teaches us 6 Proven Tactics for Rockin' Email Marketing ROI. Use code BLOG100 to save an extra $100 when you register today!
Posted June 1, 2016 in: Event by Cathy McPhillips
---
UP