Content Marketing World is part of the Informa Connect Division of Informa PLC
This site is operated by a business or businesses owned by Informa PLC and all copyright resides with them. Informa PLC's registered office is 5 Howick Place, London SW1P 1WG. Registered in England and Wales. Number 3099067.
Marketing at a Social Distance: #ThisOldMarketing Episode 230
In this special episode of PNR: This Old Marketing Joe and Robert discuss the new reality in front of marketers dealing with COVID-19 and give their take on what we need to be focusing on today.
Recorded live March 13, 2020; Length: 42:56
Notable News
 (05:36) A look at our new reality
(20:18) Joe and Robert discuss about the current opportunities brands have in the wake of the coronavirus
 (25:23) What marketers should plan for the future and the changing landscape of marketing
(34:40) Joe and Robert talk about football (To our regular listeners, it's not what you think.)
(35:07) Your to-do list: What's important and what you'll be up to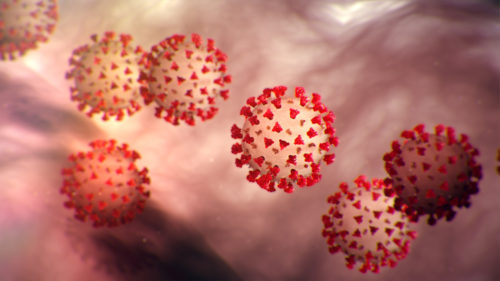 Photo Credit:
CDC
Have some extra time on your hands? Working from home and able to catch up on podcasts? Listen to past episodes of PNR: This Old Marketing at Apple Podcasts, Google Podcasts, Stitcher, iHeartRadio, Spotify, YouTube, or wherever you listen to your favorite podcasts.
Subscribe to Joe Pulizzi's Random Newsletter at JoePulizzi.com. His new thriller is now available at TheWilltoDie.com.
Subscribe to Robert Rose's newsletter at The Content Advisory.
Stay safe and healthy, content marketers.
Feeling overwhelmed in the wake of COVID-19? Beginning Monday, April 16 and continuing all week long, we'll be hosting special #CMWorld Twitter chats to help us adjust to our new norm. We hope you'll join us each day at noon EDT.
Posted March 16, 2020 in: Event by Monina Wagner
---
UP