Content Marketing World is part of the Informa Connect Division of Informa PLC
This site is operated by a business or businesses owned by Informa PLC and all copyright resides with them. Informa PLC's registered office is 5 Howick Place, London SW1P 1WG. Registered in England and Wales. Number 3099067.
Marketing Automation: A #CMWorld Chat with John Hanson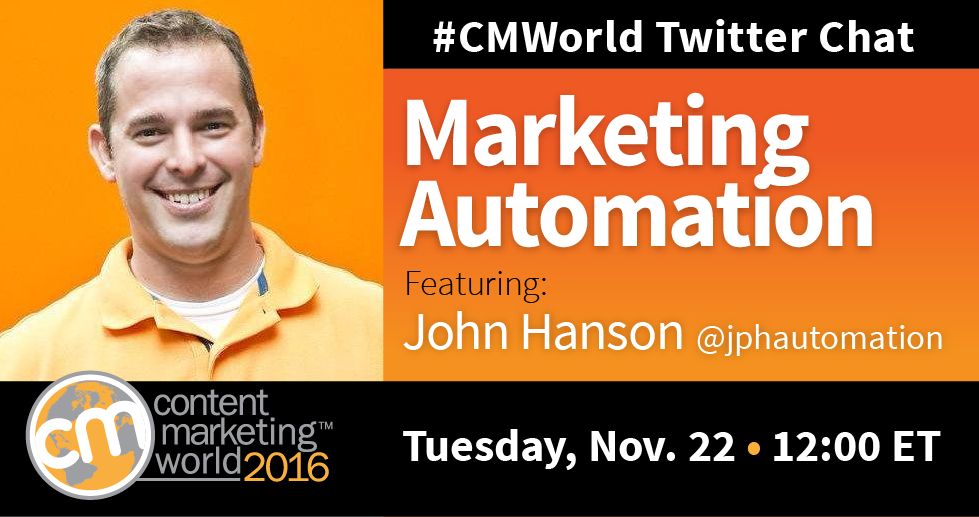 Marketing automation can help your organization as it relates to your content creation programs. But often many of us are using the technology the wrong way. So how can your organization use marketing automation to drive business results?
In this week's #CMWorld Twitter chat, we discussed the benefits and challenges brought about by marketing automation. We were joined by special guest John Hanson, Audience Development Manager at Content Marketing Institute. A few takeaways from the chat are below. Check out our Storify to see more tweets on this topic.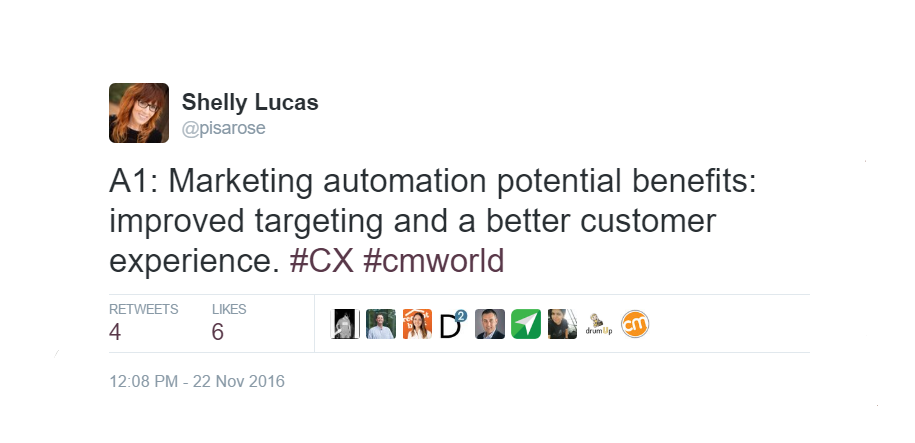 Choose the best provider for your business
It's important to ask the right questions when considering marketing automation tools. This will help you choose one that best aligns with your unique goals.
Beware of challenges
When investing in marketing automation, companies can effectively streamline tasks. But marketing automation can also present several challenges.
What is your experience with marketing automation? Let us know in the comments below.
Want to produce content both humans and machines can understand? Then the Intelligent Content Conference is for you. Register now to secure the lowest rates available.
Posted November 23, 2016 in: Event by Monina Wagner
---
UP