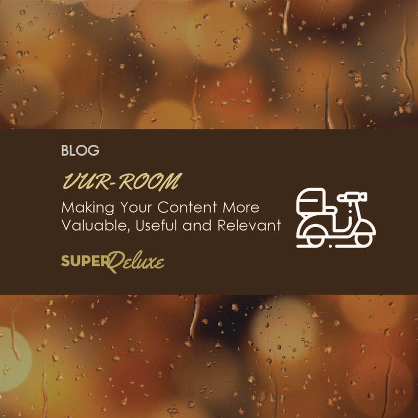 Each week on the Content Marketing World blog, we're going to feature a CMWorld 2020 speaker, one of their blog posts that dives into the topic they'll be covering at CMWorld, and a few additional articles they've written to help you prepare for their session.
Today, we're keeping the series rolling with Maureen Jann, a highly anticipated  speaker on best practices for agency strategy – someone we've turned to many times over the past few years. Enjoy this post from Maureen!
Don't be wasteful in your content marketing efforts: According to a report by CMI, 95% of B2B marketers use content marketing as part of their overall marketing strategy.* Nowadays, content marketing is par for the course. But good content marketing, the stuff that really sticks, can be hard to come by. You know, the type of content that was created to serve a purpose, not written simply because the content calendar prescribed it.
Editor's note: The above report is a 2013 report. Find our 2020 Enterprise report here.
The crazy thing is, B2B companies are spending upwards of $5.2B per year on creating content. Yet nearly $1B of that spend is wasted due to inefficient content marketing processes, according to a study led by Kapost and Gleanster Research. This tells us that content marketing is still a beast to be reckoned with. ​In any given week, we here at SuperDeluxe Marketing create a lot of content on behalf of our customers. We are passionate about creating content that's valuable, useful, and relevant—so much so that we've made it part of its own acronym: VUR-ROOM. You know why? Because great content helps your company take off.
Don't miss Maureen Jann's session,
Content Marketing for Marketing Agencies: Make Your Services Sing
at Content Marketing World 2020, taking place virtually, October 13-16.
SPEAKER100 saves $100
off your registration.
I know, I know, it's really over the top. But it works. That's why we wanted to take our learnings and package them into a guide—as a gesture of solidarity and a way to be useful to fellow marketers. $1B in wasted content marketing efforts makes us want to cry and flip over tables. Our best practices that follow will help you help avoid some of the common content marketing traps (and will keep us out of anger management classes on your behalf).
For all that is good in this world: create customer personas
We love personas. In fact, we love them so much we wrote a three part series about them a while back; you should take a look if you are interested in a deep dive on the topic. But for those who want a "speed dating" version of why we are so passionate    about the topic, we'll give you a quick summary right now.
Customer personas are a way for marketers to make a sketch of their key audiences. Often organizations will have multiple customer personas and will create content to serve each of the different demographics. When we create a piece of content, the first question we ask is: who are we creating this content for? Sometimes our customers already have personas formulated, other times they don't. If they don't, we help them create a profile for each persona, collecting data points and information to figure out who they are and how we can best serve them. Here's an example of some of the information we collect:
Super Deluxe Customer Persona Template
Persona Name: Manager Molly – We like giving our personas a name because that helps bring the profile to life and remind us that we're creating content for real people.
Role Description: What do they do at a company? – We try to describe the job role the persona typically holds. This helps us solve for some specific pain points they might experience in their role.
Industries: What type of company do they work in? – We like to know the industries your persona works in so we can draw examples and data to support the content piece.
Demographic Information: Customer stats – These additional data points add an extra layer of detail to help crystalize the understanding of who we are speaking to. However, it's increasingly clear that classic demographic information is rarely inclusive of larger, more diverse, and more nuanced audiences; buying behaviors are less linked to people's cut-and-dried stats than they are to the values they hold. Regardless, it's still beneficial to have a grasp of the following information:

Age
Gender
Location
Education
Salary range

Pain Points: What business challenges keep them up at night? – What problems does the audience need help solving? What are some of the challenges they are faced with day-to-day?
Influencing factors: Who else helps make this decision? – Whether it's buying a bike for a child or evaluating software for enterprise implementation, it's rare that only one person is in charge of making a decision. Sometimes the influence of others is significant enough that we need to create additional personas to help understand how they impact the decision.
Buying Profile: What do these people buy from you? – This section will be informed by mining whatever sales data you have available, then creating an outline of which products or services the individuals in this profile have historically purchased.
Messaging: This is where we begin filling in examples of ideal messaging for this specific persona. Sometimes we create them, and sometimes they're examples pulled from elsewhere. It's important to pay attention to the specifics of the messaging, like voice/tone, sentence structure, key words and length.
Be tactical: Write to solve a problem
Once you have a persona, you have a better idea of who you're writing for—including the problems they might be up against, which is how you can begin to shape your content. As a marketer, it's your job to create content that can help your persona find solutions to their challenges. Don't bury the problem in paragraphs of fluffy writing. Use graphics, stats and quotations to draw attention to the pain points your content piece is intending to solve.
Start with questions: Pose the problems as questions

Not sure how to manage your team's workflow?
Having trouble with your team meeting deadlines?
Struggling to motivate your staff to deliver on time?

Use data to validate their problem ("See, you're not alone!") and demonstrate that you've done your research. Following are a few (fictitious) examples of how this can be done:

60% of mid-level managers struggle to motivate their staff beyond the 6 month mark
77% of employees under the age of 26 don't respond well to micromanagement
1 in 5 mid-level managers have 2 years of management experience—or less​

Visualize your content

Emphasize the key problems with graphics and call-outs in quotations to draw the reader's attention and establish a connection right off the bat.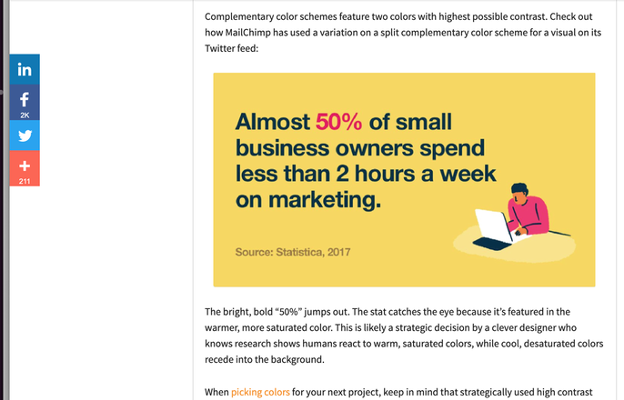 Be upfront: Declare the intent behind your content
According to Hubspot, 43% of people admit to being "skimmers"—meaning nearly half of your audience may not even read the entirety of your content piece. Ouch. Now more than ever, it's imperative to declare the mission statement behind your content upfront. Providing a summary even before the introductory paragraph can help your customers determine just how useful this content piece will be to them:
Summaries are especially helpful for longer-form content such as whitepapers, videos and presentation decks.
Summaries should be anywhere between 4-7 sentences. You can also adapt your summary to double as a meta-description.
Here is our formula for writing spectacular summaries:
[State the problem, which should be the content topic] + [Back it up with data] + [State of the market] + [Affirmation of the protagonist, if there is one] + [Tease how this article can help serve the pain-point]
Want to see it in action? Check this out:
Millennial employees are increasingly hard to retain. Turnover among this generation costs the US economy $30.5 billion annually, yet by 2030 they are projected to make up 75 percent of the workforce. Organizations are scrambling to understand how Millennials live and work in an effort to improve retention and create fulfilling opportunities for their young employees. More than any other generation before them, Millennials are seeking purpose in their role and connection to a greater cause. Read on to understand some of the key drivers behind Millennial retention in the workforce, and how these insights can be applied right in your own organization.
Be smart: Configure your content for search engines
Content marketing and SEO go hand in hand, like peanut butter and jelly. Being thoughtful about content architecture will serve you well when potential customers turn to Google looking for solutions. Here are some of the best practices we adhere to when assessing and planning content architecture:
Topic Search: We use Answer the Public to understand what questions our customers are asking on a given topic. By entering your keywords, Answer the Public will generate a visual map of the common search queries associated with the keyword. Use them as inspiration for your content topics!
Keyword Planning: If you have an AdWords account, you can drill down on your keywords with the Google Keyword Planner. In generating a list of relevant keywords, make sure to use them throughout your content piece without stuffing them between every second word. Google Keyword Planner allows the user to analyze the most common keywords by volume and competition (high, medium or low). These keywords, when used properly, can help your content rank higher in the search engine results pages (SERPs).
User Experience (UX): Beyond SEO, technical optimization can take your content to the next level and get it in front of customers who need it most. Some of the things we look out for are: a strong meta description, concise URL slugs and proofing for any broken links (i.e. the dreaded 404 page). We also recommend implementing the txt file that tells the search engines which pages to crawl. ​
Taking Pride in the Content You Create
Content marketing strategy requires thought, planning and tact. Personas, problem solving, and yes, even robots, are all pieces of the pie that can help your content stand out from the rest. In a world where content saturation is a very real thing, taking care to create valuable, insightful content will serve you and your customers well.
This post originally appeared on Super Deluxe Marketing Blog
Looking for even more from Maureen Jann? Check out these three blog posts that will help you dive deeper into the science of memorable content and prepare you for her CMWorld session:
Register today for Content Marketing World 2020, where you'll hear from Maureen and 150+ other incredible content marketing leaders. Use SPEAKER100 to save $100 off your pass!
Posted July 9, 2020 in: Event by Cathy McPhillips
---