Sometimes I like to make grand declarations, and today I'd like to kick this blog off with one:
Precisely zero people will be shocked by the statement that measuring content's effectiveness is one of marketing's greatest challenges. At the same time, zero people will dispute the critical role of measurement in demonstrating marketing's value to the overall organization.
Understanding the performance of your marketing efforts can feel like trying to measure the airspeed velocity of an unladen swallow (while it's already in flight). Even if you have an idea of how to go about it, you may not be sure that the results tell the story you're trying to communicate.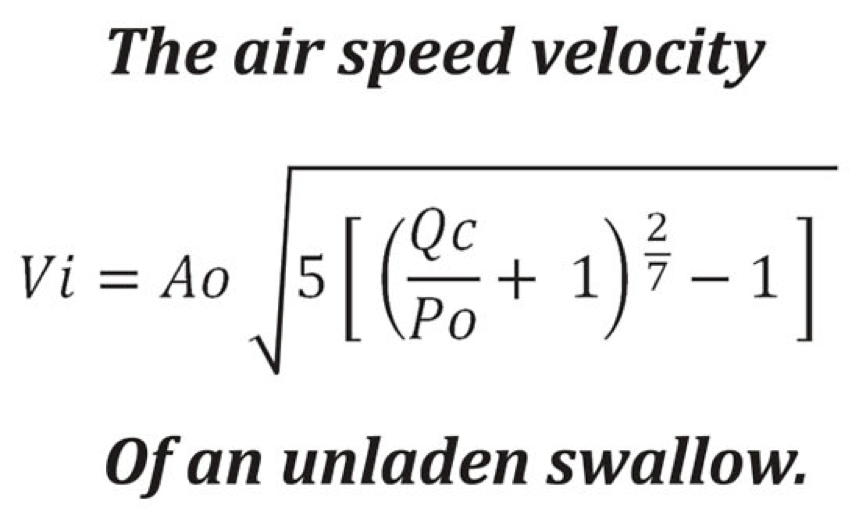 Put another way: we all know that getting up close and personal with your analytics is a ticket to more effective content (I mean, who hasn't pulled topic ideas from site search terms?). But sometimes proving the effectiveness of that content—especially communicating it to leadership and business partners—can be a stumbling block.
As marketers, we're expected to do a lot with very little—so measurement helps us figure out where to spend our precious time (and budget). But demystifying and communicating the opacity of measurement results, on top of the already-packed list of responsibilities that we juggle (create and share the content! Manage the channels! Run the events! Support sales! DO ALL THE THINGS!), can feel like an overwhelming task.
Taming your unruly data
If you're a member of the analytically overwhelmed club, you'd probably welcome some ideas for a fresh approach to your measurement strategy. And I bet you could get those insights… oh, I don't know…  from industry experts at a content-centered conference coming up in Cleveland in September. Or something.
OK, I'm no good at being coy, so let me say this another way. Hey, all you marketers in charge of measuring your content's performance: Content Marketing World is where you need to be! Following are five sessions that will help you crack the code to mastering your metrics and clearly communicating the ROI of your hard work.
Tuesday
AI for Marketing: Specific Applications of Artificial Intelligence and Machine Learning to Enhance Your Marketing Campaigns
Time slot: 1:00 PM – 4:00 PM
Data-driven folks are usually well ahead of the curve when it comes to understanding the value of AI for predictive and conversion analytics—but the gap between understanding and implementing can be tough to cross. In this workshop, Chris Penn (Co-Founder of Trust Insights) will explore the path to becoming an AI-enhanced enterprise, cover the prerequisites for successful AI implementation, and walk you through specific use cases, case studies, and proven processes you can put in place today.
Wednesday
Wednesday presents a small dilemma for our metrics and analytics folks, because two topically-relevant presentations are scheduled during the same time slot. I'm including them both in the list so you can choose between them however you see fit: weigh the pros and cons of each, flip your time turner, consult the runes, or split the difference and spend 45 minutes running between both rooms so you catch a little of each one. (I don't necessarily recommend the last option, but whatever helps you reach 10,000 steps for the day will get no judgment from me.)
Overcoming Content Marketing's Data Dilemma
Time slot: 10:15 AM – 11:00AM
If you find yourself struggling to make sense of the data you've gathered from your content marketing efforts, maybe it's time to rethink how you're looking at that data. Join Convince & Convert's Senior Strategist Zontee Hou and Strategist Anna Hrach as they offer a re-imagined set of content measurement rules—and help realign your view of success by asking the right questions from the start.
How to Analyze Content Performance Using Google Analytics: From Basics to Advanced
Time slot: 10:15 AM – 11:00 AM
It's 2019, which means you likely have analytics set up for all of your content—but is your setup really helping you pinpoint which of your assets are most compelling, or which of your marketing activities are most valuable for your brand? Let Andy Crestodina, Principal and Strategic Director of Orbit Media, help you get the most value from your data in this tactical, actionable session.
No More Best Practices: How Unsiloed Big Data Can Help You Better Predict the Value of Content
Time slot: 3:05 PM – 3:50 PM
Are you trying to tell a cohesive story about your content's performance using fragmented data from multiple sources (think SEO, PPC, and more)? You're not alone. In this session, Seer Interactive founder Wil Reynolds will instruct and walk participants through how to build dashboards in Tableau, Power Bi, and Data Studio, allowing you to combine data sets across silos, helping you guide and prioritize future work.
Thursday
Is Your Content Any Good? Ask Google.
Time slot: 11:20 AM – 12:05 PM
Here's an almost mystical truth about marketing content to wrap your head around: while some good content doesn't rank well in Google, there is increasingly less content that ranks well in Google that isn'tgood. So if you're ranking well, you're doing something right—but do you know how to pinpoint what that is? Join Scott Spjut, Assistant Vice President of Social & Digital Content for Fifth Third Bank, as he shares insights about what's really important when it comes to top-notch SEO—and how that should inform how you prioritize your efforts.
Join us in Cleveland
Whether you're a measurement newb or an analytics mastermind, there's something for everyone to learn at Content Marketing World. See you there, nerds!
Register for Content Marketing World today to secure your place in Cleveland. (Pro tip: use my discount code, JANN19, to get $100 off your registration fee.)
Why wait for September to get to know your content comrades? Start the great conversations now—follow #CMWorld on Twitter to chat with your fellow attendees before the show.
About Maureen Jann
Maureen Jann is a veteran B2B marketer whose career in digital media has grown up with the Internet. A self-described jill-of-all-trades, she enjoys the daily challenges of driving business results in unexpected ways. She is currently the Founder and Managing Director of SuperDeluxe Marketing, a marketing and content agency focused on B2B technology, marketing industry, learning and development as well as startups. Maureen has a Bachelor of Arts from San Jose State University and her side hustles have earned her an MBA from the School of Failed Startups. A frequent guest on podcasts and panels, she is passionate about unusual shoes, crafts, and delicious cocktails. In her carefully-guarded free time, Maureen loves exploring the beautiful Pacific Northwest with her daughter and husband.
Posted July 23, 2019 in: Event by Cathy McPhillips
---