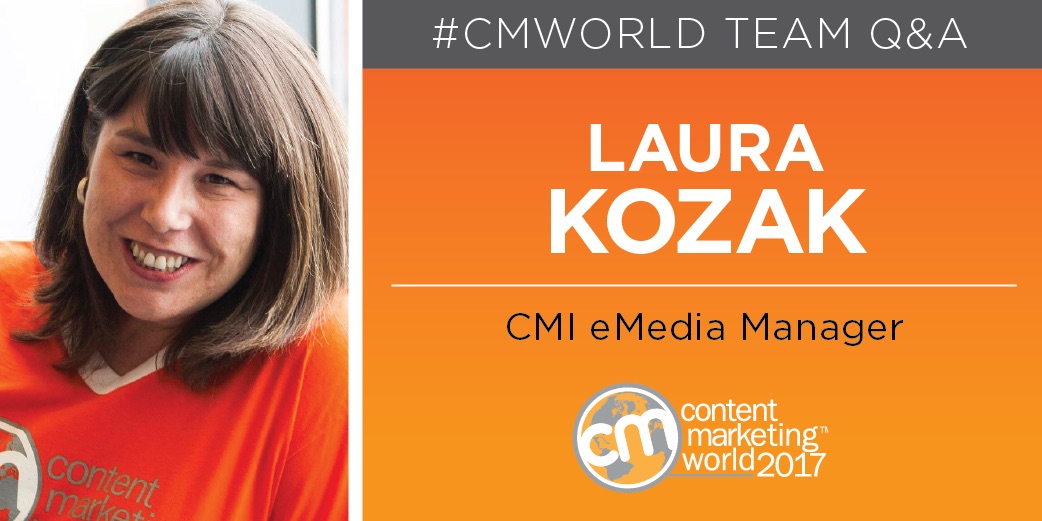 Who is that person at your company that knows everything about everything, that gives you that reality check on why your brilliant idea hasn't been thought of before (it has, and here's 10 reasons why we can't do that right now)…or takes your idea and helps execute it better than you ever could have expected? That person at CMI is Laura Kozak, one of the longest-running CMI team members. CMI wouldn't be the same without Laura's experience and knowledge, as well as her down to earth, approachable personality. And, she's pretty fun to spend time with too!
Explain your role at CMI. What kinds of things do you do on a day-to-day basis?
I'm the Girl Friday of CMI. I started out as an administrative assistant which morphed into my current role of eMedia Manager. I manage most aspects of the day-to-day maintenance of all our website properties. I also am in charge of implementing the online sponsor campaigns along with helping in operations as needed.
What makes you the most excited about work each day?
Usually that there is always something new that I learn, whether it is a trick for the website or some advice received from one of our blog posts, I feel like I am always growing and I love that!
What is your background, and how did it lead you into content marketing?
I used to work for a trade-show display manufacturer so I had been in the event/conference space since the 90s. After I became a Mom though, I decided to stay home with the kids for a while. When my youngest was getting ready to start Kindergarten, my friend Pam Kozelka reached out and asked if I wanted to help out with CMI and I was thrilled to jump on board. What a fun, exciting journey and experience it has been!
What kind of people do you want to connect with more?
Connecting with first-time attendees is always fun, they are just so in awe and I like to be able to fill them in on all the things they shouldn't miss while they are here at the conference. Plus I am a bit of an introvert so when I see someone who looks uncomfortable or unsure I tend to seek them out b/c I know how hard that is, as I feel that way myself at most networking events. I also would also love to connect with more of the UBM events team, while I love working remotely and the flexibility that brings, you sometimes feel a bit disconnected from your fellow employees.
If you had a personal mission statement, what would it be?
Just to smile, help others as much as you can, and live life as full as possible surrounded by your family and friends. I am pretty simple that way!
Besides content marketing, what other niche could you write about?
I am not a writer by any means, but I am a mean proofreader! I could probably write all about being the mom to three wild and crazy boys I adore and all the shenanigans that goes along with it!
What's the last good book you've read?
A Man Called Ove by Fredrik Backman, we read it for book club and I just couldn't put it down. I loved all the characters and their foibles. It really was one of my most recent favorites.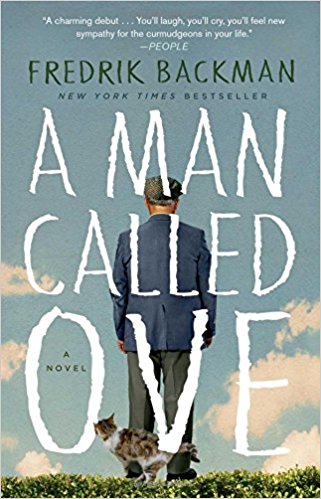 What's something you'll always find in your refrigerator or pantry?
Unsweetened Iced Tea
What's something else you'd like our community to know about you? 
Besides being a Harry Potter geek, I love all things dance. I grew up training in classical ballet, tap and jazz and continued all the way through high school. I even went back and danced at my old studio after my first child was born for some exercise.  I love going to the ballet or any Broadway show, and So You Think You Can Dance is must-see TV for me!
Thanks for taking time to do this, Laura! We know your introverted side was a little skeptical doing this for us. And thanks for all you do for our team.
Interested to learn more about Laura and the rest of the CMI crew? Join us at Content Marketing World this September in Cleveland! It's going to be a blast, and we'd love for you to be part of it. When you register, use code TEAM100 to save an additional $100 off of our summer rates – which go away July 21, 2017!
Posted July 14, 2017 in: News by Cathy McPhillips
---