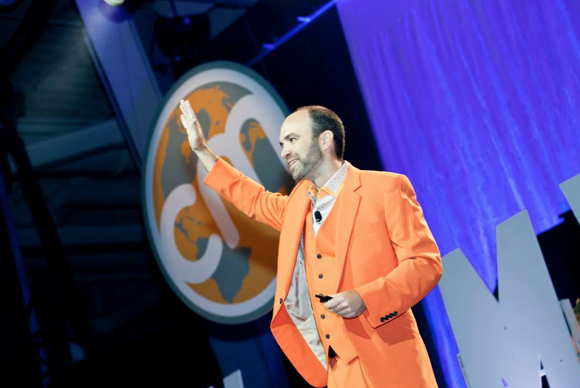 May 31 is an important day for us. One, we're now officially under 100 days (99 if you're counting) until Content Marketing World 2016. And two, our early bird pricing goes away TODAY. At 11:59pm EDT, these rates will finished, done, gone, kaput. We just wanted to make sure to remind you after the holiday weekend here in the U.S.
Our combination for success for the previous five years has been this:
Industry Thought Leaders
+
Fortune 5000 Brand Practitioners
+ 
Abundant Networking Time with 4,000 members of our amazing community
+
YOU
Whether you're a first-timer or a six-timer, our attendees make the event what it is, and it's so important to us that you're there. Why should you also feel this way?
As you may know, I manage the agenda myself each year, and it's critical to me that every returning speaker had at least a 4 rating (out of 5), and that every new speaker – and old for that matter – brings a presentation with new ideas, REAL stories and examples, and ways for our attendees can go back to their companies and act and improve immediately.
Bottom line, we want to save you money NOW at registration, and save you money over the next 12 months with better ways to build and implement a content marketing strategy, attract and retain your audience, and grow your business. Our industry constantly evolves, grows and improves, which is why it's so important we have our orange pow wow in Cleveland every year.
Join us. I promise a strong return on your attendance! What else do you need from me today to make this happen? Please let me know. Don't forget – at midnight EDT, rates go up.
As an added bonus, don't forget that BLOG100 saves $100 off of the early bird rates. So, now is the best time for these great prices. Register today.
Posted May 31, 2016 in: Event by Cathy McPhillips
---