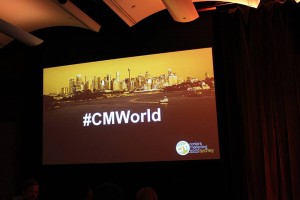 Content Marketing World is a little over five months away. Though you may feel that there's plenty of time between now and then, the truth is, people who wait until the last minute tend to miss out.  There's a lot to do between now and early September. There are flights to book, people to meet, and plans to make. If you want to experience any conference the right way, it means taking advantage of some opportunities well in advance.
Take advantage of early bird pricing
The earlier you book a flight can make a significant difference in the price than if you booked a couple of weeks or even a month in advance. It's also important to book hotel rooms in advance because special conference pricing ends in August. Moreover, if you don't book your hotel room early enough, there is a chance no rooms will be available at the last minute and you may have to settle for a hotel that's not as close to the convention center. Finally, you'll definitely not want to miss out on early bird conference pricing. Current pricing ends May 31, and you certainly don't want to miss out on those savings.
Make appointments with people you want to meet
Networking opportunities abound at Content Marketing World, and all the people there are people you have at least one thing in common. Take some time to learn who is attending CMWorld, either as a speaker, exhibitor, sponsor, or attendee. Think about ways you can help each other. Busier people, or those who are more or less "famous" in our industries find that their dance card gets filled early. So if you're looking to interview or plan a business meeting,  do so well ahead of time.
Plan your schedule ahead of time
You don't have to plan your calendar months ahead of time, but this isn't something you should do at the last minute, either. Take some time to think about which educational sessions to attend.  When you're at the Convention Center, surrounded by thousands of people, chatting and having a good time, it's probably not the right time to really dig into the schedule. Do so ahead of time so you can plan to attend the sessions and networking events that are right for you.
Start networking now
Speaking of networking, what are you waiting for? The Content Marketing World community is meeting every Tuesday at 12pm Eastern for a Twitter chat. Each chat features a topic of interest to content marketers and your thoughts and opinions are welcome and encouraged. Chat participants are also CMWorld attendees, so if you get to know them now, you won't be a stranger later. In fact, you can take chats a step further by continuing the conversation on your own with the people whose tweets resonated with you the most.
Allow some leeway
When you're making plans and writing items into your calendar, leave some wiggle room. You'll find there's so much going on at Content Marketing World that sometimes you'll have to miss a session. Don't let that upset you, though. With Content Marketing World's Virtual Pass, you'll be able to catch up on all the sessions you missed.
You'll also want to leave time to walk to meetings, tour Cleveland, and have dinner or drinks with old and new friends. No worries. Sessions start on time, but that doesn't mean you can't have some flexibility.
Spontaneity is fun, but there are times when it's good to plan ahead. Take some time in advance to learn about what Content Marketing World has to offer, and meet members of the CMWorld community. You'll find it takes your conference experience up to a whole new level.
Posted April 24, 2014 in: Event by deborahng
---