This is part two of a two-part series on the top speakers at Content Marketing World 2015. Last Friday, we ran part 1, a "Top 10 Male Speakers" list. 
From all over the globe, some of the best and brightest marketers in the world take the stage in Cleveland each September. Our list of the Top 10 female speakers at Content Marketing World 2015 who will also be returning to Content Marketing World 2016 includes many names you know – and some of my favorite women in the industry!
Take a look at these highly-rated speakers at CMWorld 2015:
Ann Handley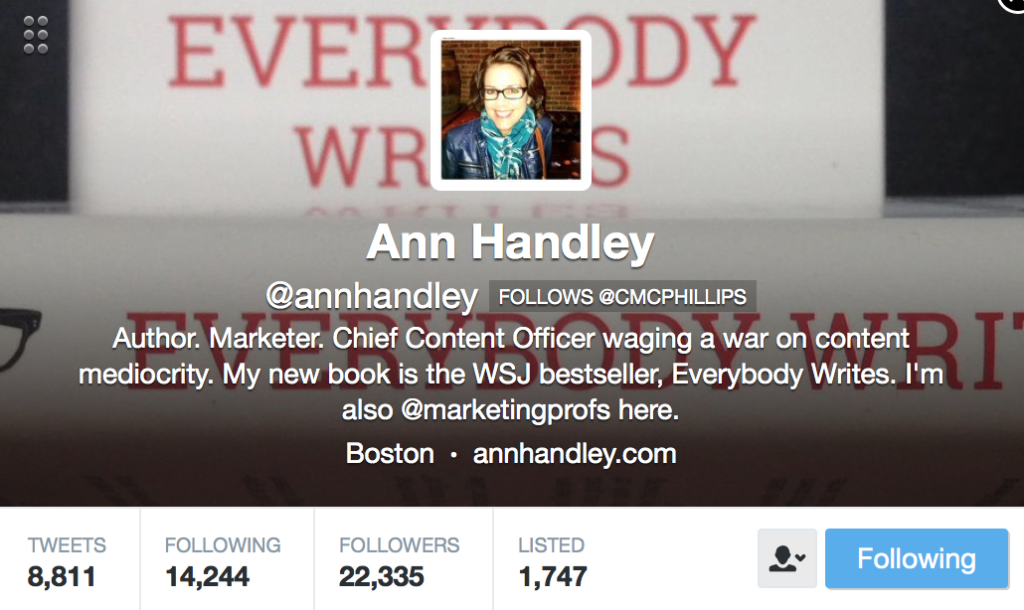 Known for being the world's first Chief Content Officer, Ann Handley of MarketingProfs is consistently a top speaker at Content Marketing World (and likely every other event in which she speaks!). Ann's passion is writing, and speaking about good writing. And honestly, anything she writes is amazing. Whether about her kids, her little house, her sweet dog, or obviously about content marketing, Ann just wants us to do better writing, create better content, and be happier doing it…and she's working hard to make that a reality for us all.
Follow Ann:
Twitter
MarketingProfs website
Follow Ann on Instagram
Purchase Everybody Writes
Carla Johnson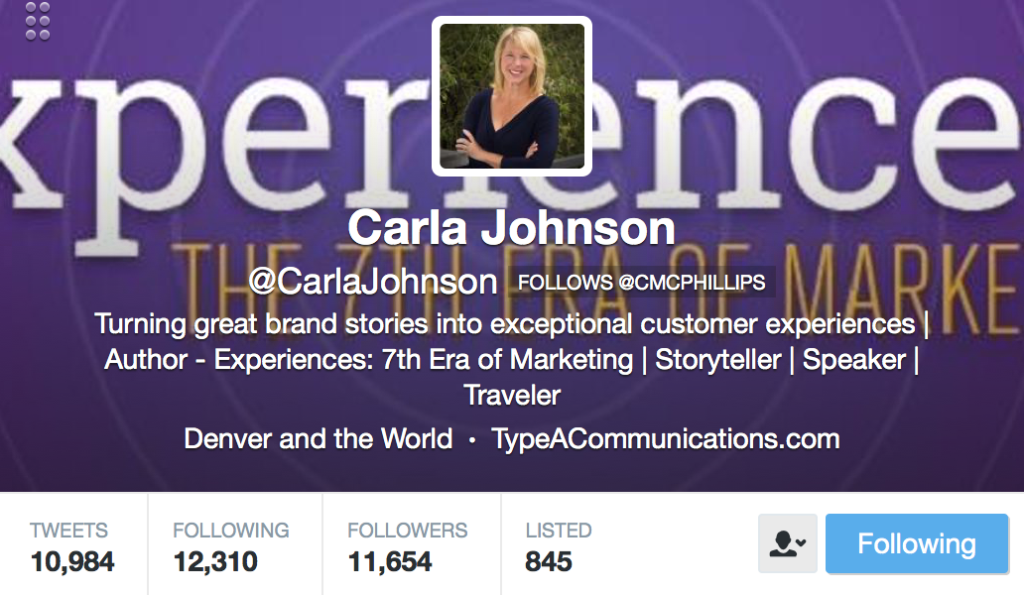 She's the Principal at Type A Communications, the VP of Thought Leadership for the BMA, an instructor for Content Marketing University, and co-author of Experiences: The 7th Era of Marketing. And despite all of this, along with everything else going on, she's always one of the first people that will spend time with you at an event and offer any help that she can.
Follow Carla:
Twitter
Type A Communications website
Subscribe to Carla's blog
Purchase Experiences: The 7th Era of Marketing
Adele Revella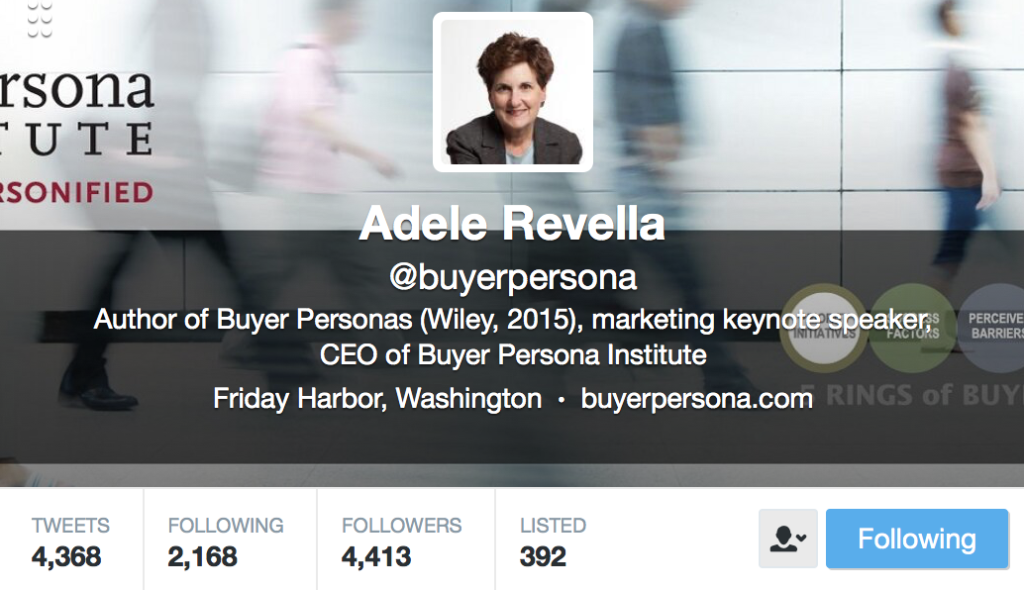 If you hear the words buyer personas, you'll usually hear Adele Revella's name somewhere in that conversation. Adele, founder of the Buyer Persona Institute, knows how critical personas are to content marketers. Buyer personas tell us what prospective customers are thinking and doing as they weigh their options, and Adele is spreading her message and knowledge – thankfully at CMWorld 2016!
Follow Adele:
Twitter
Buyer Persona website
Subscribe to Adele's blog
Buy the book Buyer Personas
Ardath Albee
Ardath has become a fixture at CMI events – Content Marketing World, Intelligent Content Conference, Content Marketing University, and much more. The CEO of Marketing Interactions, Ardath masterfully teaches scalable strategies, demand generation and the buying process to more effectively practice content marketing. You'll leave her sessions smarter and ready to create the most amazing processes and map out your customers' journeys.
Follow Ardath:
Twitter
Marketing Interactions website
Subscribe to Ardath's blog
Buy Digital Relevance
Gini Dietrich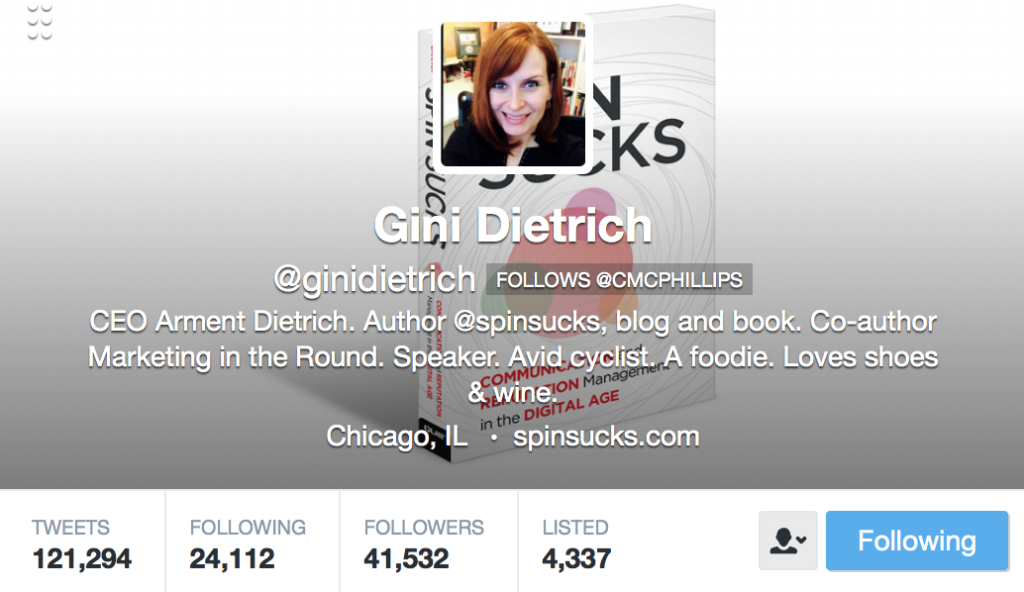 Gini is the founder and CEO of Arment Dietrich, a digital marketing communications firm based in Chicago, and a popular speaker for events large and small. She's also an avid and unapologetic advocate for strong communication leading to a good and trustworthy reputation – speaking and writing on the topic regularly. She's also one of the best communicators online to her community and customers, truly practicing all she preaches.
Follow Gini:
Twitter
Spin Sucks website
Watch the Spin Sucks Inquisitions on YouTube
Buy Spin Sucks
Pam Didner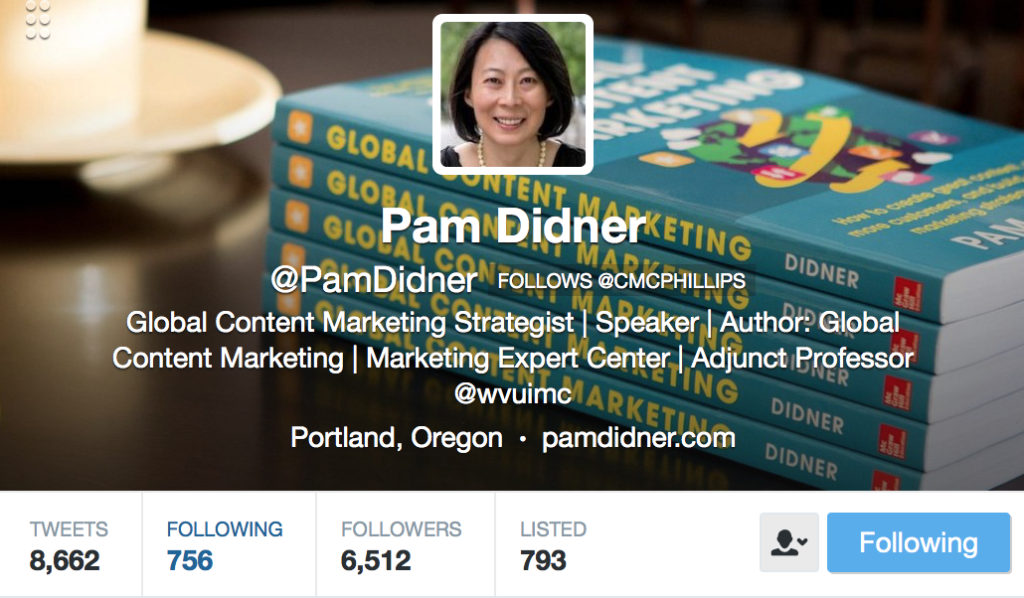 Add "global" before any business practice, and it suddenly becomes more daunting. Content marketing is no different. How do you manage translation, localization, scale, global strategy and so much more? Following her work in the trenches at Intel leading the global content team, Pam Didner wrote the book – literally – on global content marketing.
Follow Pam:
Twitter
Visit Global Content Marketing
Subscribe to her blog
Buy Global Content Marketing
Amanda Todorovich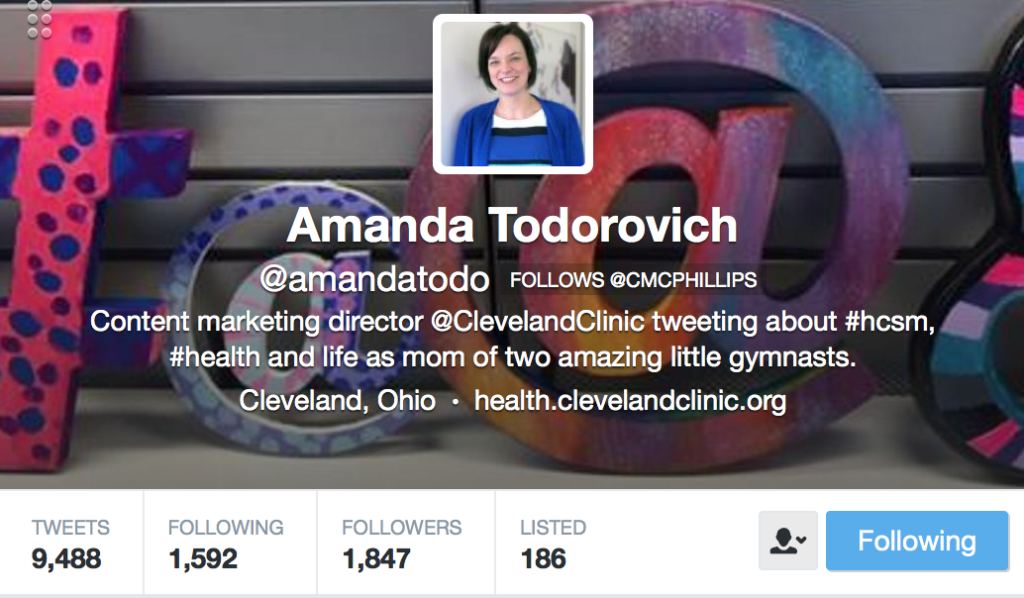 The Cleveland Clinic is known for more than just its world-renowned healthcare. It's one of the best examples of epic content marketing around – and one that all of us at CMI turn to for best-in-class content marketing. Heading up the small but mighty content team at the Clinic, Amanda is one of the best speakers around to talk about content marketing in a highly regulated industry.
Follow Amanda:
Twitter
Read the Health Hub
Read more about Amanda on the CMI blog
Jessica Best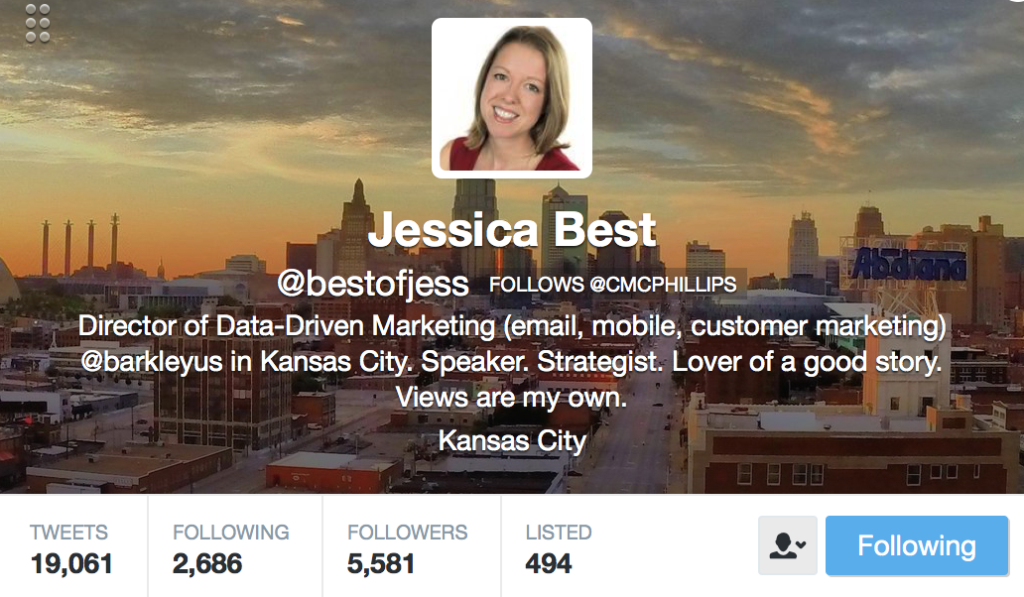 Email is dead. Right? No way. Jessica Best will tell you we're just getting started. The Director of Data-Driven Marketing at Barkley, Jessica wants to make email, mobile and automation more customer-centric through data. Jessica has tangible examples and step-by-step ideas on ways you can improve your email marketing.
Follow Jessica:
Twitter
Visit the Barkley website
See the 7-Minute Email Workout, inspired by an interview with Jessica
Ahava Leibtag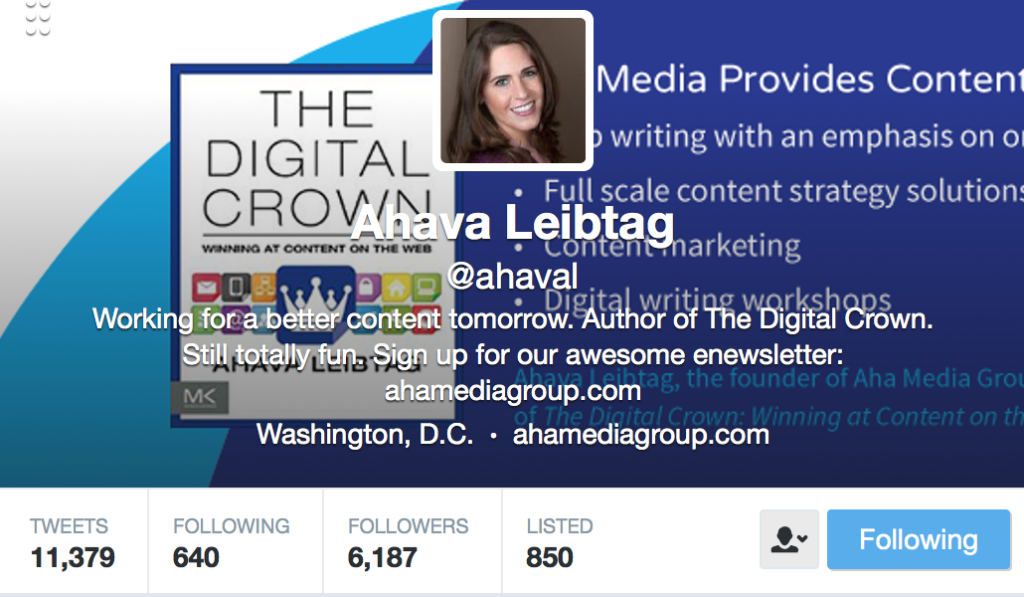 Ahava, a leading content expert, tackles many of the industries where content marketers may struggle – healthcare and higher ed, among others. With the ability to write epic content and also the ability to think strategically about the scalability and agility of that content, here's your gentle nudge to move her session high on your wish list for Content Marketing World 2016.
Follow Ahava:
Twitter
Visit the Aha Media Group website
Subscribe to her blog
Buy The Digital Crown
Ann Rockley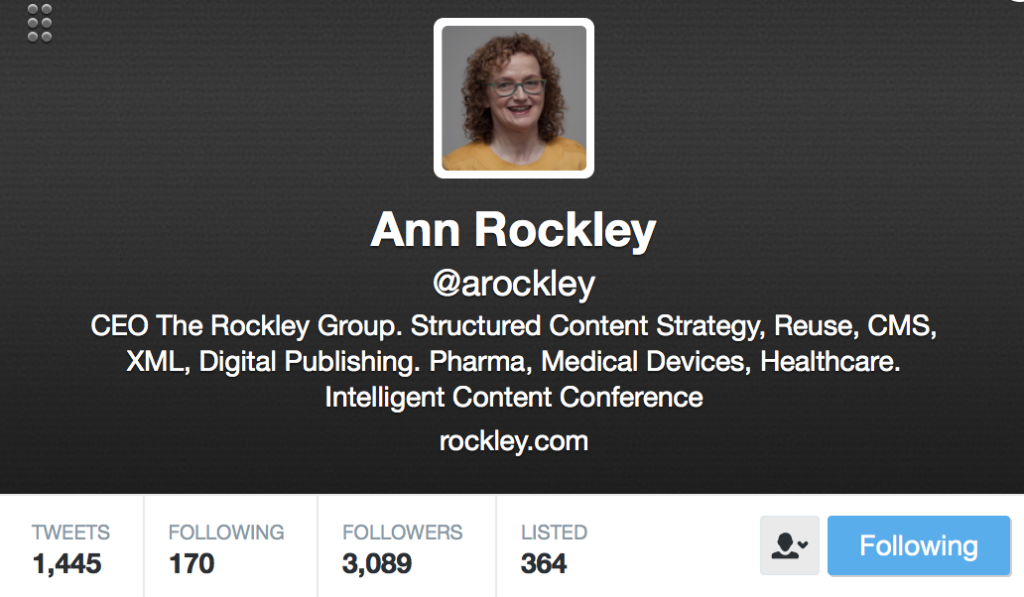 When Joe Pulizzi purchased the Intelligent Content Conference in 2014, Joe knew Ann held the key to the future of content strategy and intelligent content. With content marketing continuing to be created in such large volumes, intelligent content is here to save the day by not only making our content marketing more efficient, but more useful, better structured and semantically rich.
Follow Ann:
Twitter
Visit the Rockley Group website
Buy Managing Enterprise Content
Hear from all of these fine speakers – and many more! – at Content Marketing World 2016. Registration is now open, with early bird rates ending on 5/31/16. In addition, use code BLOG100 to save $100 when you register today!
Posted May 6, 2016 in: Event by Cathy McPhillips
---