We love a good Twitter chat.
Content Marketing Institute VP of Marketing Cathy McPhillips started the #CMWorld chat in 2013. Her goal: Connect conference speakers with attendees. What started as an experiment ended up being one of our team's favorite ways to interact with our community.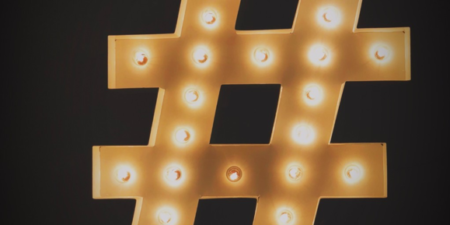 In our industry, we rely on each other to learn, collaborate, and commiserate. Dozens of Twitter chats exist, covering a variety of marketing-related topics. They offer us the opportunity to meet professionals from around the globe. The insights given provide real, usable solutions for content marketers.
If you're looking for a stimulating conversation, add these chats to your calendar. The list is organized by day, chat time, hashtag, and host name.
We are so grateful for our community, who have tweeted with us for the last six years. Many thanks to them for sharing their knowledge (and for the following chat recommendations)!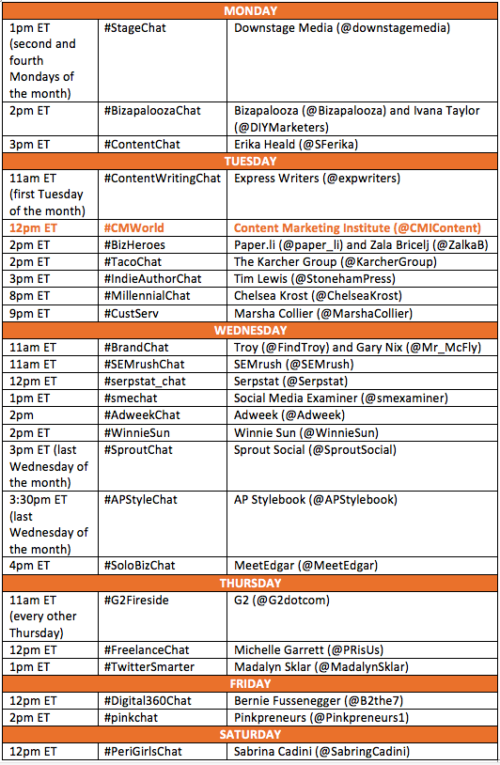 We hope you will jump in on a future Twitter chat. We meet every Tuesday at noon. Just follow the #CMWorld hashtag. You can find a list of upcoming topics and guests here.
Do you have a favorite Twitter chat? Is our list missing any? Tell us in the comments below.
Writer's note: This post was updated in November 2019. New chats are constantly being introduced. In order to keep the list current and accurate, feel free to tweet us with additions or changes. We'll manage it as best as we can.
Twitter chats move fast. Technology moves faster. Continue your online learnings and conversations in real life when you attend ContentTECH Summit. You'll want to snag your ticket before our Best Rate pricing expire. Book now and save up to $600 now!
Posted November 26, 2019 in: Event by Monina Wagner
---