Content Marketing World is part of the Informa Connect Division of Informa PLC
This site is operated by a business or businesses owned by Informa PLC and all copyright resides with them. Informa PLC's registered office is 5 Howick Place, London SW1P 1WG. Registered in England and Wales. Number 3099067.
Professional Development: A #CMWorld Twitter Chat with Margaret Magnarelli
It's no secret content marketing is evolving at a rapid pace. Status quo is no longer an option. You must stay on top of your game.
Yes, there are fundamentals marketers should grasp. But the changes in strategy, creation, and measurement make it clear you cannot allow your career to stagnate. You need a competitive advantage.
Whether you are in the mature stage of your career or just starting, professional development is critical.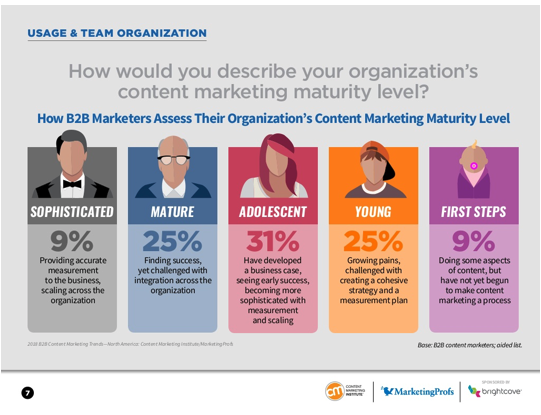 That's why we invited Margaret Magnarelli to be a special guest on the #CMWorld Twitter chat. Margaret is Vice President of Marketing at Monster.com and sees firsthand why marketers should build upon their current skill set to develop a fulfilling career. In addition, her team combed through 90,000 job ads to determine the content skills hiring managers often search for. (Trust us, you'll want to bookmark their findings.)
What follows is a brief look at her discussion with our community. Looking for more questions (and answers) from the chat? Check out our Twitter Moment (part one and part two).
How do you know if your content marketing skills are up to date?
How can you apply what you've learned to market your professional development?
Did this chat motivate you to take your career to the next level? We offer continuing educational opportunities too. The doors to CMI University are open, but fall enrollment ends soon. Don't miss out on curriculum led by Robert Rose and dozens of the industry's top pros! Register today.
Posted September 26, 2018 in: Event by Monina Wagner
---
UP