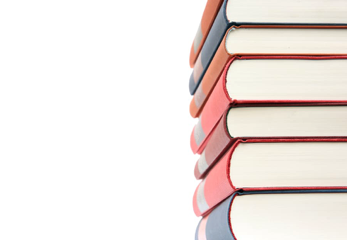 On a recent #CMWorld Twitter chat, we asked our community what books they would like to read in 2017. And the answers ran the gamut.
Some preferred marketing books,
Some on general business,
Some focused on current affairs,
And others followed along for some recommendations.
Regardless of the type of book or the reason, our community loves to read. Enjoy this list of a few titles that you might want to add to your 2017 reading list:
Tools for Titans: The Tactics, Routines, and Habits of Billionaires, Icons, and World-Class Performers
Author: Tim Ferriss
As suggested by: James Ellis
Story: Substance, Structure, Style and the Principles of Screenwriting
Author: Robert McKee
As suggested by: Ellie Hubble
Year of Yes: How to Dance it Out, Stand in the Sun and Be Your Own Person
Author: Shonda Rhimes
As suggested by: Lisa Dougherty
Grit: The Power of Passion and Perseverance
Author: Angela Duckworth
As suggested by: Dennis Shiao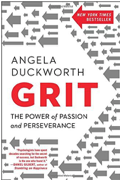 Good to Great: Why Some Companies Make the Leap and Others Don't
Author: Jim Collins
As suggested by: Travis Farrenkopf
What Does It Sound Like When You Change Your Mind?
Author: Seth Godin
As suggested by: Scott Lum
Brothers Karamozov
Author: Fyodor Dostoevsky
As suggested by: Kristen Hicks
Pretty Much Everything
Author: Aaron James Draplin
As suggested by: Joseph Kalinowski
Pre-Suasion: A Revolutionary Way to Influence and Persuade
Author: Robert Cialdini Ph.D.
As suggested by: Joseph J. Sanchez
Start with Why: How Great Leaders Inspire Everyone to Take Action
Author: Simon Sinek
As suggested by: Jason Schemmel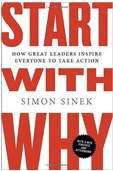 Jab, Jab, Jab, Right Hook: How to Tell Your Story in a Noisy Social World
Author: Gary Vaynerchuk
As suggested by: Jason Schemmel
Persuading Scientists: Marketing to the World's Most Skeptical Audience
Author: Hamid Ghanadan
As suggested by: Ben H. Rome
Non-Obvious 2017 Edition: How to Think Different, Curate Ideas & Predict the Future
Author: Rohit Bhargava
As suggested by: Lane Anderson
 
A Beautiful Constraint: How to Transform Your Limitations Into Advantages, and Why It's Everyone's Business
Author: Adam Morgan and Mark Barden
As suggested by: James Ellis
You Are a Badass: How to Stop Doubting Your Greatness and Start Living and Awesome Life
Author: Jen Sincero
As suggested by: Erika Heald
The Art of Possibility: Transforming Professional and Personal Life
Author: Benjamin Zander and Rosamund Stone Zander
As suggested by: James Ellis
Competing Against Luck: The Story of Innovation and Customer Choice
Author: Clayton M. Christensen and Karen Dillon
As suggested by: Stephanie Stahl
Brand, Meet Story: How to Create Engaging Content to Win Business and Influence Your Audience
Author: Heather Pemberton Levy
As suggested by: Stephanie Stahl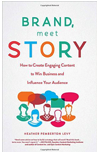 Looking for even more? Check out these two great roundups on marketing books:
Holiday Gift Guide: The Most Significant Content Marketing Books Published During 2016
by Roger C. Parker
As suggested by: Lisa Dougherty
20 Perfect Books for Marketers to Read in 2017
by Heike Young
As suggested by: Michele Linn
Let us know…what book are you currently reading? And what books would you recommend to our community?
See many of the leading marketing and content marketing authors at Content Marketing World this September. Code CMI100 saves $100 off of main event and all-access passes! Register today.
Posted January 13, 2017 in: Event by Cathy McPhillips
---