For episode #229 of PNR: This Old Marketing, Joe and Robert lead off with a worthy rant on AdAge's addition of a "content marketing" awards category, which really isn't content marketing at all. Both Mailchimp and Salesforce purchase media properties, further proving Joe and Robert's prediction from the past is coming true – corporate brands are and will continue to buy traditional media assets.
In other news, former 49ers quarterback Colin Kaepernick launches his one publishing venture. The jury is out on whether this is actually a real thing or not.
In rants and raves, Robert rants about the flawed research on the coronavirus that is affecting Corona beer, while Joe raves about Jonah Berger's "The Catalyst" and rants about Audible production.

Recorded live March 7, 2020; Length: 1:02:24
Notable News
(03:45) Joe talks about his recent visit with the Bay Area Content Marketing Meetup

Photo Credit: Dennis Shiao
(05:36) Joe and Robert discuss Coronavirus concerns. Are we seeing a turn?
(14:20) Before jumping into headlines, Joe gives Robert major kudos.
(15:05) Robert has a rant, and he says it's mostly directed at him. Some folks have asked if it really matters. Joe explains why it does. (Source: Content Marketing Institute)
The Deep Dives
(28:33) Two notable acquisitions

Mailchimp acquires British bimonthly magazine Courier (Source: Forbes)
Salesforce acquires The CMO Club. (Source: Salesforce)

(41:59) Free agent NFL quarterback Colin Kaepernick launches his own publishing venture. (Source: Publishers Weekly)
The Show Sponsor
(46:23) This week's episode is sponsored by ContentTECH Summit. This event isn't for IT professionals. It's for you, the content marketer. ContentTECH Summit will show you how the effective use of technology can help efforts to create, manage, deliver, and scale your content. This Old Marketing listeners can get $100 off registration with discount code PNR100.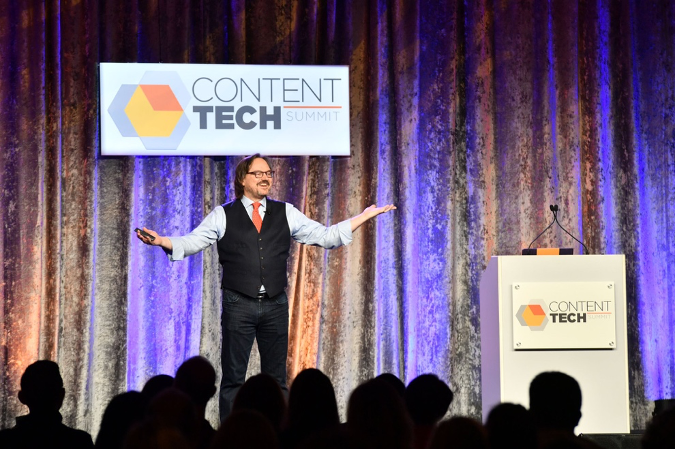 Rants and Raves
(48:23) Robert's rant – Survey Reveals 38% of Beer-Drinking Americans Wouldn't Buy Corona Now (Source: Cision PR Newswire)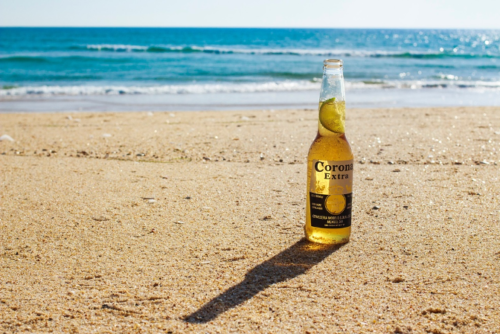 Photo Credit: Jake Bradley
(53:14) Joe rants about Audible production.
(57:57) Joe's rave – "The Catalyst" by Jonah Berger
If you're not already, subscribe to PNR: This Old Marketing at Apple Podcasts, Google Podcasts, Stitcher, iHeartRadio, Spotify, YouTube, or wherever you listen to your favorite podcasts.
Subscribe to Joe Pulizzi's Random Newsletter at JoePulizzi.com. His new thriller is now available at TheWilltoDie.com.
Subscribe to Robert Rose's newsletter at The Content Advisory.
If you're looking for a conference that will give you smart strategies and actionable tactics, then you won't want to miss Content Marketing World, October 13-16 in Cleveland. Register now then tweet Joe and Robert to let them know you'll be there!
Posted March 13, 2020 in: Event by Monina Wagner
---