Content Marketing World is part of the Informa Connect Division of Informa PLC
This site is operated by a business or businesses owned by Informa PLC and all copyright resides with them. Informa PLC's registered office is 5 Howick Place, London SW1P 1WG. Registered in England and Wales. Number 3099067.
When it comes to sharing your story, make including your employees mandatory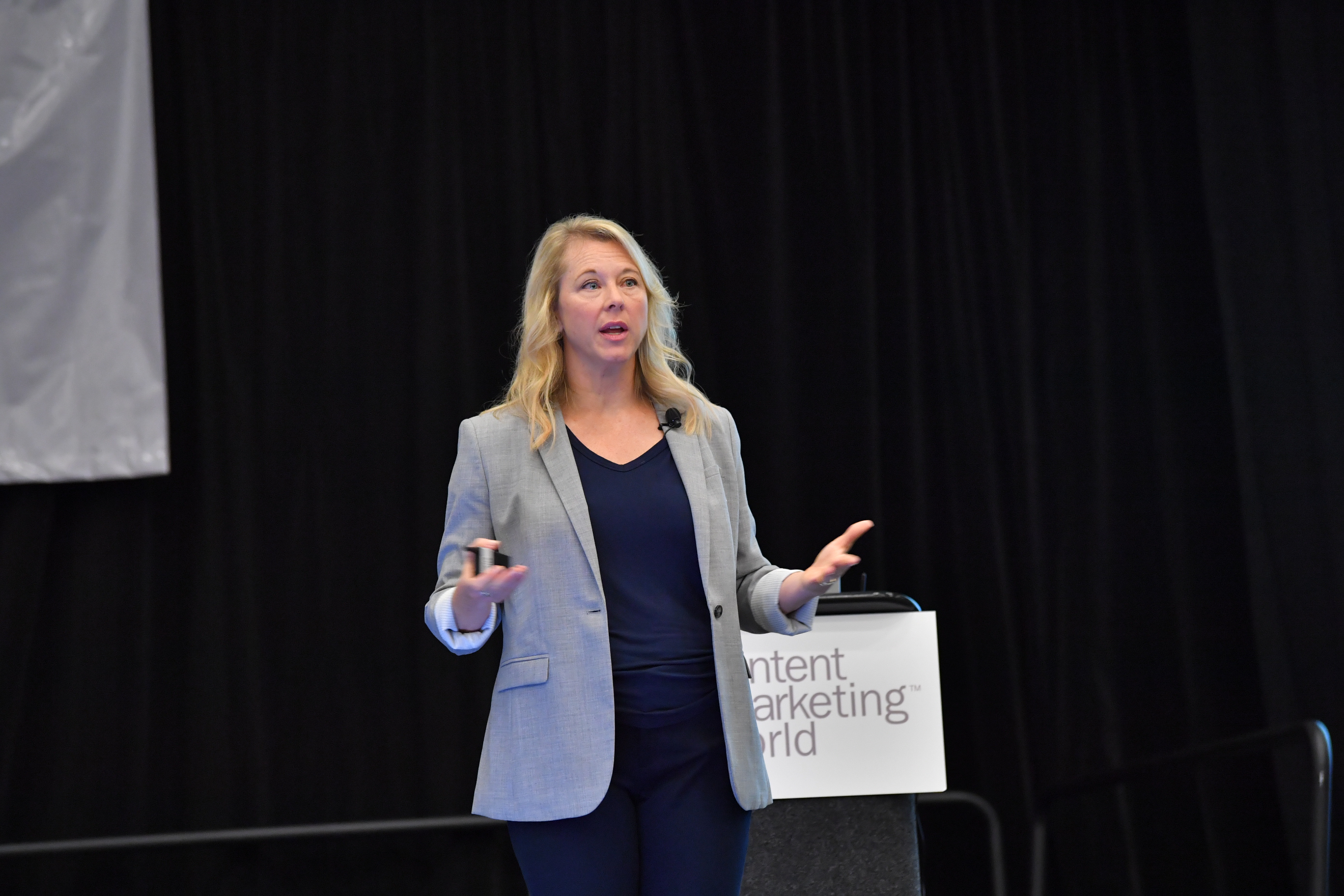 One of the most important audiences for your content is your company's own employees. Carla Johnson argues there's not a more influential group for how your brand's experience gets delivered than those who represent your brand every day.
But many brands still can't see the forest for the trees. While they think they're doing a great thing by focusing their story on the customer, they don't provide enough focus on the messenger…and, perhaps not surprisingly, the message isn't delivered well.
Here's Carla at Content Marketing World 2016 talking about the importance of creating a content strategy for employees:
There's some great thinking here. Let's review a few of Carla's main points:
Don't let 'the way we do things' get in the way of serving your customers
Carla shared an example where Whirlpool had a policy that they wouldn't replace a defective microwave until it was at least a year old, even though the one in the story had been repaired six times
The cost of the repairs alone probably exceeded the profit the company made – and the cost to the brand once the customer went public with this story was certainly much more
We're still telling the story today
Mission statements need to have meaning
She shared some examples of mission, vision and values statements that were clearly a result of group-think and meant little as a result
Corporate-speak and buzzwords do nothing to clarify how employees should represent the brand, leaving them to guess what to do or, worse, apply their own individual filters
These statements also do very little to motivate employees…or customers
Be clear with your language, it will help ensure your employees are on the same page so your customers will get a consistent brand experience
Involving employees in content creation and distribution pays big dividends
Carla talked about how MolsonCoors decided to be clear in what they stand for and how they communicate; they even created their own vocabulary that was well-connected to their industry (Pub Talk) and removed all of the business jargon that got in the way of understanding
They also created a content hub for employees (BrewTube) that made it easy for people at every level to find out what's going on…and engagement increased by 7.5%
The company actually paid employees to buy their friends and acquaintances a beer!
The idea of creating a content strategy for your employees may sound complex, but it's actually something most brands can implement fairly easily. And the benefits – including employee engagement and the resulting customer satisfaction and loyalty – are well worth any investment.
If you want to learn more about the critical topics all marketers need to know when adding content marketing to the mix, like making sure your employees know how to help build your brand, learn from the experts like Carla. Come to Content Marketing World 2017, September 5-8 in Cleveland. Code BLOG100 saves $100! Register today
Posted July 31, 2017 in: Event by Mike Myers
---
UP