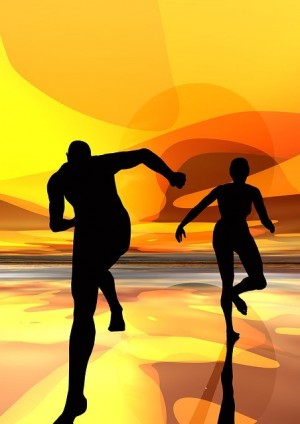 This guest post is written by Shirley Pattison, Community Director at BlogsRelease and Dani Finkelstein, Co-founder at BlogsRelease. BlogsRelease is a media sponsor of Content Marketing World 2014.
Founder of Intuit, Scott Cook, once said "we're still in the first minutes of the Internet revolution". We are now in the 2-minute zone, which means that there is still a lot to come.
We've seen the development of old school newspapers to online archives; from words having the power to the power of photographs; and from discussion forums to influencer dialogue. Now content distribution is on the way to transformation. But not in the way you may think.
Previously, marketers have lived in the golden age of social media. Social media has been used and abused by marketing to the point where they had to say, sorry, that's enough – you can't be a free loader forever. However, as marketers, we all know that challenges can be turned into opportunities. Now this is when the revolution begins.
Firstly it's important to realize what social media channels can't do for distribution:
1.     Content on social media is limited. This limits your visibility on the web, search engine king Google is still number one place for information search.
2.     Your hours (or days) of marketing planning turns into '5 minutes of fame'. The posts you place on social media disappear and become a thing of the past. Your engagement period is short and if you don't get it right, your efforts carry minimal results.
3.     Budget is tighter whilst ad prices rise. Social media giants are now clueing in to the loopholes of their servers and are starting to charge for advertising on their sites.
So what does this mean for the revolution?
The revolution starts with a new way of thinking and an approach to content distribution that can maximize your potential reach.  Quick quiz:
When you are faced with a new product to market do you-
A)    Take out your list of previous contacts that may help you spread the word
B)    Use past methods of distribution based on previous results
C)    Embark with a new method that can bring you a wider audience that you haven't considered
You want to say C, right? You may be surprised, but many people still prefer to stick to their old way of working. But these methods are quickly losing their value in terms of content distribution, and more importantly results. So what about this revolution?
The online world is now flourishing with bloggers, or influencers; there are more than 150 million blogs, and this number grows every year. These people are dedicated writers, reporters, sharers, and more crucially they are human with their own perspectives. This means as a marketer when you are able to reach these people, you have unlimited amounts of creativity that can make your content buzz. And you won't be doing the hard work.
Need more convincing?
Your content lives on: Once a blogger takes your content and writes about it on their blog it lives on the web forever, unlike social media.
Content personalization: The content bloggers write is in their own words. This is incredibly powerful in terms of influencing their followers, of which they can have thousands per blog. We know well thought targeting is crucial for marketing campaigns to succeed; bloggers know and understand their community better than and market research you can do.
The silent audience hears you: remember the 90-9-1 rule? It's easy to forget that even though readers may not react to the content you send out, they are still influenced, and this influence reaches far wider than any analytic tools you may have.
The revolution wants you!
The revolution wants you to be creative; to think outside of the box; to realize that there is untapped potential that is yet to be discovered. Content distribution through bloggers may sound daunting but it can be made into an easy and consistent approach in your marketing strategy.
Remember, sending content just when you have news is a flash in the pan in the masses of online information. It's essential that content is constant and appealing to the audience you are trying to reach. Bloggers love to create relationships, and this process takes time, but ultimately incredibly rewarding.
Get Involved
Start by engaging your blogger audience. Using such platforms like BlogsRelease. Here a BlogsRelease can make your distribution work to bloggers much more easy and systematic; with unique audience targeting features and constant appearance on the interactive industry news board. How? As well as sending out a press release, send out a BlogsRelease. Upload rich inspiring content and see how your message spreads in the blogger community.  
Share with us and comment about your experience and thoughts on bloggers; what has worked and what hasn't? 
Posted August 28, 2014 in: News by Cathy McPhillips
---