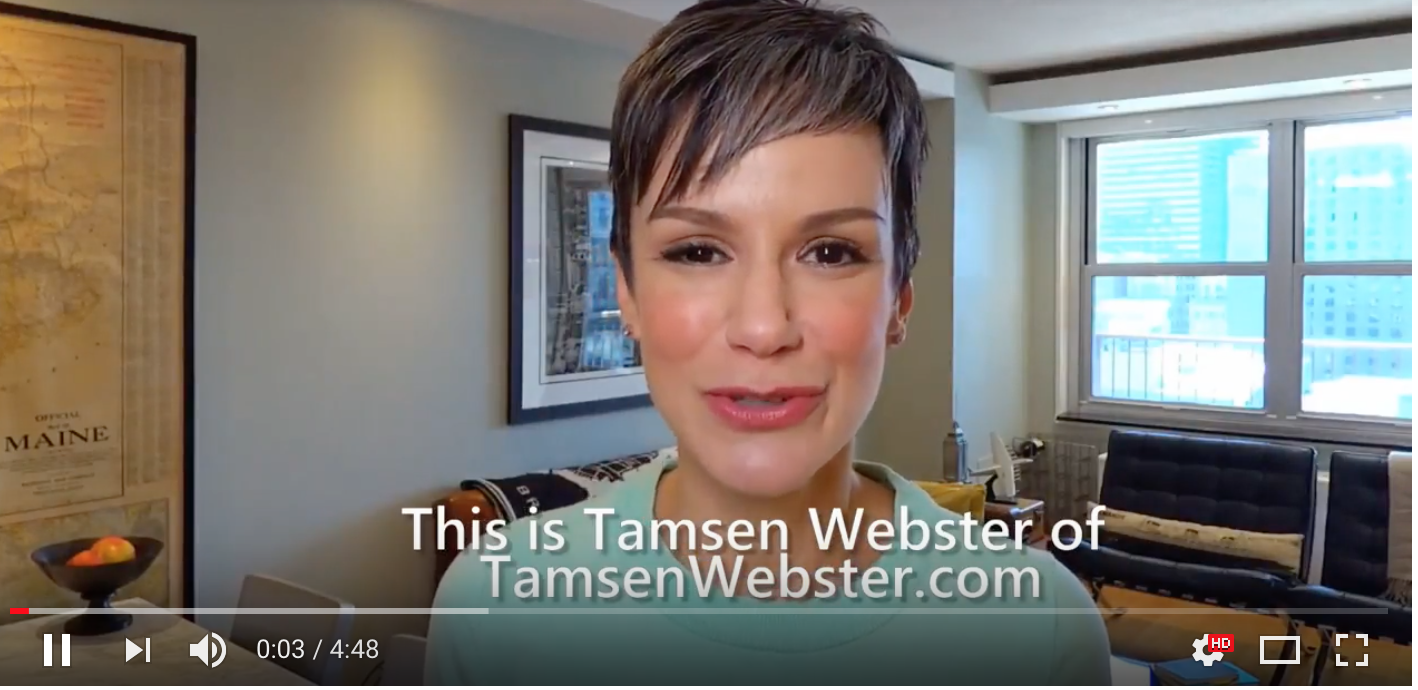 We're under a month to go until the largest content marketing event on the planet returns to Cleveland, Ohio for an 8thyear. Throughout the last 6 months, Tamsen Webster has been prepping our speakers to knock their presentations out of the park so YOU, the CMWorld attendee, have an even more epic experience while you're here.
That said, in-person events, client meetings and the like give all marketers an opportunity to get up on stage or in front of a room, so we thought we'd share this video series with you, so you can hone your own speaking skills. You can watch the video series in our Speaker Tips playlist on YouTube.
Let's jump in to this week's video: This one is about YOU, the speaker. How can YOU make your presentation as interesting and engaging as possible?
It's important to remember that even though you are one person, you are not that same person all the time. You behave differently in different situations.  It can be easy to think "Well, presenting is just one situation." But remember your presentation has all kinds of different information. And each time we present that information, we adopt a different personality when we do. So, it's important to adopt different personas based on the type of information you are presenting. That's a key to making sure your information and your presentation is as engaging as possible.
Tamsen has identified four different personas you can adopt when delivering your presentation:
The Commander
The Counselor
The Showman
The Sage
It's important to remember, not one is better than the other. And even though each of us has one of these personas we like to default to, the best presenters actually use a mix of all four, often based on the kinds of information they are presenting.  So what persona works best for each type of information? Watch Tamsen's video to find out.
Again, each of us has these personas that show up in everyday life. The key is to figure out how to get them to show up in your presentation.  Remember: think through what type of information you are presenting and decide which style of YOU (persona) would be the best match to present that information.  And it's not about "pretending" to be one of those personas. It's figuring out what each of those personas looks like for you. Find a balance that feels right for you and for the information and your presentation.  Hope that's helpful as you fine tune the delivery for your CMWorld presentation!
Have a minute? Tweet Tamsen @tamadear and let her know how much you've enjoyed these videos!
Will we see you at Content Marketing World 2018? We hope so! There's still time to register with code CMWBLOG to save $100 on your registration. Group rates also available!
Posted August 9, 2018 in: Event by Cathy McPhillips
---