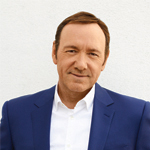 Over the summer, NewsCred's Michael Brenner posed the question many were asking – "What does Kevin Spacey know about content marketing?" And at Content Marketing World, Kevin Spacey himself did the same: "I know what you're all thinking. What the hell am I doing here? What exactly am I doing at a Content Marketing Institute annual event?"
While many in the content marketing community understood the connection, still many wondered how precisely Mr. Spacey would really "get it." Well, get it he did. In this 5-minute video, we've pulled some of the best and most poignant moments from Mr. Spacey's closing keynote at Content Marketing World 2014.
After some quick laughs and a few jabs at CMI Founder Joe Pulizzi, Spacey took time to explain his connection to our audience of 2,600. Movie stars, content marketers, and journalists all have something in common: "When you strip everything away, we are all striving toward the same goal, and that is connecting with our audiences," Spacey said.
"The story is everything, which means it's our job to tell better stories." How? Spacey provided his three key elements to better storytelling.
1. Conflict: "Conflict creates tension, and tension keeps people engaged with your story." Spacey said. "This kind of conflict between who we are and what we want to be, and what others may expect of us, is the central thread of the human experience. Look into your own lives and you'll see that kind of tension everywhere."
"Our stories become richer and become far more interesting when they go against the subtle order of things to really achieve something different and unexpected." – while applicable to our content marketing efforts and storytelling, Spacey was also giving a nod to his decision to continue his work with the Old Vic theatre, when logic and traditional paths would have taken him to Hollywood for bigger movies and more money.
2. Authenticity: Continue to strive for and expect authenticity and truth in storytelling. "Be mindful of falling into the trap of looking for keywords or quick hits to boost their ranking on Google," preaches Spacey. "Stay true to your brand and true to your voice and audiences will respond to that authenticity with enthusiasm and passion."
In addition, Spacey said the television industry is responding to audience demands for authenticity and truth. This is certainly something we can all relate to and respond in kind.
3. The audience: This brings us to "the third and possibly most important element of any story – the audience."
"The device and the length are irrelevant to the story – which is an essential concept that content marketing has learned and embraced better than anyone." Spacey said. "Audiences have spoken. They want stories! They're dying for them. They're rooting for us to give them the right thing. And they will talk about it, binge on it, carry it with them to the bus, and to the hairdresser, force it on their friends, tweet, blog, Facebook, make fan pages, silly GIFs, and God knows what else about it and engage in with it with a passion and an intimacy that a blockbuster movie could only dream of."
"AND ALL WE HAVE TO DO IS GIVE IT TO THEM."
In the words of Frank Underwood – said with the smoothest Underwood drawl: "We've worked too hard to come within an arm's reach of the prize only to have our hands cut off just before we seize it. For those of us climbing to the top of the food chain, there is but one rule: Hunt. Or be hunted."
Spacey's keynote left us with permission for creative freedom, taking risks, telling stories in their purest form, and pursuing passion.
It's the risk takers that are rewarded. Go take some risks. Tell your stories.
Content Marketing World 2015 is coming back to Cleveland September 8-11, 2015. Registration opens 12/1/14. Can't wait? Consider our Video On Demand package from CMWorld 2014. 
Posted October 16, 2014 in: Event by Cathy McPhillips
---