Swag, tchotchkes and a suitcase full of stuff has come to be an expected way of leaving a marketing conference. Who couldn't use a good (BPA-free) water bottle, some lip balm, a new t-shirt or something else that's really fun?
Content Marketing Institute, Content Marketing World and our parent company Informa Tech have worked hard to make sure that our conference goers and sponsors are leaving as small a footprint as possible on the city of Cleveland while still having a great experience.
We hope you notice the greener, more obvious changes. But we've also incorporated some subtle, but equally as meaningful, changes that will make a difference. Here's a list of what we're doing differently and why. We'd love your thoughts!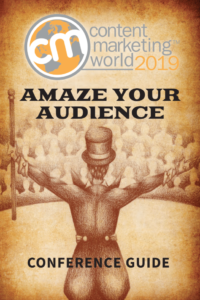 Program Guides– Each year we cut down a little more on the number of pages, housing much of the content in the mobile app, and printing the book on 100% recycled paper. We've heard from attendees that they scour the website and app before the event, and the long abstracts in the program guide aren't necessary. We thank you for that feedback! We're also using a local printer to save on fuel costs to ship the programs. Bonus: While the recycled paper actually isn't a cost savings for us, we noticed last year that the recycled paper vs. the glossy paper from previous years gave our attendees an opportunity to write notes directly in the program.
Name Badges– In previous years, we've had plastic sleeves that hold the badges. This year, we're printing the badges on a heavier stock, so they won't need plastic sleeves. However, if you do love having that sleeve to hold business cards and such, plan to reuse one you have at home or in your office and pack it in your suitcase. We made some improvements on last year's badge, too, so it will hold up better, especially for our all-access pass holders who are on-site for four days.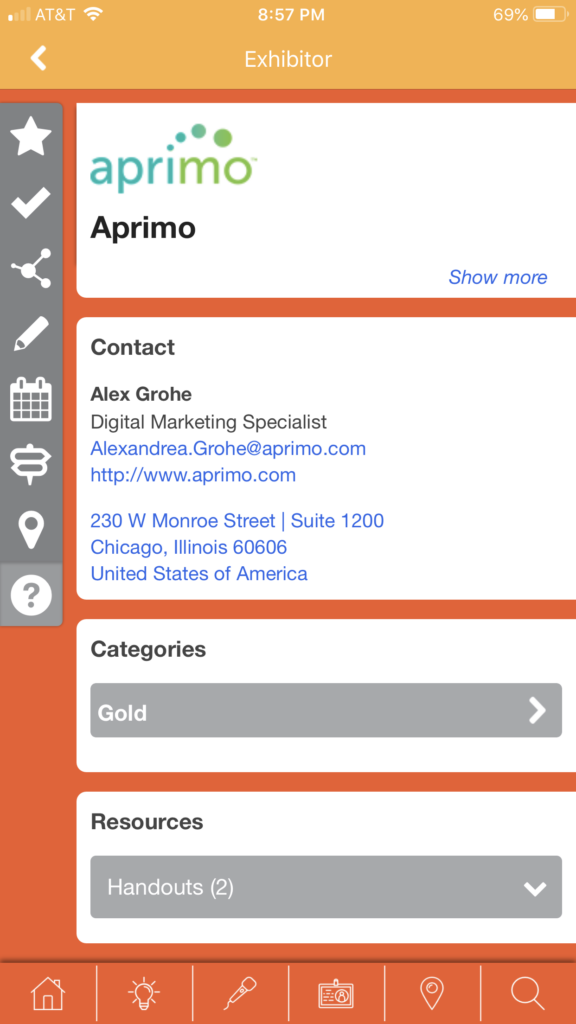 Water Stations– Plastic disposable water bottles be gone! We'll have water stations/bubblers set up all over the convention center for our attendees to fill up a cup, or to refill your favorite water bottle you bring from home (or can snag from one of our amazing sponsors)! This has saved literal metric tons of plastic from being used at the convention center, and we thank you for that. New for 2019: we will also be using water boxes in our lunch distribution, replacing plastic water bottles. Our lunch containers are also made from 100% post-consumer recyclable materials and are compostable.
Sponsor Materials– Our sponsors are behind us all the way when it comes to saving the planet. When it makes sense, digital materials will be shared with attendees via the CMWorld app rather than paper and card stock. You can find these on each sponsor's page where applicable, under resources àhandouts. Booth giveaways have become smarter, more functional, and more earth friendly.
Signage– We have repurposed much of our signage from our 2018 event, and those signs that we need to reprint we're doing without a year on our logo (so we can reuse in subsequent years). We are also using a recyclable cardboard substrate vs. foam core. If you notice, our track posters and some of our signage, including our Content Marketing Awards display, are all digital this year, meaning less printing, less waste and less to be recycled or taken to a landfill.
Donations of Signage – Anything that we can send to local schools and universities for further content marketing education we do! Over the past few years, a grade school in Lakewood, Ohio, Ohio University and Kent State University have all been recipients of graphic recordings, track posters, and many other materials. We need to spread the love and the smarts of our speakers to future content marketers. We've heard that professors have turned the graphic recordings into lesson plans, and that track posters and other year-specific materials have been reused for school art projects – which ends up being a cost savings for schools.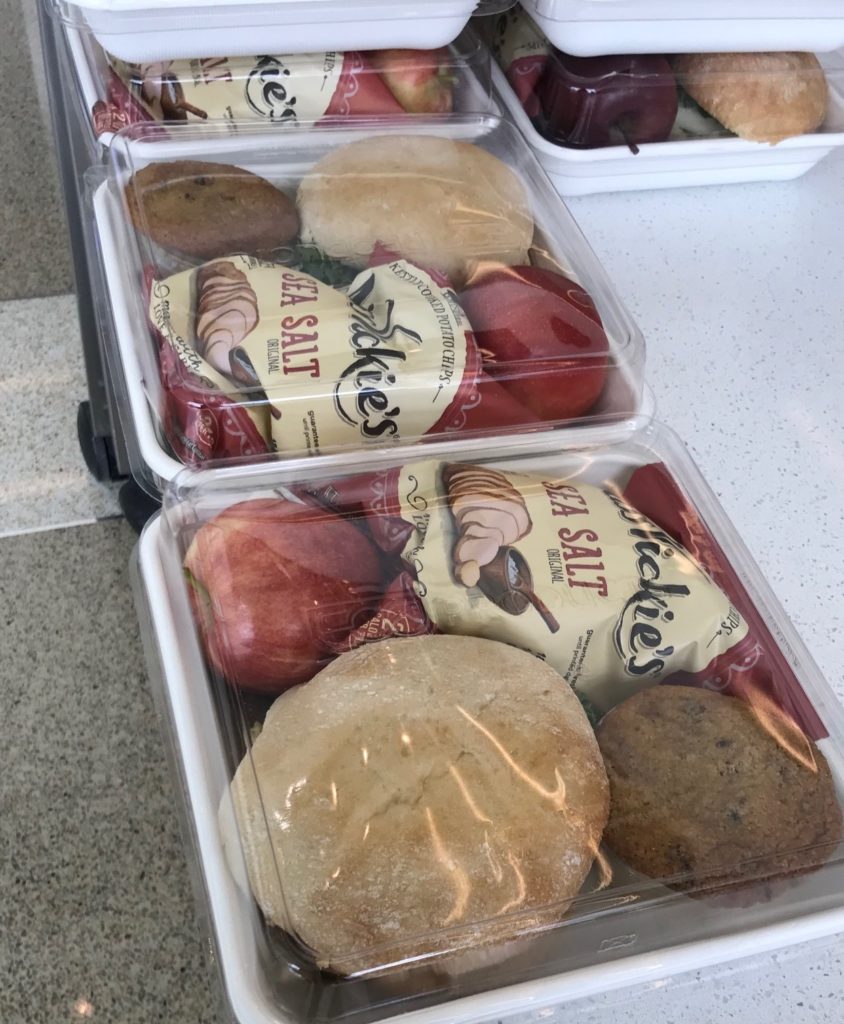 Locally-Sourced Meals – All catered food is being locally grown and sourced. And we hope you can taste the difference and the freshness!
Leftover Food Donations – As part of the Levy Cares initiative through Levy Restaurants, any leftover food from the convention center will be donated to the Ed Keating Center, a Cleveland-based, non-profit with three sober living facilities serving approximately 150 men and women at a time.
Electronic Evaluations – Rather than fill out that half sheet of paper after each session, we're asking folks to visit the app for evaluations. We tested it out last year and it worked great! They're faster, and that saves 100+ sheets of paper per over 200 sessions. Quick math: 20,000 sheets of paper, at minimum, will be saved. What a difference that will make!
Fundraising– Once again we are partnering with a local charity, The Orange Effect Foundation. OEF's mission is to ensure children with speech disorders receive the speech therapy and technology they need. Because OEF is helping children communicate more effectively, we couldn't think of a better cause for content marketers to get behind. And aside from that, our CMI founders also founded OEF, some CMI team members are board members and volunteers, and many in the #CMWorld community are donors and advocates for the cause. We will be raising money and awareness for OEF throughout the conference, including our Yappy Hour that will return to CMWorld Wednesday, September 4. We'll also be raising funds for City Dogs Cleveland, who are providing the wonderful dogs for the evening! Stay tuned for a future blog post about this great night.
For a complete list of all we're doing at the Content Marketing Institute and Informa from a sustainability standpoint, we welcome you to check out our sustainability page on our website. What did we miss? How could we improve?
We hope that you appreciate these changes and that you'll still have the same epic experience you've had and that you expect each time you're with us. Thank you!
Still not registered? We have time! Visit the registration page and use code BLOG100to save $100!
Posted August 19, 2019 in: Event by Cathy McPhillips
---